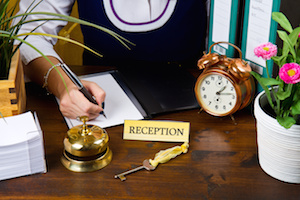 Industry
Direct bookings: are you really doing enough?
Online travel agents – to some they are a godsend to fill vacant rooms, to many they are the parasites of the industry.
While OTAs offer a number of advantages to accommodation providers including a wide, multi-national reach and big marketing budgets, the commission rates of anything from 15 per cent up to 30 per cent are a heavy burden on business profit margins. Remember the days of 10 per cent to bricks-and-mortar travel agents?
Small wonder that there is a huge drive by accommodation providers to secure direct bookings. Some are doing it very well but many are appalling by just not realising what 'online service' is all about. It's not just a case of having a website and offering incentives, it is the need to provide a full consumer-friendly booking experience that makes it simpler (and financially beneficial) for potential guests to book direct. That means putting no impediments in the way of a direct booking.
There are a lot of accommodation providers out there that think that a consumer-friendly website with a couple of come-ons in the way of a free drink on arrival is sufficient to overcome the OTA phenomenon. It's not.
The one power that an accommodation provider has over an OTA is direct content. Don't hide your phone number, personal email address… make it easy for a potential guest to talk to you. Not everything is done online. People like to know that they will be staying with real people and if they can't talk to a real person when they want to make a booking, then you've lost them.
My wife organises four coach trips a year for one garden club and two a year for another. They are only for about 30-40 oldies each but the "service" she gets from accommodation providers leaves much to be desired. If you think about it, that is at minimum 75 bed nights on a twin-share basis at pretty good rates. Yet the amount of assistance my wife organiser gets from accommodation providers is, frankly, pathetic.
Accommodation providers must realise that communication is a two-way thing.
There is a growing trend amongst OTAs in launching their own loyalty programs taking them into a head-to-head battle with accommodation group loyalty schemes and threatening one of the unique selling points some accommodation brands offer their customers. Another limitation imposed by OTAs is their insistence on best-price guarantee and rate parity amongst all channels, leaving limited maneuverability for hotels to make their offer more attractive.
However, over the past few weeks there has been some movement towards more lenient regulations as imposed by anti-cartel authorities, mainly in Europe. Don't hold your breath for similar action in Australia. ACCC are you listening?
While limiting your exposure to OTAs as much as possible might reduce your distribution cost, this could be at the expense of overall occupancy and ultimately ancillary revenues generated through restaurants and bars.
Your business is at risk.