News In Brief
OTAs and US hotels are fighting over a bipartisan bill targeting hotel booking scams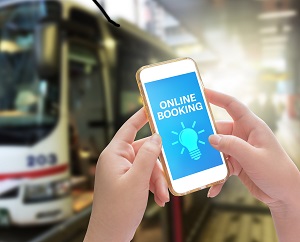 Shortly after the American Hotel & Lodging Association publicly supported a bipartisan bill clamping down on online hotel booking scams,an OTA coalition fired back accusing the bill of fear-mongering.
The AH&LA said earlier this month that the bill is "aimed at stopping online hotel booking scams that have affected some 15 million hotel bookings a year at a cost of $1.3 billion each year".
"Research shows that an increasing number of consumers are misled into making hotel reservations through fraudulent websites and call centers that give the appearance of being a hotel's website, but actually have no relation to the hotel.
"As consumers increasingly move to mobile booking, smaller screens make it harder for consumers to differentiate between the scam site and the legitimate hotel's website. Additionally, indications that could have otherwise been key to consumers knowing the difference, like URLs, are hidden at times.
"These scams result in wholly lost reservations, undisclosed credit card charges on customers' accounts, incorrect accommodations, the wrong services guests often need, such as disability access, the wrong set of amenities such as two double beds or rooms next to each other for families, or lost rewards points."
However, a coalition of OTAs has accused the accommodation industry of lobbying against online booking sites and fear-mongering to push consumers into booking direct.
Philip Minardi, a spokesman for the coalition of online sites, including Expedia, Priceline and Airbnb told LA Times: "It's just a veiled attempt at trying to scare consumers to book directly with the hotel chains themselves."
This issue is unlikely to be resolved with any great speed as both sides compete for consumer bookings.
Katherine Lugar, President and CEO of AH&LA, added: "Our research clearly shows that consumers are worried about scams when booking online with third parties—and rightly so, because many of them have personally experienced very serious, horrible situations. This legislation is sorely needed to protect against any more consumers falling victim to this kind of unscrupulous activity."
We will follow the progress of this legislation, known as the Stop Online Booking Scams Act as its impact is likely to leave an impression here in Australia as well.