Developments
Property prices set to rise, says conveyancing community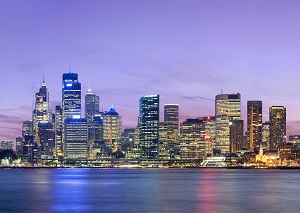 2016 is set to be a strong year for the residential sector, despite being off to a slow start, according to a recent study of conveyancing professionals.
New research released by GlobalX Legal Solutions found 82 per cent of legal and conveyancing professionals believe Australia's home values will stay constant or increase over the next year, offering a sign of better things to come for those looking to invest.
This supports figures released by CoreLogic RP Data in its February Housing Market and Economic Update, which suggests Australia's $6.4 trillion industry has temporarily plateaued.
GlobalX Legal Solutions Chief Executive Officer Peter Maloney said while the property market had experienced a temporary stunt in growth over the past few months, the survey results show the industry has an optimistic outlook.
"Despite the last quarter reporting slower than average growth, our research found one in three conveyancers believe market valuations will increase by more than 5 per cent in the next 12 months," Mr Maloney said.
"The nature of the industry is that prices fluctuate up and down, moving in peaks and troughs. While the annual rate of capital gain has been trending lower since July 2015, residential house prices are up 7.5 per cent from 12 months ago."
"On the volume side of the property equation, settlement has taken place for nearly all of last year's spring property season. We are through the lull of Christmas and the New Year. Volume of transactions in February is off to a flying start; with many sellers going to market before the earlier than usual Easter break."
According to CoreLogic RP Data's February Home Value Index results, Australia's property market is looking up, despite investors facing slower property growth, higher home loan rates, and tighter lending rules than previous years.
"Investors face different buying conditions this year due in part to recent industry changes, but with the market forecast to gradually increase, home valuations are still set to rise, only at a slower pace than we've recently witnessed," Mr Maloney said.
"With Sydney's home values increasing at their slowest annual pace since September 2013, other capital cities like Melbourne and Brisbane are experiencing moderate growth," he said.
"Melbourne has now overtaken Sydney in annual home value growth, recording an 11.6 per cent increase in house values over the past 12 months, just scraping over Sydney's 10.7 per cent growth."
Mr Maloney said the start of the year tends to be a relatively quiet month across the housing market, but as the sector moves out of its seasonally slow period, they were likely to see new trends emerge.
"Australia's housing market is habitually very resilient, so we will be watching closely over the coming months to see what regions and developments evolve within the market," he said.