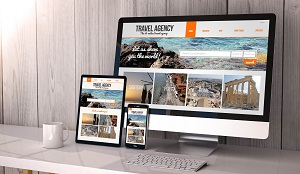 Technology
4 questions to ask your potential channel manager vendor
There is one piece of technology that you need to consider if you want to ramp up your technology and that is, a channel manager.
As the name suggests, channel managers allow properties to efficiently manage the different online distribution channels that their property sells through.
Channel managers give small accommodation providers two main benefits:
• Ability to sell the most rooms possible through as many channels at possible (without risk of overbooking) through a pooled inventory model.
• Reduced admin by managing inventory and room rates from one central place (no need to log into the backend system of each booking site).
For travellers, channel managers allow them to instantly confirm a booking from third party websites – typically trusted sites that have special rates, and whom they feel comfortable booking with.
But with so many vendors to choose from, how do you narrow down your search? How do you ensure that you pick one that suits the size and type of your property?
Here are some questions to ask your potential channel management software vendors so that you can narrow down your options.
1) How many booking channels can you connect me to?
You need to make sure that your channel manager supports the booking sites you already sell through, and also that it connects you to a heap of new booking sites that reach different markets..
This ensures that you will connect to as many sites as possible without ever worrying about overselling your rooms.
Playing the web like professional online marketers becomes easy with channel management technology.
2) Can you integrate with my website's booking engine?
The channel management software should integrate with your booking engine so that there is one view of inventory and bookings at any point in time.
Booking engines, which are commonly known as 'book now' or 'booking buttons', are another vital aspect of amplifying your online presence.
They consolidate and convert your direct web traffic into actual bookings.
The capability to add a booking engine to Facebook and other social media sites is a standard feature that will provide another direct booking avenue for your business, so make sure it is on your list.
The channel manager component will be able to manage your rates and availability over your booking engine, alongside the other channels you use.
3) Can you give me reports on which booking sites are working?
It goes without saying that in order to manage your small hotel's revenue successfully, you need to be able to see all your revenue streams – from the online booking websites where you advertise your property, to your marketing and sales efforts.
A good channel manager will allow you to easily track and measure which online sales channels are working.
This gives you the knowledge you need to negotiate commissions and end partnerships that aren't working for you.
4) How much will all of it cost?
Something to keep in mind is how much this piece of technology will cost you. There are two business models:
Plug and play
This is where you pay a flat fee and gain instant access to the channel manager's existing integration.
Add on
This is where you have to pay your vendor a fee each time you want to link your inventory to a booking channel. This can be very expensive for a small hotel in the long run.
For the final verdict… see for yourself!
Make sure you take a free trial of each of the systems you look at – they are standard in the industry.
If no free trial is available, at least request a demonstration of the product. You want to play around with it to make sure that it is truly the easiest and most comprehensive solution for your small property.