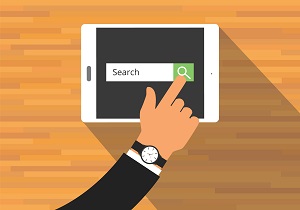 News
Google ups the travel planning stakes
But denies it will ever become an OTA.
The online search engine has announced various new ways consumers can plan trips through Destinations on Google.
The firm said: "Last year, according to our internal data for google.com, we saw a whopping 50 percent increase in travel-related questions on mobile phones." As a result, the company has tried to develop a new style of searching, so consumers can plan trips without opening tons of tabs.
"Search with Google on your mobile phone for the continent, country, or state you'd like to travel to and add the word "destination" to see an easy-to-browse collection of options. Destinations integrates a deep understanding of all the places in the world with Google Flights and Hotel search, so you can see available flight and hotel prices instantly. So instead of jumping between a dozen links or tabs to get the information you need, you can sit back and scroll—and leave the heavy lifting to us."
"Once you've selected a destination, tap "Plan a trip" to see rates for hotels and flights. We show you highs and lows for the next six months, so you can find the right price tag for you. And as you slide left or right, the results instantly update with real-time fares and rates, pulling from the trillions of flight itineraries and hotels we price every day on Google Flights and Hotel search. You can also tap the pencil icon to customize results further with flight and hotel preferences, including number of stops, hotel class, and number of travellers."
Although there is 'book on Google' option, Oliver Heckmann, Google vice-president for travel and shopping told Travel Weekly that the company has no plans "now or in the future" to behave like an OTA, noting that doing so would require investment in more extensive customer support, which is not ideal.
He added: "[Book on Google] is optional. The [travel] partner still gets the user's address and details, they send out the confirmation and handle all other requests. They are the owner of the customer."