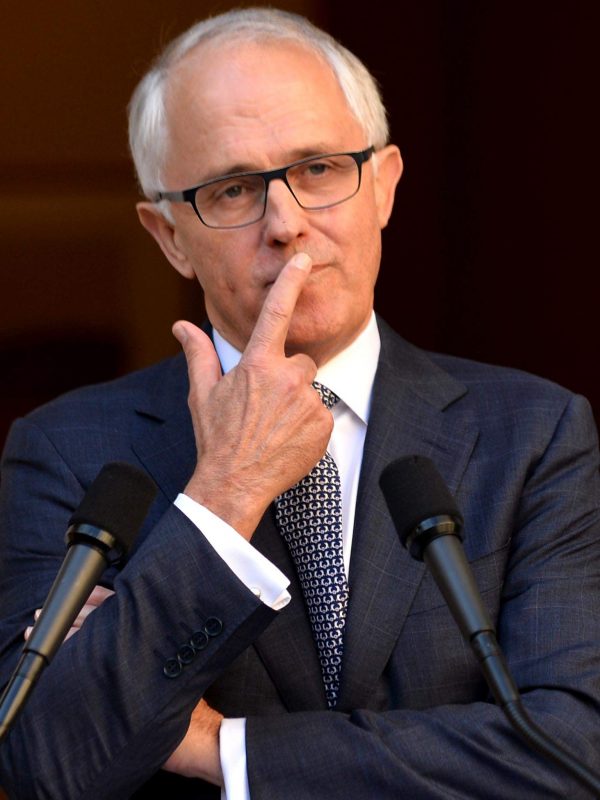 The seemingly eternal and unsolvable controversy over penalty wage rates for weekends and holidays always evokes reader response that ranges from mild anger to outrage.
There are always the two camps: don't touch it, it is sacrosanct; and rid us of this scourge. Fortunately, there appears to be a growing middle-of-the-road group as well that prefers to keep penalty rates but make them a bit less oppressive than they are at present.
The real problem for Australia is that times have changed but much of the labour legislation has not kept up. In reality there is no such thing as weekends. The same people who insist their weekends are sacrosanct are the ones who want to shop, eat out and be entertained on a Sunday without paying more than they would during the week. Even the footy runs Thursday to Monday inclusive!
Tony Neale of Statewide Motel Brokers told Resort News recently: "To an employer, the job creator/investor/financial risk taker, the work done on a weekend or public holiday is worth no more in dollars than work done on a Wednesday. As a worker, if you don't want to work on a public holiday or weekend, then don't.
"The rates should be uniform, same for any hour or day. Do your work, enjoy your time off, structure your own hours for each. No one can force a casual worker to work any particular hours or days. Enjoy an interesting lifestyle. If you want more money, do more work and make your work worth more on merit and it will become more valuable. Too many people want it all on a plate like the diners."
Another respected employer takes the opposite stance: "I have had nearly 30 years in hospitality and do not begrudge penalty rates one bit. We have worked hard for an egalitarian/classless society. If 20 percent of our population have their penalties slashed, there will be 20 percent of the population with less money to spend in restaurants."
But there is another problem: full-time employment has been replaced by contract and part-time work. And in the past few years, even in Australia, underemployment has become a source of concern.
Despite all the rhetoric about job creation being paramount, in the Coalition's three years in office, part-time employment grew 306,000 and full-time employment just 150,600. This long-term hollowing out of employment stands in stark contrast to Labor's six years during which full-time and part-time employment grew in tandem, full-time employment climbing 439,000 and part-time employment 471,000.
The other disturbing statistic is rising youth unemployment – currently running at 34 percent in Queensland. A survey by the Queensland Chamber of Commerce found that half of the businesses it surveyed would hire more staff if the Sunday rate was lowered to that of Saturdays.
Full-time employment has been sliding since December, slipping by 60,670 in the first five months of the year.
"Australia is becoming a part-time employer, and that signals badly for the quality of work," says Bill Mitchell, director of the Centre of Full Employment and Equity at the University of Newcastle. "Trend growth is slowly receding to zero."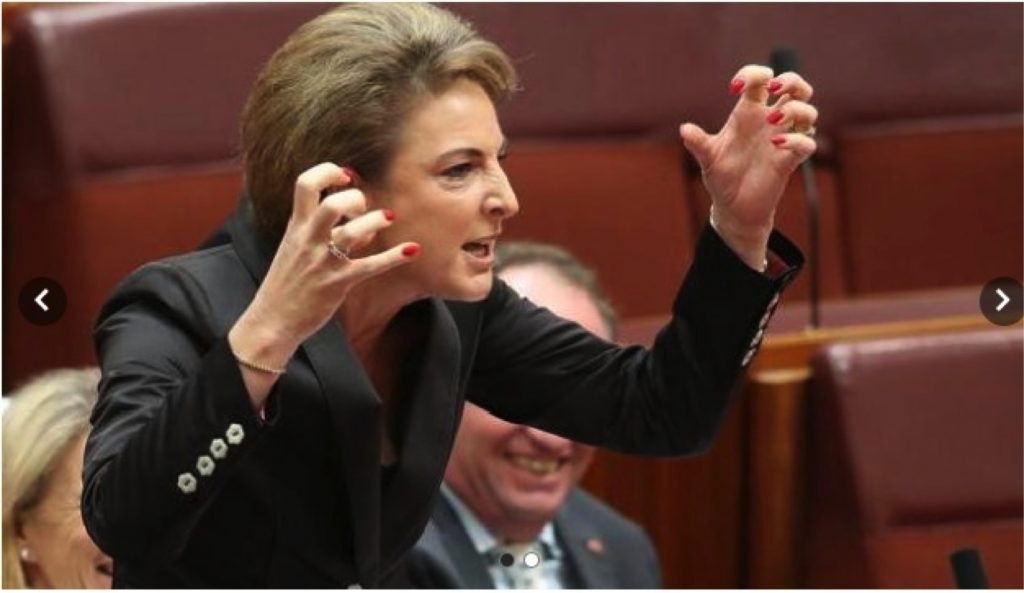 Part of the problem is that small business has to cough up the penalty rates while big business skirts them.
Bill Shorten and the ACTU made "protecting" penalty rates a key election issue. This, while Australia's biggest private sector union is cutting deals that leave workers without penalties.
The McDonald's agreement with the Shop, Distributive & Allied Employees Association is an example. Under the deal, McDonald's pays no penalty rates on weekends, none at all. But the fast food award – the legal pay and conditions safety net – sets penalty rates at 25 percent on Saturday and 50 percent on Sunday (higher still for casuals).
Coles, McDonald's and Woolworths, Australia's three biggest employers, have agreements that substantially undercut minimum conditions, including penalty rates. It is likely that hundreds of thousands of workers are worse off as a result.
McDonald's workers are at least $50 million worse off than they would be if no deal existed with the union. Some McDonald's workers were paid nearly one-third less than the award, under a 2013 deal approved by the Fair Work Commission. This is a company that made a profit in 2013 of $234 million. It can afford to pay its workers properly.
Supermarket giant Coles, where 80 percent of its 77,000 workforce is part time, has defied the Fair Work Commission by refusing to lift the penalty rates of tens of thousands of its low-paid workers left worse off under its cosy deal with the shop assistants' union.
US experiments with penalty rates
In a strange twist, the US has introduced legislation via congressman Kurt Schrader named the Overtime Reform and Enhancement Act. The legislation would phase-in over three years the Department of Labor's new overtime rule, which currently would raise the overtime threshold for eligible employees by December 1, 2016 from $23,660 to $47,476. This legislation would raise the overtime threshold by 50 percent to $35,984 by the initial compliance deadline. After that, the threshold would rise by $74 per week until December, 2019, when it will reach $47,476. The American Hotel and Lodging Association and the Oregon Restaurant and Lodging Association have both welcomed the new legislation. "Our industry is ripe with opportunity and has a tremendous track record of providing the training and resources our employees need to move up through the ranks to more senior positions," said Brian Crawford, AH&LA's vice president of government affairs. "However, we are concerned that the significant increase in the salary threshold will have a profound negative impact on small and independent business owners who will face real challenges trying to implement this rule."
As things now stand Coles and Woolworths both have an advantage over smaller businesses in weekend trade thanks to their Enterprise Bargaining Agreements. In a recent report, the Fair Work Ombudsman said it uncovered workers at Woolworths employed through service providers who were being paid as little as $10 per hour.
"These are workers who are entitled to between $18 and $22.50 per hour," Fair Work Ombudsman Natalie James said.
A looming shake-up of weekend penalty rates by the Fair Work Commission is likely when it hands down its decision in the controversial review as early as next month. Many are predicting FWC will cut Sunday penalty rates to match Saturday rates or that employees should be given a right to refuse to work on Sundays as a trade-off, while others strongly believe it will make no changes.
Australia's award system looks great on paper, a safety net of generally decent wages and conditions that compares well to the pittance earned by the low paid in the US and elsewhere. Yet at the cowboy end of the labour market, foreign workers are routinely exploited in "black jobs" – the 7-Eleven scandal the most high-profile case to date.
The confused state of the federal government offers no pointers as to the future of penalty rates.
Malcolm Turnbull has described the reduction of penalty rates as inevitable. It's partly why the former Turnbull government asked the Productivity Commission to review the workplace relations framework that resulted in the commission's recommendation to cut penalty rates. To date, nothing on penalty rates from the report has been released by the former Turnbull government.
After Malcolm Turnbull appointed Michaelia Cash as employment minister in 2015 she insisted penalty rates were hurting tourism and forcing businesses to stay shut on certain days, denying jobs to university students and women. But Mr Turnbull also stated: "I give you my understanding. We will not make changes to penalty rates. It is a matter for the independent umpire, the Fair Work Commission."
The Labor Party insists the setting of penalty rates must be left to the independent Fair Work Commission. However, the Greens want to go further and would seek to legislate penalty rates to prevent them being reduced by the commission.
Nick Xenophon has said that Sunday pay rates are "stifling" for small business while his running mate and campaign manager Stirling Griff said weekend penalty rates were too high. Mr Griff advocated a rates cut of 25 percent to Sunday penalties, but that the party's view is that it would accept the Fair Work Commission's ruling. However, he said NXT would consider supporting legislation to cut penalty rates on Sundays for small business if it were introduced by the Coalition.
Council of Small Business of Australia chief executive Peter Strong said he was confident of support for changes to weekend penalty rates from the crossbenchers. He said small retailers had to pay higher penalty rates to employees for working on Sunday than employees of large retailers for doing the same work because of special deals done by the Shop Distributive & Allied Employees Association.
The Fair Work Commission is expected to provide the government with its findings in September.
What is at stake is the future of tourism in Australia. The country is not a cheap place to visit and so we are looking for the wealthier visitor but with that comes an expectation of very high service standards – 24/7. As things exist at the moment, can the hospitality industry provide those standards?
There is also the vexing question as to why hospitality workers have to be paid a certain, not negotiable rate for weekends and holidays while their supermarket and fast food counterparts are rewarded with substantially less.