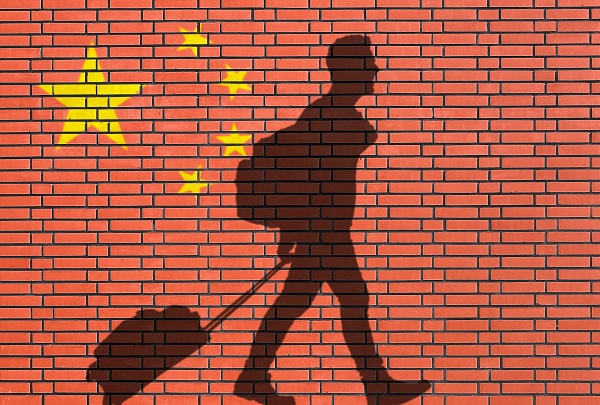 News
Two ways to attract Chinese guests
CEO Nicolas Chu, also the former global President of HotelClub and managing director of Expedia, gave us his advice for accommodation operators looking to capitalise on the Chinese market his firm's new data claims is increasingly interested in Australia as a holiday destination.
Mr Chu told accomnews: "When targeting the Chinese market, what's key for resorts is understanding who these travellers are, how they source their information, and what factors help them make travel decisions. For example, the majority of Chinese travellers – about 59% – have young families, meaning that most of them will be seeking child-friendly accommodation."
Takeaway: if you have family-friendly amenities, you could be targeting China for new guests.
He added: "There's also been a fairly dramatic increase in Chinese mobile searches for Australian travel information – mobile is clearly shaping up as the preferred tool for holiday research." Indeed, his digital company specialising in the Chinese market, Sinorbis, research pulled data from Sogou (one of China's largest search engines) and found that searches for travel to Australia surged by 201 percent in 2015, compared with a 35 percent increase for the US and 17 percent increase for Europe over the same period.
"Plus, we know that language barriers are still a primary concern for Chinese tourists visiting Australia. This means resorts without mobile-friendly Chinese-language sites put themselves at a distinct disadvantage when trying to attract Chinese travellers.
"Those resorts that can provide Chinese travellers with access to information specifically tailored to their needs via their preferred channels, including Chinese social media sites such as WeChat, will be the ones that attract the most attention and, ultimately, bookings."
Takeaway: if you want Chinese tourists to find you, make it easy. Get page translations and get on the right social media sites.
"A common misunderstanding is that the Chinese market is homogenous. The truth is far from this – China comprises 34 different provinces, each with distinct preferences and online habits," said Mr Chu. "Using the same marketing strategy to market to the whole of China is akin to adopting a shared marketing strategy for Australia and Ireland. It just doesn't make sense."
"Not only do Chinese travellers increasingly go online to plan their travel, they're also using local travel research sites such as Mafengwo, Qyer and Dianping, and local travel comparison sites such as Ctrip, Qunar and Tuniu."
"In previous years, hoteliers, restaurants and attractions could rest easy focusing their attention on monitoring and managing their TripAdvisor review page.
"However, if you're looking to attract Chinese travellers, you now need to track and manage your reputation across English and Mandarin speaking sites."
The new data also reveals that Sydney and Melbourne have maintained their ranking as the most popular cities searched for by Chinese outbound travellers, accounting for 32% and 24% of the top ten city destination searches respectively. In the separate category of attractions, the Gold Coast and Great Barrier Reef together accounted for 63% of searches for the top ten attractions in Australia.