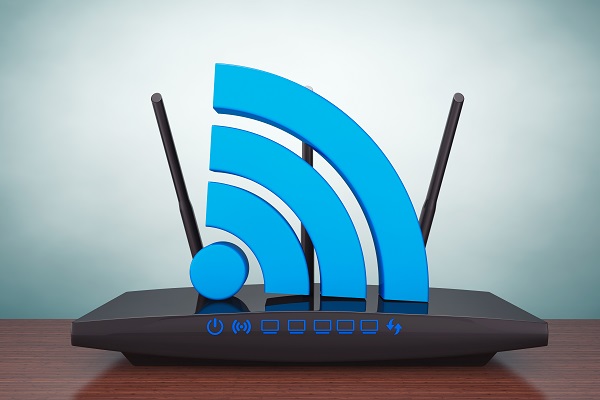 Industry
Are you planning for your wifi's future?
A Google search on the internet for wifi statistics can deliver to your screen a plethora of facts and figures that I could bore you with for hours.
After hours of dredging through websites I have put together what I believe to be some of the most pertinent statistics about the ever-growing importance of wifi and why you need to start planning for your site's wifi future.
94 percent of people cite wifi as the most important amenity. – Hotel Chatter
64 percent of hotels now offer free wifi. – Hotel Chatter
38 percent of those say no wifi is a deal-breaker and will book elsewhere. – Hotel Chatter
60 percent of people can't go without wifi for more than one day. – Iconic Displays
75 percent of people say one week without wifi would leave them grumpier than one week without coffee. – Iconic Displays
Mobile users check their phone 150 times each day. – Kleiner Perkins Caufield & Byers's
By 2017, there will be more internet traffic than in all prior internet years combined.
Wifi and mobile-connected devices will generate 68 percent of all internet traffic by 2017.
9 billion Google searches are made every day.
There will be more than seven billion new wifi-enabled devices in the next three years. – Sys-Con
So we've all heard how important wifi is for your complex and most of you have it – great!  But how long will our current wifi system/network last for?

Will your current wifi system be able to keep up with the fast paced wifi growth?  The growth projections are staggering! In June 2016, Cisco released the complete VNI Global IP Traffic Forecast, 2015-2020. Highlights from the updated study include the following projections:
By 2020, there will be nearly 4.1 billion global internet users (more than 52 percent of the world's population), up from three billion in 2015.
By 2020, there will be 26.3 billion networked devices and connections globally, up from 16.3 billion in 2015.
Globally, the average fixed broadband connection speed will increase 1.9-fold, from 24.7 Mbps in 2015 to 47.7 Mbps by 2020.
Globally, IP video will represent 82 percent of all traffic by 2020, up from 70 percent in 2015.
Major video streaming service, Netflix has also announced that it will start distributing its content in 4K (ultra-high definition) from next year and it requires a consistent download stream of about 20Mb/s. Also, all TV manufacturers have been focusing on 4K screens since 2015.
What this means, is that video growth, due to business, education, communications, healthcare and general entertainment, which is already the dominant source of internet traffic, is ballooning even faster
What does it mean for you?
Now is the time to start looking at what you need to do at your site to upgrade to a better, faster and more capable wifi system; whether that be now, next year or the next few years.
Consult with a wifi expert and have them put together suggestions for your site so you can start to budget for upgrades.
Talk to your body corporate (if applicable) and make them aware of the importance of service wifi.  It is no longer a cost centre – it is a service.  They may be able to help fund wifi.
Gone are the days when people just 'checked an email' while they're away. People have businesses they need to run while they are on holidays and their decision to choose your site over another could be made, based on fast and reliable wifi.  Families are bringing devices with them that are their entertainment centre and they need wifi to make them work.
Wifi is such a force to be reckoned with and its impact will only keep increasing.  You need to keep yourself informed as you will benefit from understanding wifi more and make better decisions for your business now and into the future.