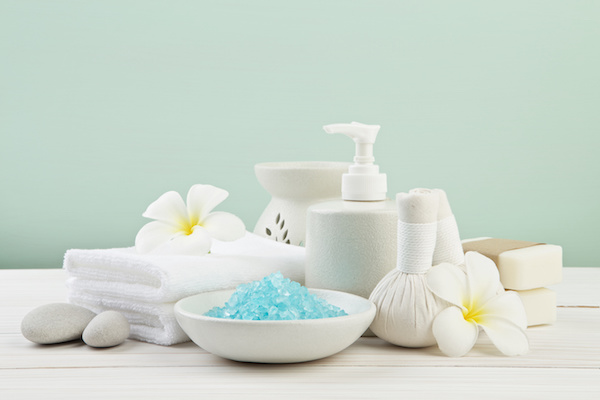 According to the J.D. Power 2016 North America Guest Satisfaction Index, the hotel industry may be reaching a customer satisfaction plateau as hotel guests come to expect amenities that used to be special perks, such as free wifi, complimentary breakfast and premium bed linens.
"When guests no longer see added value in the quality of amenities they receive, the only option to truly differentiate a brand is to develop a strong service culture that makes guests feel special and appreciated," said Rick Garlick, global travel and hospitality practice lead at J.D. Power.
The study also finds that while satisfaction is higher among members of hotel rewards programs than among non-members, younger guests are less likely to be members than older guests. Only 39% of Gen Y guests belong to a rewards program, compared with 56% of Gen X and 66% of Boomer guests.
As I covered in last month's article, hotels looking to differentiate themselves from the competition must focus less on latest amenities and more on guest relations.
Ground zero for guest relations is your very own front desk and the team who works there, who are also known as the "first-impression makers" of the hotel industry. As experienced hoteliers all know, a positive first impression at the front desk sets the tone for the entire stay. If guests are properly welcomed with a genuine and authentic greeting, engaged with interactive dialogue focused on them, and provided with informative hints to point out specific property benefits they can utilise, things tend to go well throughout their stay. And that, in turn, results in repeat business and positive social media mentions.
On the other hand, the impression will be neutral if:
The first words spoken to new guests are "Checkin' in? Last name?" when they arrive;
the only question asked is "How was your trip in, good? That's good," at check-out; and
the only information given is a scripted statement such as "OK, the pool is on the first floor, the fitness center on the second, breakfast is from 7 a.m. to 9:30 a.m. and the elevators are around the corner."
In that case, no guest loyalty will be built and the hotel experience will be remembered as just another plain vanilla night on the road.
Automated not the answer
For me, it is amazing how grossly skewed many major hotel companies are toward adding new perks, amenities and technology in order to increase guest satisfaction and how negligent they are in truly understanding the heart of hospitality.
Earlier this year, I read an article from the CEO of a technology company asking if it was time to remove the front desk entirely from hotels. He implied that it was essentially a barrier to guest satisfaction and that for most guests stopping by there was more of an annoyance than anything else. I did some research and found that his company provides remote, keyless self-service check-in systems.
I have been reading articles such as this for over three decades now. True, the front desk itself has and should continue to evolve. Starting in the 1990s, many designers replaced the tall, long granite desk with individual podium-style check-in stations, which allow the front-desk staff to walk around to greet guests. Others have implemented seated check-in.
Yet consistently, the vast majority of today's travellers still reject fully automated check-in. Brand after brand has rolled out automated check-in, most commonly via the ATM-style machines. To name names would be to shame them, as the investment ended up being a waste and most pulled the machines entirely.
Greeters, local experts
Now this is not to say that we should not pursue automated check-in or ignore the positive changes that emerging technology can bring. Certainly some guests might already prefer this. For now, let's say eventually there will be a tipping point at which time more guests will prefer to check in via mobile than in person. Yet even then, to eliminate the front desk completely would be a bad move. Instead, the role of the front desk should move back to the original concept of being the "greeters" of the hotel. (At one time there was an association of front-office managers in major U.S. cities that was called "The Greeters.")
True, one can "Yelp" your way to a restaurant or nightclub if you are in a strange city. (Yes, like "Uber," "Yelp" is now a verb!) However, online tools cannot suggest nor recommend as a front-desk colleague can. I used Yelp just last month when I was in San Francisco with my wife for the weekend. It led us to a nightclub that was out of business. We found a restaurant on Yelp that had great reviews; when we got there, it was also one of the worst restaurant service experiences we have ever had.
Rather than replacing the front desk, it should be embraced as the best tool possible for building guest loyalty through offering local area information. Airbnb gets this, which is why they are training their "hosts" to properly welcome guests and offering insider's tips. "Don't just stay there, live there!" is Airbnb's new motto, and their hosts help guests do just that.
Sad reflections
The technology CEO article writer mentioned above referenced two hotels that had eliminated the front desk entirely. I decided to check out their online reviews, and it was interesting to read this comment:
"The only disappointment was that there appeared to be no reception staff. … The only person available to hear our story of how we spent our honeymoon in that hotel and how special it had been for us was the bellboy, who, to be honest, was not in the least interested. Somehow, I had imagined that the staff would have been interested in a honeymoon couple not only still together after 36 years, but would wish to celebrate it with us. Instead, we had a drink at the outside bar and shared our story with a bartender who was likewise uninterested. Sad reflections on what had been a fabulous honeymoon."
Last spring, I was traveling to New York City with my daughter to look at colleges. When I shared this with Greg, a front-desk superstar who checked us in at the Marriott Marquis in Times Square, he took a moment to acknowledge how special this visit was and shared how he one day hoped his 8-year-old daughter and he would take such a trip. "It goes quickly, eh, Mr. Kennedy?" he said. "Yes it does, Greg; yes it does," I said. The empathy us two fathers shared for that brief moment can never be replicated by a machine or an app.
If hotels completely fail to focus on the heart of hospitality and only continue to copy each other's amenities and loyalty offerings, today's hotel brands will continue to become a commodity, and one perhaps hotel owners and guests will wonder: "Why do we need a brand anymore?"