Ingenia Communities Group has announced that it has exchanged contracts to acquire the Cairns Coconut Holiday Resort, in North Queensland.
Located on 11 hectares of landscaped tropical gardens in the popular tourist destination, Cairns Coconut is renowned as the top tourism park in Australia and was recently ranked number 8 in TripAdvisor's 2017 Travellers' Choice Awards amongst the "Top 25 Hotels in Australia".
Simon Owen, CEO of Ingenia Communities said Cairns Coconut represents a multi award winning, well presented park which has been developed over many years to a premium asset with resort style facilities. "This is an exceptional mixed-use asset with an emphasis on the strongly performing tourism market which will become a flagship asset for Ingenia's Holidays brand and has significant, fully approved opportunities for further growth."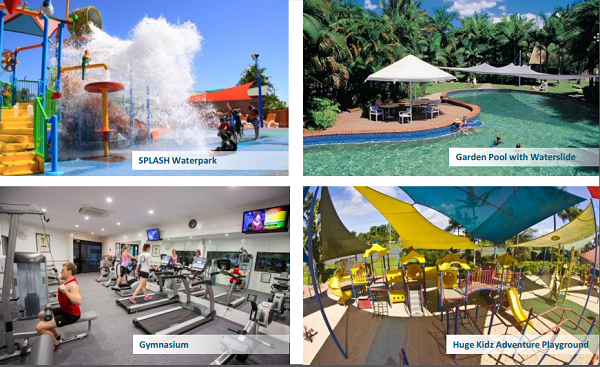 "As the Group rapidly accelerates its permanent home development activities, the strong recurrent cashflows generated from Cairns Coconut will assist balance earnings composition."
Ingenia is acquiring the Park for $50 million, on an initial yield of over 8%. A further 34 tourist cabins are available for development which are forecast to offer a >20% return on invested capital.
Cairns Coconut provides a range of facilities including three swimming pools, water park, two jumping pillows, mini golf, camp kitchen, gym, outdoor cinema and tennis court.
The 11 hectare Park currently consists of 35 long-term residential homes, 118 cabins and 207 sites. There is the opportunity to add a further 34 tourist cabins with development approval in place.
"Cairns is one of the most visited tourism markets in Australia, generating a high level of tourism visitation that underpins existing cash flows and is generated from a diverse tourist base. This acquisition introduces an international tourist to the portfolio and provides a stable cashflow with consistent high occupancy throughout the year," Mr Owen said.
Northern Queensland also offers attractive demographics for seniors living with an ageing population which is forecast to grow significantly over the next 20 years. The Queensland Government plans to spend over $30 million to promote tourism over the next four years.
Major infrastructure projects underway and planned in Cairns include the redevelopment of the international Airport and Hospital.
"Cairns Coconut provides Ingenia with a stable asset with consistent, high quality cashflows and diversity of tourism revenue with a strong winter trading period. We have identified further opportunities within the Northern Queensland region which provides potential over time to benefit from our cluster strategy," Mr Owen said.