AccorHotel's newly renovated Ibis Sydney Airport is a well-located property, providing easy access to both Sydney's international and domestic airport.
This economy accommodation is ideally suited to those guests in air transit and the priority for the $4.5 million refurbishment was to give this demographic stress-free access to optimum comfort in effortlessly stylish yet affordable accommodation.
The refurbishment project began in March 2016 and included the full modernisation of all guestrooms with the addition of new space-saving furnishings, carpet and cabinetry, painting, lounges, bed heads, bed side tables and wall-mounted TV units. It also involved an upgrade of the corridors and bathrooms with updated fixtures, vanities, and amenities. Moreover, all 200 rooms now also offer the ibis' signature Sweet Beds, to aid guests in a restful night's sleep.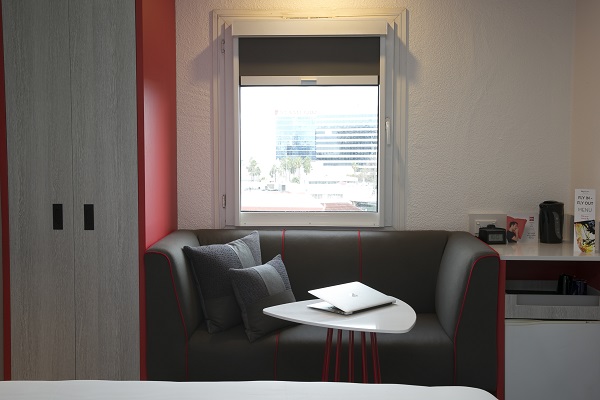 The Ibis Sydney Airport, being one of the ibis-branded flag ship AccorHotels properties needed the renovation quality to reflect that high standard and high level of guest expectation. Consequently, relaxing warm autumn tones were used throughout, signifying the supreme comfort and homeliness of the ibis brand. Chic notes of grey, plus striking orange tones stamp a sophisticated finish and add a contemporary mood to the overall impression.
Of course, the ibis motto 'your sleep is our priority' is strongly reflected in the exceptional standard of guestroom and guest bed comfort. Clean lines, an easy relaxed feel and luxury beds seal the deal; especially for those weary travellers who seek uncomplicated accommodation.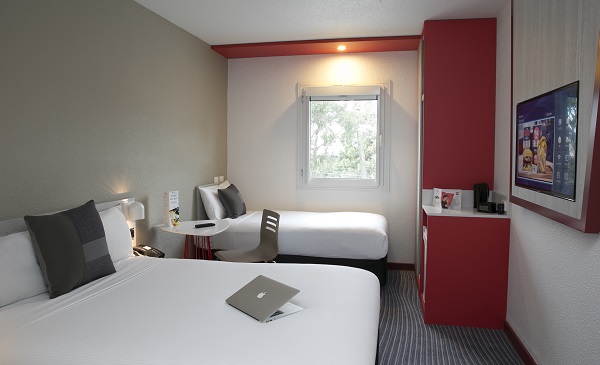 The three-month refurbishment was completed on July 19, 2016, thanks to the skills of local Sydney designer Carmen Glenister of Opera Studio Design who led the project and the work of onsite builders, Reward Hotel Projects.
"This refurbishment has lifted not only the look and feel of the rooms, but also the comfort level, allowing our guests to relax and unwind before, during or after their journey," Ibis Sydney Airport general manager Natalie Bussenschutt told us.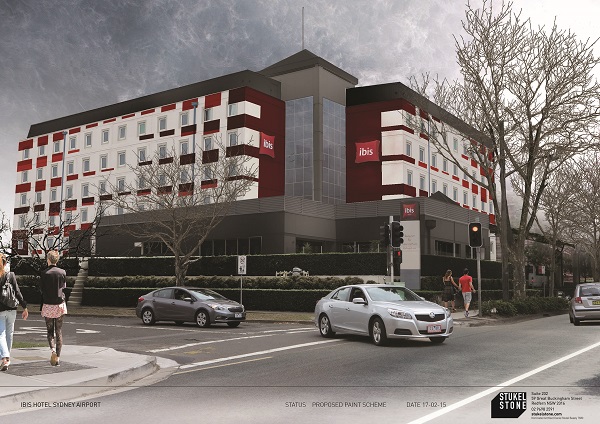 "Guests have been especially happy with the new flat screen TVs and the addition of our new signature beds, which also form one of my favourite features in the room," she added.
The renovation project was a smooth enterprise, Ms Bussenschutt revealed: "All went according to the proposed timeline, which was fantastic. It was a rather seamless approach, with only a couple of delivery delays as one can always expect on a project like this."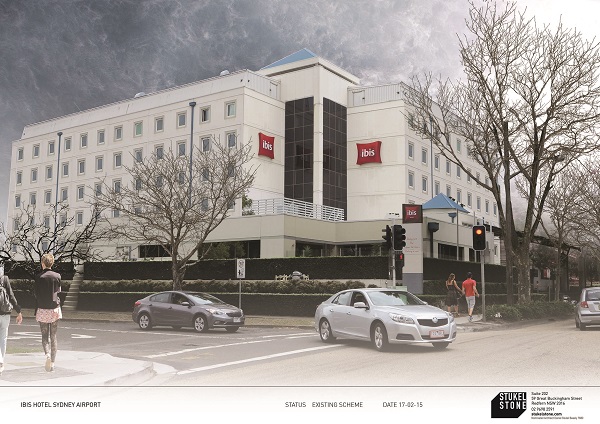 She explained: "The contractors worked very hard to ensure that timelines were met. In terms of renovations, it was a very seamless approach with as expected a couple of small operational challenges. Once the teething issues from when the first floor commenced, such as back order on the lounges, the rest of the project went very well."
A minor hiccup was noise generated by the works and, reportedly, the hotel received a few noise complaints due to drilling but noise was kept to a minimum and drilling was only allowed to occur at certain times of the day to minimise excessive noise to guests.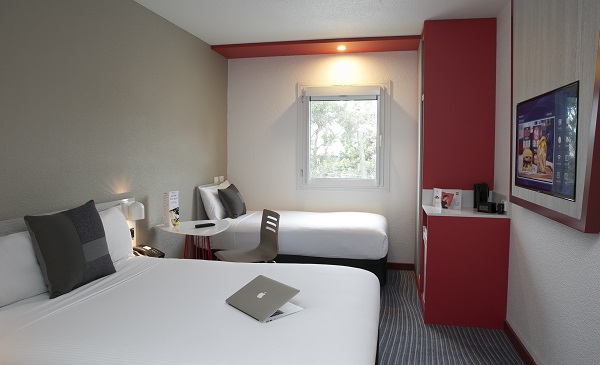 Ms Bussenschutt noted that "patience and communication" are key to a successful project and, of course, teamwork is essential as with any project undertaken. "The onsite builders became part of our ibis family and, although we were happy to have the project finished, we were rather sad to see them go because they became part of our everyday work life. Working with them gave us a reciprocal respect for each other's business and this made the process seamless.
"Over the renovation period, we did see a spike in ibis Boomer Burger sales but we cannot confirm or deny that the two are in any way connected!"
The focal point of the room renovation is the well designed, comfortable lounge but the whole renovation was also widely praised by ibis guests. "We have received numerous positive comments especially from our local guests who are thrilled with the room updates and most importantly love our new ibis Signature Sweet beds," Ms Bussenschutt stated.
An external facelift of the property was the next phase of the hotel's renovation and an extensive project of extensive rendering and painting was completed in September.