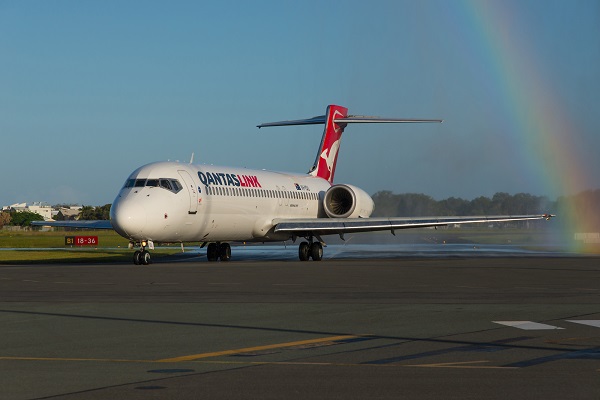 The Sunshine Coast recorded its highest ever domestic visitor numbers, attracting 3,394,000 arrivals in 2016, a rise of 15.2% compared to 2015. It broke the previous record for domestic visitors, which was set in 2005.
The results were announced today by Tourism Research Australia in their quarterly National Visitor Survey (NVS).
The 15.2% growth rate was also the highest for any Queensland region in 2016, far exceeding the national Australian domestic growth figure of 4.2%, and the Queensland State average of 3.4%.
The records continued to tumble with expenditure by domestic visitors to the Sunshine Coast growing to $2.12 billion in 2016, up 16% on 2015.
The record result was built on the highest-ever number of holiday visitors to the Sunshine Coast – up 15.4% to 1,944,000.
Interstate visitors grew by 30.7%, with Melbourne producing 32.9% growth rate and Sydney 25.5%.
Intrastate travel was up by 10.8% to 2.5 million, including 18.1% growth from Brisbane residents.
Business travel to the Sunshine Coast grew 8.1%, reflecting a strong business events performance as well as infrastructure development including the Sunshine Coast University Hospital, which has just opened.
Visit Sunshine Coast CEO, Simon Latchford, said that breaking so many records was a massive tribute to the efforts of the region's tourism organisations, operators and the pro-active tourism policies of the Sunshine Coast Council, which last year initiated the massive upgrade to Sunshine Coast Airport.
"Could there be any better birthday present to celebrate the Sunshine Coast's 50th anniversary?" said Mr Latchford.
"Results like this only come about through co-ordinated and visionary actions across the region.
"We have Sunshine Coast Airport consistently recording Australia's highest airport growth figures, we have a remarkably rich and diverse events program, there are new attractions and accommodation being announced every month, we have a vibrant food sector, and we are constantly improving the way we market the Sunshine Coast to the rest of Australia and the world.
"Even better news is that with the 50th anniversary of the naming of the Sunshine Coast being celebrated in August, there will be even more reasons for tourists to visit the region and maintain the growth. Sunshine Coast Council has announced a range of exciting events covering food, art, culture, heritage and sport that will highlight the diversity of attractions that the region offers.
"This is a great set of numbers and I'd like to thank everyone on the Sunshine Coast for being such great advocates and supporters of the tourism industry. Delivering a record $2.12 billion to the local economy speaks for itself, and we are confident that the industry will continue to grow income and jobs across the region for decades to come.