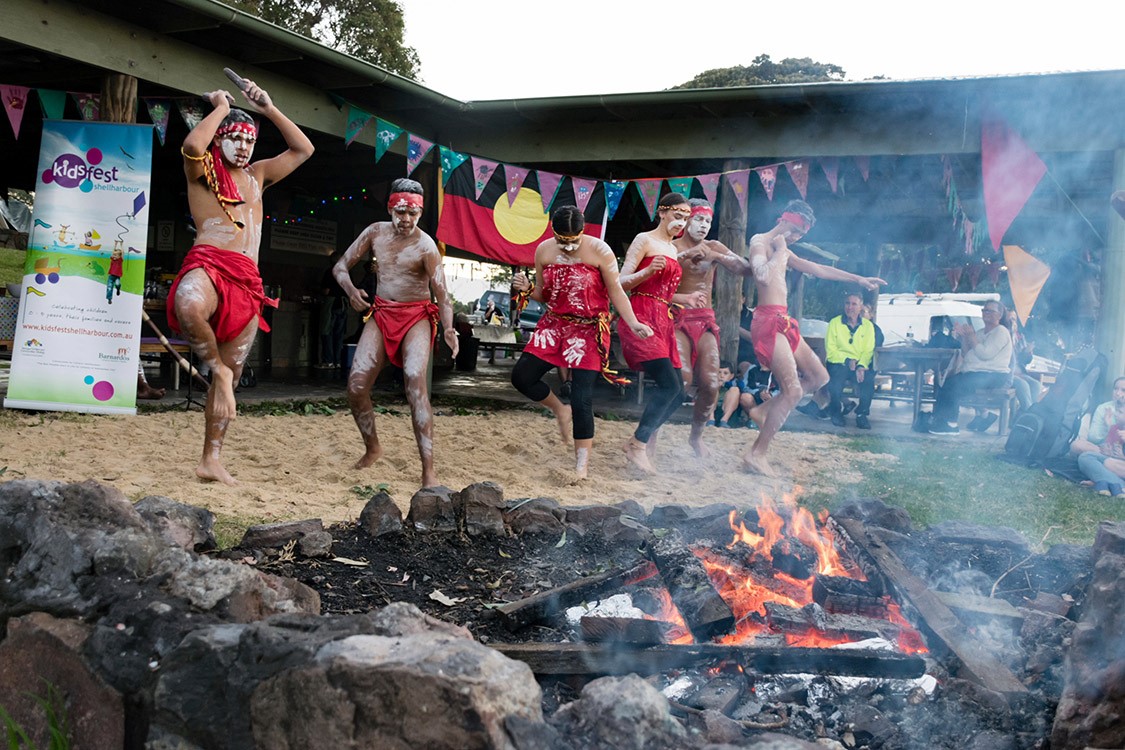 Saturday May 20 saw the 10th anniversary of KidsFest Shellharbour celebrated at Killalea, with many local families making their way through the popular beachside park's gates for the 'Dusk Magic' event.
Local Aboriginal elder Uncle Gerald treated families to a traditional Welcome to Country and Smoking Ceremony. Attendees were further spoiled by stories around the park campfire, damper cooking lessons taught by Fred's Bush Tucker and a night of star gazing with the Wollongong Amateur Astronomy Club.
Kidsfest artistic director, Ann Lehmann-Kuit, recognised the evening as a highlight of the festival and called it the perfect way to end a fantastic week of activities for kids of all ages.
"KidsFest Shellharbour is the biggest community run, free, week-long festival for children in NSW," Ann said.

"Our 10th anniversary has been a cracking success with thousands of children and their carers joining in the hundreds of free activities at 50 festival events across Shellharbour City. For myself personally, the heart of KidsFest is about giving kids the opportunity to connect with Aboriginal culture at Killalea, a place of cultural significance where Aboriginal people would have lived and celebrated for thousands of years. It was truly exciting to see so many families take part in these activities at the park."
Killalea manager, Nathan Cattell, called KidsFest Shellharbour a significant local event for the region and said he was excited that organisers had chosen to close its 10th anniversary at the park.
"We always encourage the local community to hold important events such as this at our park, and we were particularly excited to see the 10-year anniversary milestone being held at Killalea," Nathan said.

"The ongoing success of the event shows the continued support that Kidsfest and Killalea has committed to our local community."