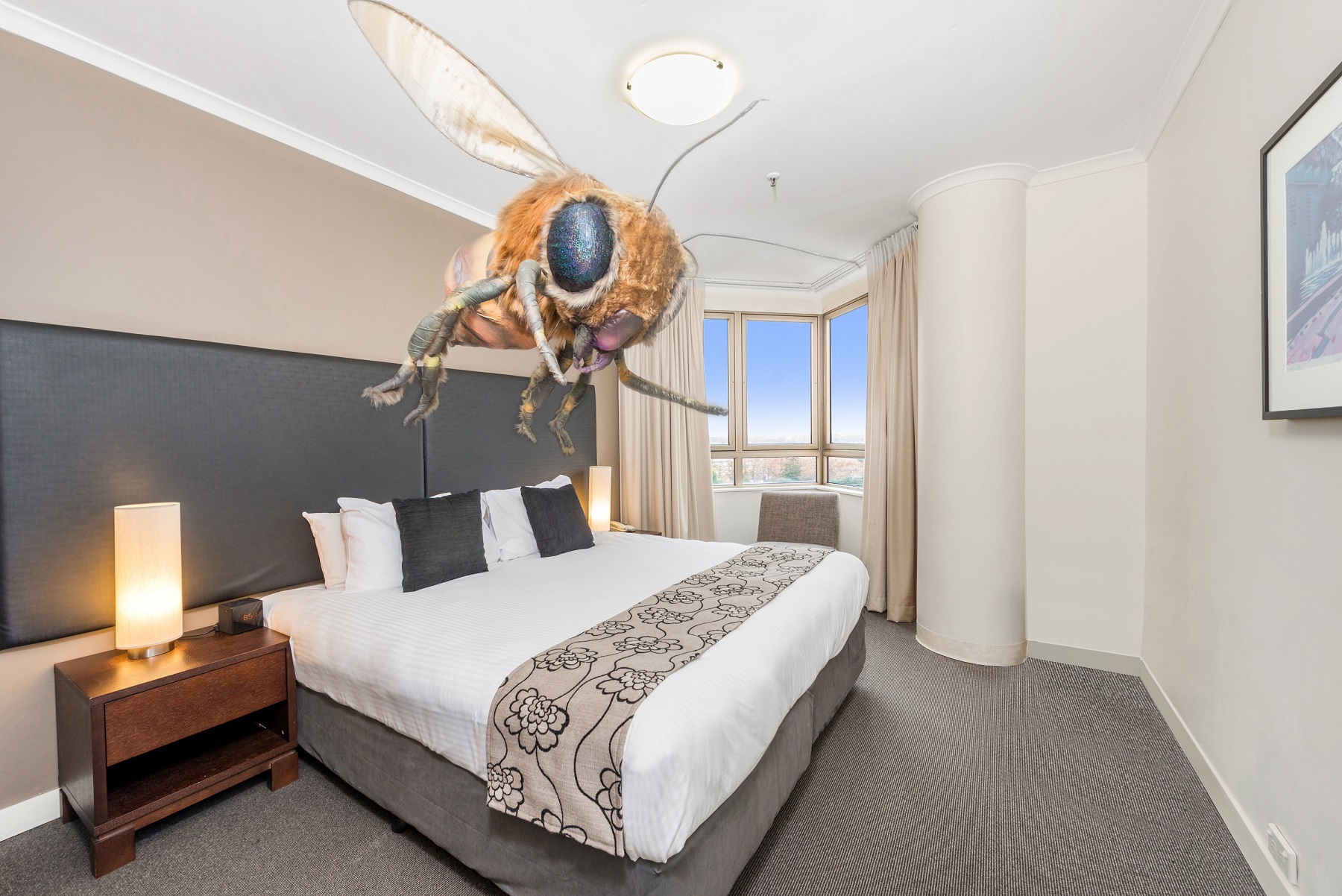 Critters from Melbourne Museum's latest show, Bug Lab

: Little Bugs, Super Powers

, were seen checking in at Mantra on the Park in Melbourne on June 14 after a brand new partnership was formed between Museums Victoria and Mantra.
The exhibition, which debuts in Melbourne on June 23 
and is scheduled to run for four months
, uses ultra-detailed, large-scale models to explore the secret life of insects and their genius ways.
Mantra Group director of sales VIC/TAS, Jade Carter, said the partnership demonstrates Mantra's commitment to supporting the fundamental role of arts, culture and science in the community.
"Along with providing spacious and conveniently placed accommodation for Museums Victoria's staff, special guests, clients and members, we'll also be promoting Museums Victoria to our extensive Mantra database and also onsite at our properties," Ms Carter said.
Museums Victoria is the largest public museum organisation in Australia, welcoming almost 2.5 million visitors each year, caring for a diverse collection of 17 million objects.
Museums Victoria partnerships manager, Sandie Hall, welcomed their new partnership with Mantra.
"Museums Victoria is delighted to be entering into a partnership with Mantra Group to enhance the experience of visitors travelling to Melbourne for Bug Lab: Little Bugs, Super Powers," Ms Hall said.

"We look forward to further building on the fabulous work we did together last year in support of Jurassic World: The Exhibition, which welcomed over 422,000 visitors to Melbourne Museum."