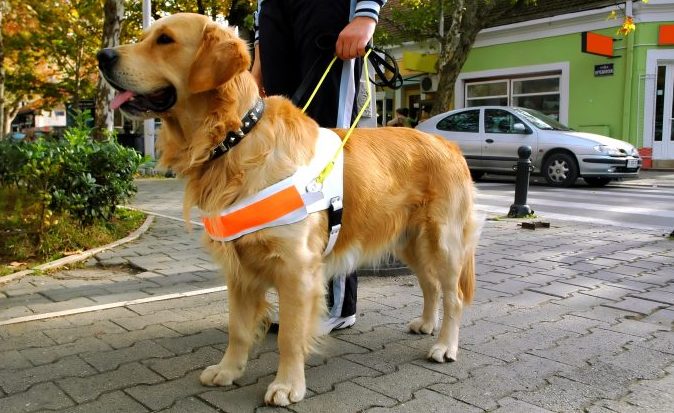 By Australian law, hotels in all states and territories are required to provide ample disability access in the form of ramps, elevators and table seating – but what about accommodating those who require the aid of an assistance or service animal?
What are assistance animals?
According to the Australian Human Rights Commission (AHRC), assistance animals are a resource for those who experience a disability and therefore require support to alleviate barriers. These animals, which are often dogs, not only assist those who are blind or have low vision, but also provide support to those who are deaf, require physical support for mobility, who experience epilepsy or other episodic conditions, or those with psychiatric disorders.
What are the rules?
Between 2012 and 2015, 183 complaints were made to the AHRC in the area of public life, with 19 (10 percent) of these complaints relating to accommodation. While it may be understandable for hotel staff to refuse entry to pets, assistance animals play an important role, and are not pets. According to the Disability Discrimination Act, they should have full access to public areas, including hotels and other accommodation.
Specific rules vary between states, but under the Victorian Equal Opportunity Act 2010, employers, goods and service providers must not discriminate against someone because they have an assistance dog. The Act also states that it is unlawful to refuse accommodation to any person with a disability because they have an assistance dog. This also means that the person cannot be charged extra or be asked to keep the assistance dog outside of their hotel room.
Staff training
One of the most important aspects of being assistance animal-ready is preparing your staff. According to the AHRC, staff are entitled to ask guests whether their accompanying animal is an assistance animal, and may also legally request documentation if management have concerns. Staff are also permitted to ask whether animals are trained to meet appropriate levels of hygiene and behaviour, particularly in a food and beverage setting.
It's important that staff are also aware of the limitations surrounding assistance animals, particularly with regards to contact and interaction. Because assistance animals are not pets, but rather highly trained working animals, staff and public should be discouraged from touching, talking to, or playing with animals.
Catering for assistance animals and owners
There are a number of ways staff and hotels can make a stay easy for both assistance animals and their owners. These include:
Changing policies to allow for assistance animals. Making staff aware of the rules will save potentially upsetting conversations between staff and assistance animal owners. Owners face difficulties with public access on a daily basis, so you can set yourself apart by being prepared to meet their requests and make them and their animal comfortable.
Animal food and water bowls and animal beds or cushions. While owners are likely to bring their own equipment, it is simple, inexpensive and beneficial to have spare bowls, cushions or blankets at the ready for assistance animals.
Animal facilities. While assistance animals are trained to behave indoors, they also require outdoor facilities to relieve themselves on a regular basis. A grass turf area should be provided outdoors, away from other guests. Ensure this space is risk free for animals.
Signs to inform other guests. While it is not the hotel's responsibility to manage guest behaviour, it may be worth having educational signage or brochures available to ensure that assistance animals and their owners are treated with due respect, and that assistance animals are not distracted whilst working.
Remember that assistance animals should be just as welcomed into your hotel as any other guest. Are you and your hotel working your hardest to support these animals in their important role?