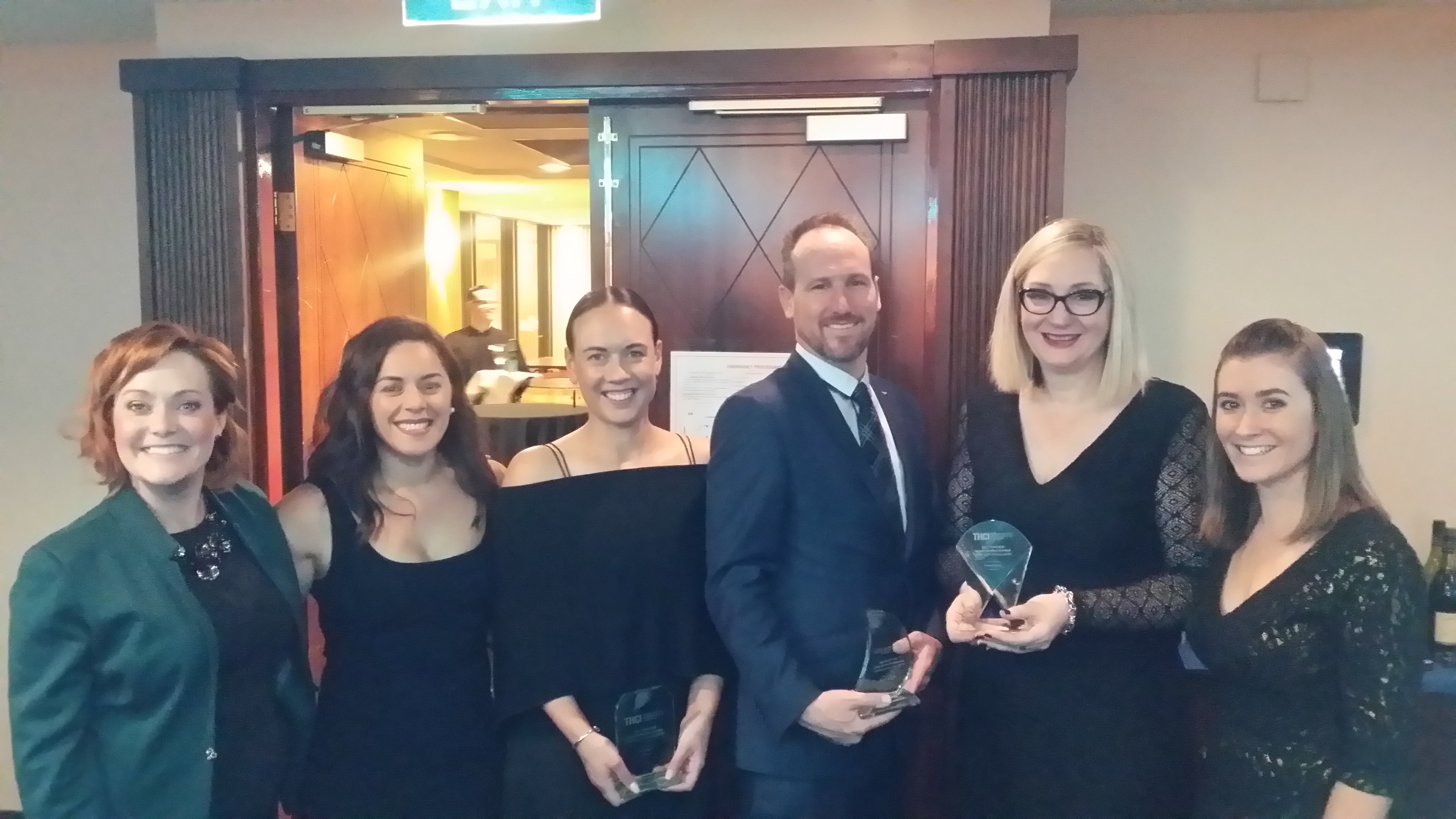 AccorHotels Academie, a registered training organisation (RTO), was recognised for its work in the provision of formal qualifications in Hospitality Management and Leadership & Management at the recent Tourism, Hospitality & Catering Institute of Australia (THCI) Awards.
Eve Ahearn, Michael Hennig and Tracy Everest took out Hospitality Management Trainer of the Year, while Kevin Milner, AccorHotels director of procurement and F&B strategy won F&B Trainer of the Year. AccorHotels Academie Hotel Management Trainee program, was awarded Training Initiative of the Year.
A special recognition award, The Ryan Award, was awarded to Michael Hennig for outstanding achievement in the provision of recognised qualifications. Michael has been instrumental in assisting AccorHotels employees in gaining qualifications, most notably with refugee and Indigenous employment groups in Victoria.
Sarah Derry, AccorHotels vice president of talent and culture, said "We are thrilled to be recognised in the THCI Awards and extremely proud of our people who go above and beyond to ensure such a robust and informative training program for our employees.

"Our Academie provides nationally-accredited traineeship programs including Certificates II, III, IV or a Diploma in Hospitality, in addition to various coaching and leadership programs for hotel leaders and senior executives.

"It is huge honour for our people and our program to be recognised at these awards and what's even more rewarding is having Michael Hennig specially recognised for his tenure and leadership in providing qualifications in Hospitality Management and Management and Leadership for disadvantaged sectors of the community".