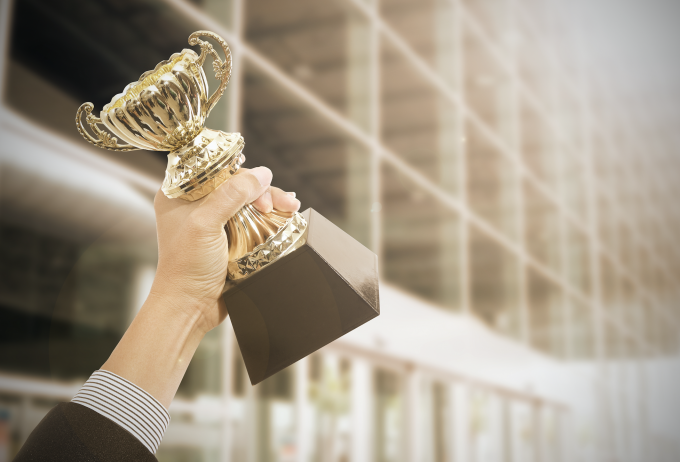 They are the backbone of any great hotel and on July 20 the best staff at some of the top accommodation venues in NSW were acknowledged at the 2017 Tourism Accommodation Australia NSW Awards for Excellence.
A crowd of almost 700 political, industry and business leaders – including NSW Tourism and Major Events minister Adam Marshall – were on hand at the Hyatt Regency Sydney to see the accommodation industry's hard-working stars recognised.
The 'people categories' form a vital part of the annual awards, which this year saw more than 300 nominations received from 80 NSW hotels across 34 categories.
One of the most hotly contested was Hotel Industry Rising Star, which had almost 30 nominees. The joint rising stars for 2017 were Matthew Scarf of the Holiday Inn Potts Point Sydney and Owen Roberts Love from Sheraton on the Park (Fintan Tuttle of Four Seasons was highly commended).
Another major award of the night – Chef of the Year – also had two joint winners; Anna Polyviou of the Shangri-La Sydney and Dany Karam of The Star Sydney, while the prestigious title of Concierge of the Year went to Peter Brown of the Hyatt Regency Sydney (James Nobleza of the PARKROYAL Darling Harbour Sydney was highly commended).
It was also a good night for the Hilton Sydney with Jonathan Bowmaker winning Food and Beverage Employee of the Year and Dylan Schiffers a joint winner with Maverick Loh of the Primus Hotel Sydney for Employee Excellence in Service. Libby Jaeger of the Intercontinental Sydney was highly commended in the Food and Beverage Employee of the Year category. NSW Minister for Tourism and Major Events Adam Marshall said the award-winning staff and businesses were the strength of the tourism industry.

"The NSW Government is committed to growing the State's visitor economy and as a world-class tourist destination, we must offer visitors the highest standard of products and services," Mr Marshall said.

"I am pleased that our accommodation sector continues to strive for the highest standards of excellence." TAA NSW chair Peter Tudehope praised all nominees and winners on the work they do daily to ensure their guests have an experience to remember – no matter the size or location of the venue.

"It is the quality of staff which makes a real difference to the quality of visitor stays," he said.