The iconic White Cliffs Underground Motel – the largest underground accommodation in Australia – has embarked on a major makeover including subterranean digging to further expand the 32-room hotel in the remote, outback town.
One of only three 'dugout' motels in Australia, the White Cliffs Underground Motel attracts guests from around the world who enjoy a constant temperature of 22 degrees as well as a licensed restaurant, café, bar and above-ground swimming pool. The tiny opal township is located in far west NSW, 1025km from Sydney and 781km north-east of Adelaide.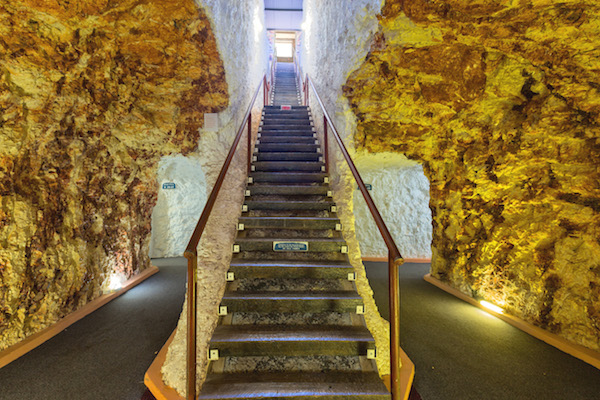 The motel dates back to the early 1900s when opal miners sought sleeping quarters away from the heat.  It later became a family home and opened as a motel in 1989, with new outback tourism company, Out of the Ordinary Outback, purchasing the property in 2016 as part of its growing stable of NSW outback experiences.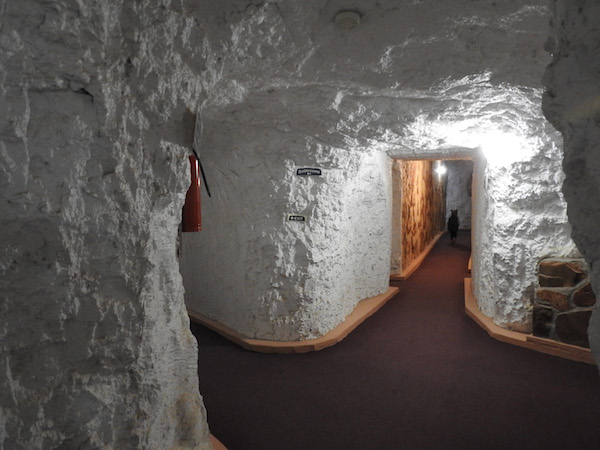 Unveiling details of the motel's redevelopment, Out of the Ordinary Outback owner, Scott Smith, said eight rooms had already been completely renovated with new bedding and furnishings while beer on tap had also been added recently. Works to be completed by April, 2018, included underground excavations to add ensuites to 12 rooms, a new family entertainment and games room, a new, outdoor lounge bar with wood fire heater and flatscreen TV for use in winter and eco-misting to cool down guests in outdoor areas in summer.
"Our underground motel in White Cliffs, a desert hamlet full of raw charm and colourful characters, is world-famous so the aim of our upgrade is to improve amenities and further enhance the property's appeal to guests from across Australia and overseas," Mr Smith said.
Tri State Safaris and White Cliffs Underground Motel are owned by Out of the Ordinary Outback which also owns The Argent Motel in Broken Hill, the Warrawong on the Darling tourist camp and cabins at Wilcannia, Cobar's Copper City Motel and also the Ivanhoe Hotel.