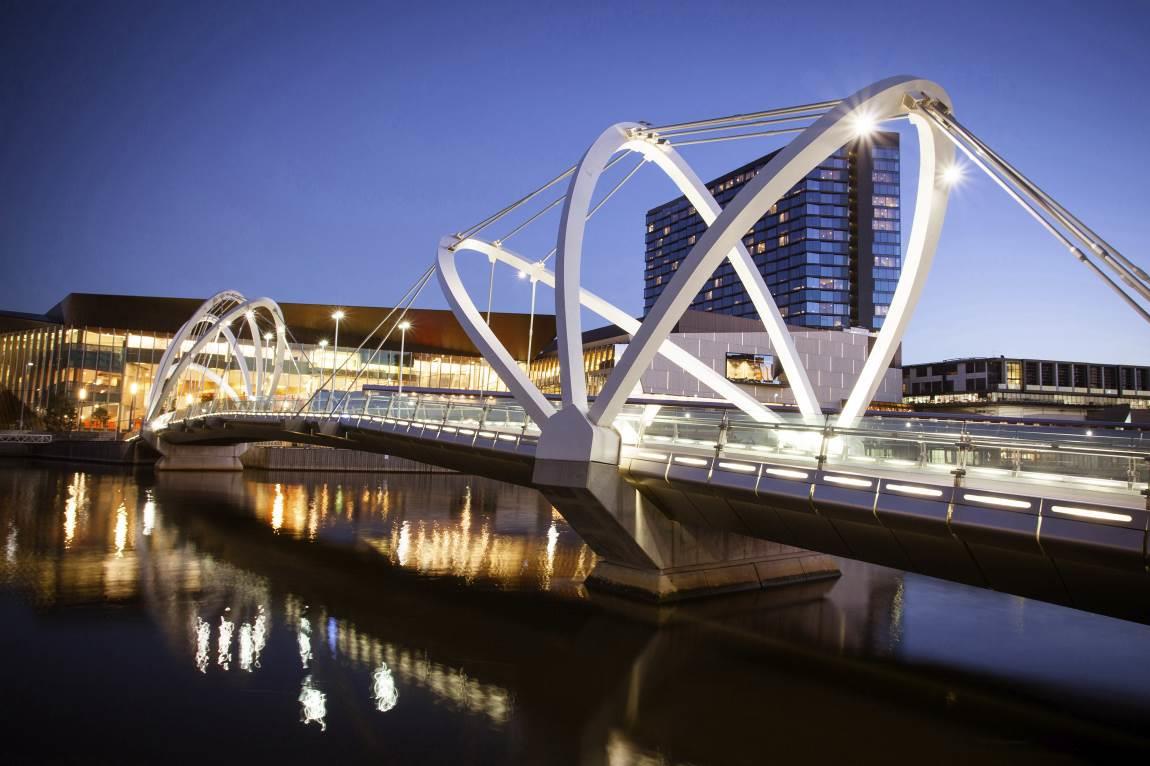 Pan Pacific Hotels Group has announced that Pan Pacific Melbourne opened on July 28.
Previously operating as Hilton Melbourne South Wharf, the hotel was acquired by Pan Pacific Hotel Group's parent company, Singapore-listed UOL Group, and will be managed under the acclaimed Pan Pacific Hotels and Resorts brand.  The opening of Pan Pacific Melbourne will be the Group's second 'Pan Pacific' property in Australia after Pan Pacific Perth and reinforces the brand's presence in Australia.
Located along the scenic Yarra River, Pan Pacific Melbourne will have direct access to the Melbourne Convention and Exhibition Centre. With 396 contemporary rooms offering panoramic views of the city, Port Phillip Bay or the Yarra River, as well as 400 square metres of flexible meeting and events space, two dining outlets, and leisure facilities including a 24-hour fitness centre, the hotel is likely to appeal to both business and leisure travellers.
Pan Pacific Hotels Group is also pleased to announce the appointment of Pan Pacific Melbourne's general manager, Craig Bonnor. "We warmly welcome Craig and his team to Pan Pacific Hotels Group. We're delighted that he will continue to lead the hotel as its General Manager, where he has had a great track record for more than two years. Craig has excellent credentials, having amassed extensive experience in both operations and business development with international hotel brands in Oceania and Asia. Given the importance of Australia as one of our strategic growth markets, we are confident that Craig and his highly experienced team will ensure Pan Pacific Melbourne's standing as one of the outstanding hotels in the city," said Lothar Nessmann, chief executive officer, Pan Pacific Hotels Group.
With the addition of Pan Pacific Melbourne, Pan Pacific Hotels Group will now operate five properties in Australia, including two Pan Pacific properties and three under its PARKROYAL Hotels & Resorts brand in Melbourne, Sydney and Parramatta.