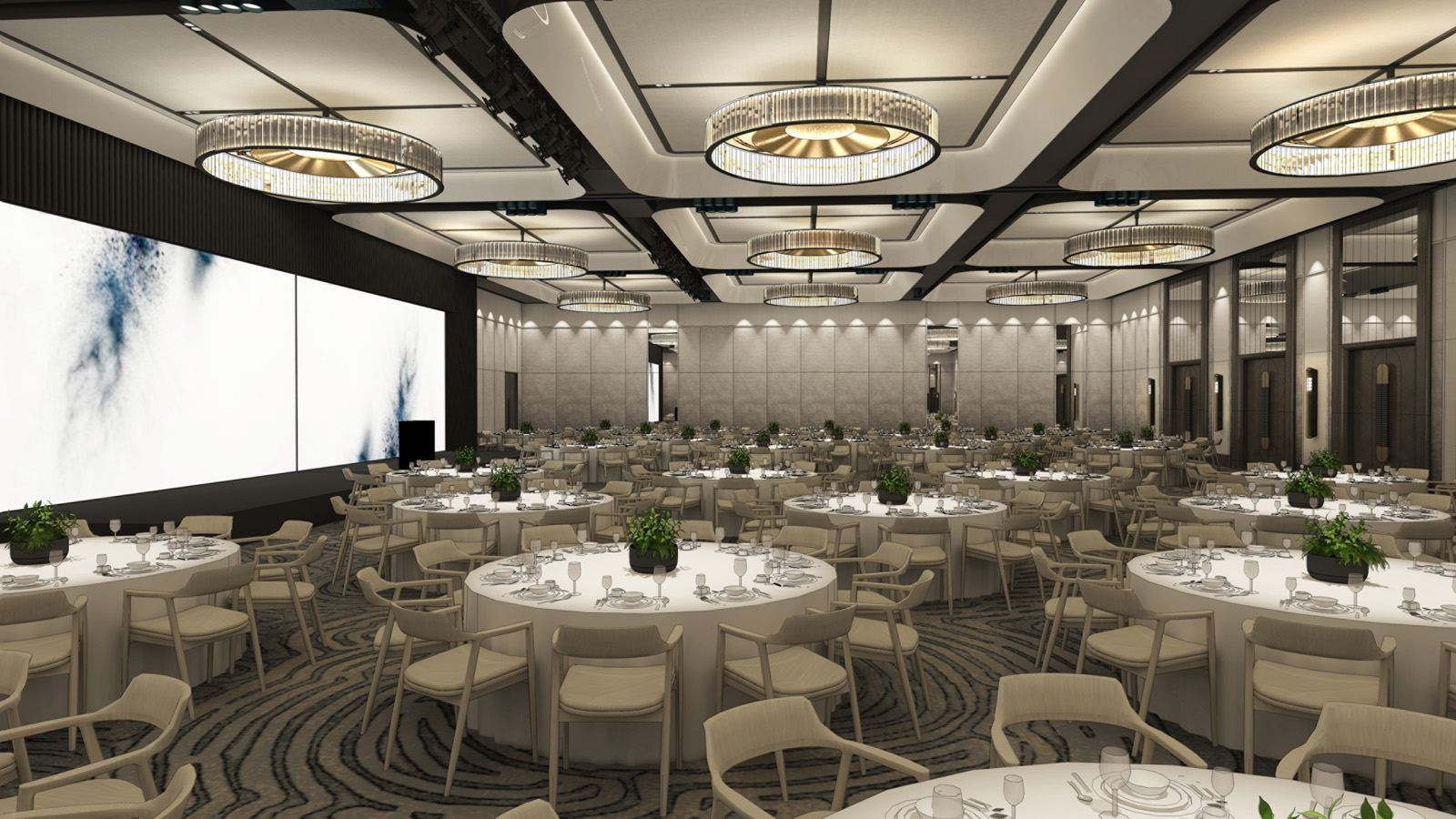 News
Four Seasons Hotel Sydney reveals new renovations
Officially launching September 7, 2017, the new ballroom at Four Seasons Hotel Sydney will feature a stunning contemporary design and exciting advanced technology.
Taking centre stage of the renovation is the installation of a 12-metre-wide by 3.5-metre-high (40 x 11.5 foot) LED screen – four times larger than a traditional projector screen – which will run impressively sharp 4K video and high resolution imagery with sound to match. Delivered in partnership with the hotel's in-house audio-visual specialists AVPartners, the new modular cinema-style screen will provide endless, cost effective visual, theming and transformative opportunities for events in the new Grand Ballroom.
To complement the technology, the ballroom and pre-function foyer will be transformed with elegant interiors by award-winning Australian architects Bates Smart, featuring Art Deco-inspired chandeliers, fluted glass, polished stone and brass, and cream tones.
"We are delighted to be adding a new chapter to the story of our iconic Grand Ballroom – a grand and timeless space that has played host to unforgettable celebrations in Sydney for more than 30 years," said Rudolf van Dijk, general manager, Four Seasons Hotel Sydney.

"In addition to delivering amazing cuisine and unrivalled service, we will now have the ability to transport guests anywhere, anytime with the incredible new cinematic LED screen. Whether it's a lush forest or remote island, among the stars or clouds, or a famous landscape like the city of Paris or the volcanoes of Hawaii – the screen is our window on the world."
The Grand Ballroom renovation follows the July opening of the Hotel's new restaurant, Mode Kitchen & Bar, and recent launch of the new Lounge 32 executive club overlooking Sydney Harbour.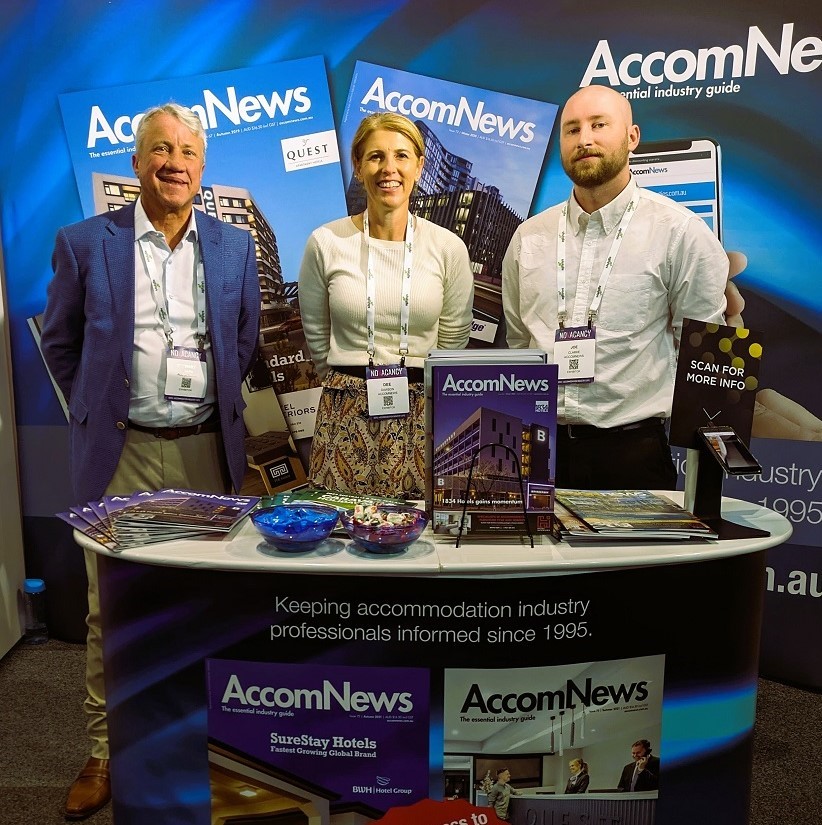 AccomNews is not affiliated with any government agency, body or political party. We are an independently owned, family-operated magazine.