COMO The Treasury has been announced as the Best Hotel in Australia and New Zealand in the prestigious Readers Choice Awards 2017 by Conde Nast Traveler.
It was also named #12 in the list of The Best Hotels in the World – the only Australian or New Zealand hotel named in the list of the world's Top 50 hotels.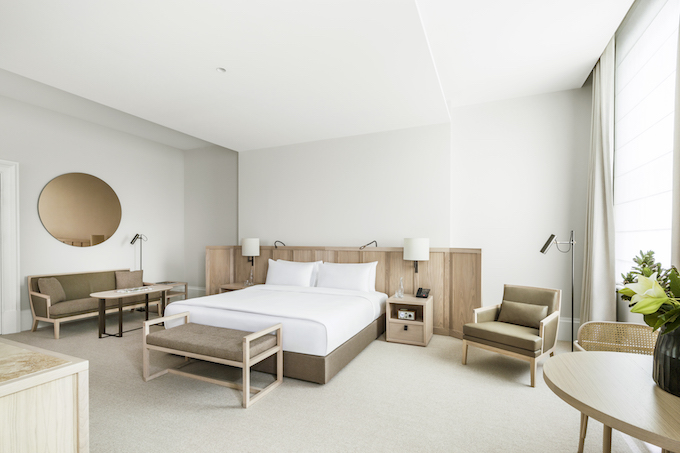 More than 300,000 travellers took part in Conde Nast Traveler's Readers Choice Awards 2017, voting for their top hotel based on criteria including excellent service, design and dining.
Conde Nast Traveler explains: "A fitting emblem of the new Perth, The Treasury is part of the ambitious Cathedral Square development, a $580 million reinvention of a cluster of 19th-century state treasury buildings, which sat empty for more than 20 years before the COMO outpost moved in. Almost every detail in the hotel has been returned to its original state, from the reinstalled dormer windows to the roofline's copper trim.

"Of course, this being Australia, all things begin and end with food. Check out Wildflower, the hotel's glassed-in rooftop restaurant, for a taste of this pioneer city's thriving food scene, courtesy of executive chef Jed Gerrard, and David Thompson's Thai street-food joint, Long Chim, just downstairs from the hotel."

Anneke Brown, general manager of COMO The Treasury states: "Our mission at COMO The Treasury is to set a precedent in Australian and international hospitality, and we are thrilled to have been recognised on an international level by such a prestigious publication. We are proud to represent Australia as one of the world's top 50 hotels, and congratulate all the other hotels named."