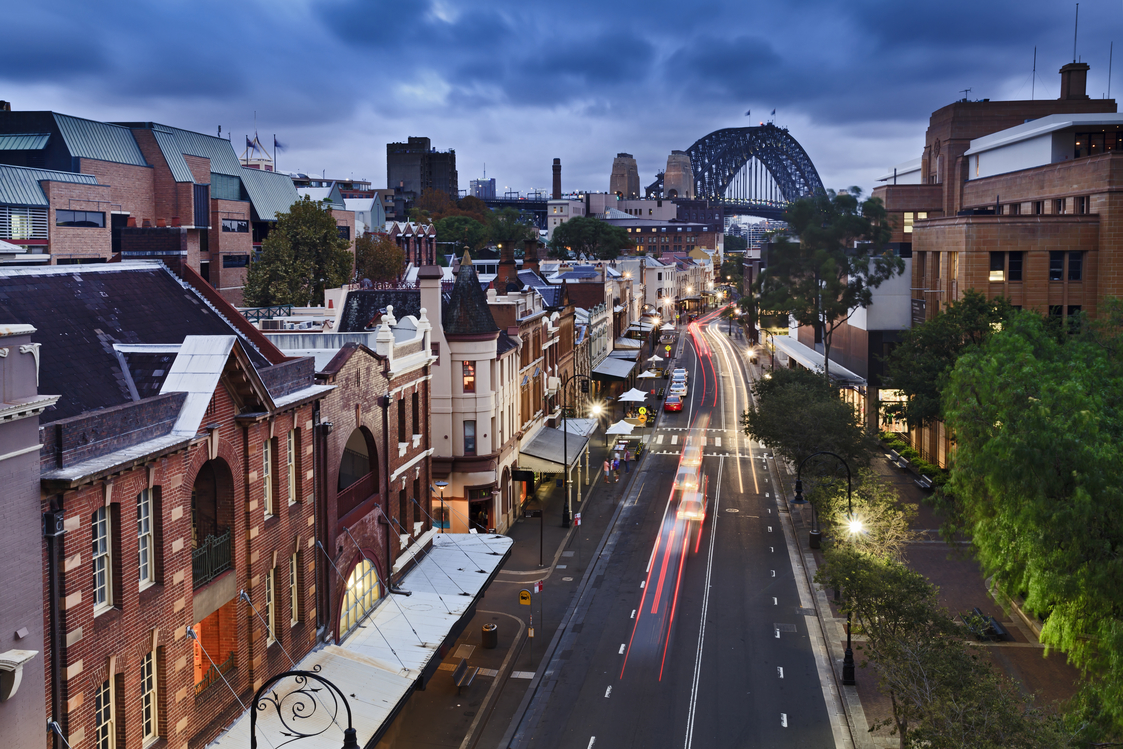 While the availability of developable sites in Sydney has decreased over the last two decades, demand for accommodation in the region is at an all-time high. Accomnews spoke with the minister for tourism and major events, Adam Marshall, about Sydney's hotel boom, as well as the importance of redevelopment and refurbishment of existing accommodation.
Sydney is home to a myriad of accommodation options, but with visitor numbers set to increase even further, it is currently undergoing a huge hotel boom. According to the New South Wales government, Sydney alone has 7,100 new rooms currently under construction or approved for development to be open for business by 2022. Development, redevelopment and refurbishment will see accommodation expand and improve in a number of desirable locations, catering to various price points.
"New hotels in key precincts play a critical role in promoting a vibrant visitor economy while meeting the needs of growing visitor numbers to Sydney, attracting first-time and returning domestic and international travellers," Mr Marshall told Accomnews.

"The latest International and National Visitor statistics reconfirms NSW continues to dominate the visitor economy with occupancy rates across the State's accommodation sector on the rise."
A snapshot of Sydney development
While new developments are scarce in the already highly-developed state capital, announcements of redevelopment and refurbishment are abundant.
"A wave of development in the city's prime tourism precincts is transforming Sydney with new and refurbished hotels by the harbour, luxury makeovers and quality boutique offerings that provide visitors with more choices in accommodation location, style and price point," Mr Marshall shared.
In Sydney's centre, the $12 million redesign of Radission Blu Plaza Hotel Sydney on Pitt Street has recently been completed, having included a facelift to the 364 boutique rooms, the restaurant, bar and business lounge.
The InterContinental Sydney will soon see 509 guest rooms, public areas, restaurants and function rooms completely refurbished, with plans for a $200 million-plus upgrade that also includes a proposal doe a grand new ballroom to extend from the hotel tower for views of the harbour.
A new hotel, the Skye Hotel Suites, is set to open in 2018, including over-sized guest rooms, studios, suites and a penthouse. It's not the only new development arriving in Sydney however, with Circular Quay expecting a new 179-room hotel and residential two-tower complex worth $1 billion set for completion in 2019. The hotel, to be called 'The Wanda Vista', will occupy a harbour location on the current site of Gold Fields House on Alfred Street.
With redevelopment on the rise, two historic sandstone buildings on Bridge Street are set to be converted into a new hotel named The Sandstones, which is expected to set 'a new standard' for luxury. After an estimated $300 million makeover by the Pontiac Land Group, the 240-room hotel will open in 2021. It will be joined by another new property, currently in the planning stage with the Visionary Investment Group. The site will be a mix of 102 hotel suites and luxury apartments, offering views of Hyde Park, with another yet-to-be-named $201 million, 353-room luxury hotel also set to overlook the park in the near future.
The Sofitel Sydney Darling Harbour will open in November this year, and will be joined by the 160-room Crowne Plaza. The Hyatt Regency Sydney, formerly Four Points by Sheraton Sydney, has undergone a $160 million redevelopment as part of the Darling Harbour revitalisation project. The hotel will feature a new accommodation tower, and at 892-rooms, it will be Sydney's largest property.
W Hotel in Darling Harbour will also join these properties in 2019, with 588 luxury rooms as part of a new 25-storey development, which will also encompass serviced apartments, shops, and entertainment. The development will be known as The Ribbon, and is estimated to cost $700 million.
Pyrmont will also see development and refurbishment, with the addition of a 220-room Rizt Carlton at The Star in 2021. The $500 million development comes in addition to the $500 million works underway at The Star to refurbish rooms at the apartment style Astral Tower and residences. Upon completion in 2021, the luxury Crown Sydney, Barangaroo, will feature 350 rooms and suites, luxury apartments, and a myriad of guest facilities, and is expected to be a $6 billion development on the CBD's western harbour foreshore.
Sydney Airport has also seen hotel development recently, with more work set to start on the horizon. Recent developments include the luxury Pullman Sydney Airport, including 229 rooms and suites, as well as the Adina Apartment Hotel Sydney Airport, which is a full-service apartment hotel.
Travelodge Sydney Airport is set to open in 2018, adding 209 rooms, an 800-space car park, and commercial space above the hotel. There will be a further two new openings later this year, including The Felix Hotel, a 150-room property operated by 8 Hotels, as well as the Mantra Sydney Airport, contributing a further 136 rooms.
The refurbishment and development will cater to the record number of domestic and international visitors staying in Sydney, and will continue to uphold and advance Sydney's image as one of Australia's leading travel destinations.