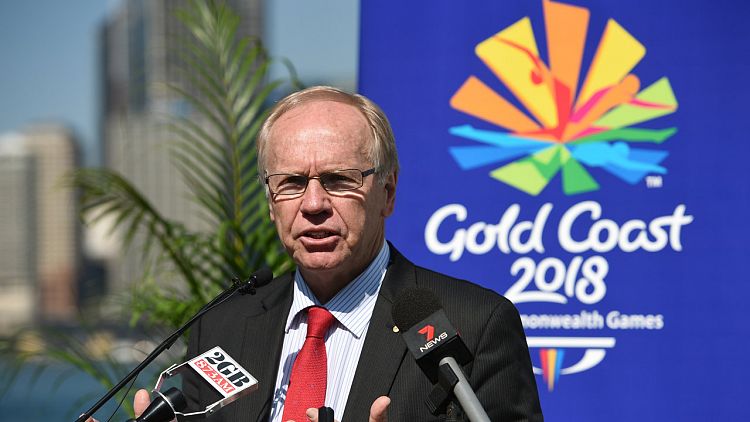 News
How secure are the Gold Coast games?
ISIS is shifting its focus towards 'soft' targets involving high tourist areas in western countries, so we are seeing an increasing tempo of small bombings, crude vehicle crowd rammings and lethal personal attacks, often 'inspired' by rather than 'orchestrated' by IS.
Check out more articles like this in our monthly industry magazine, Resort News.
The attacks in Birmingham, Paris, Brussels, London, Barcelona and Cambrils follow this very path. Terrorist groups prefer to attack soft targets because these usually lack intensive and sophisticated security, and there are many more soft targets than hard targets. Hotels (Mombassa/Mumbai), the public (Nice/Brussels), restaurants/night clubs (Bali), museums (Tunis), stadiums (Paris/Manchester), places of worship (Istanbul), trains (Madrid/London) and buses (Israel) have been shown to be targets of choice.
"They know that the era of the physical caliphate is over but that doesn't mean that [IS] is over or that its ideology is over and defeated," said Julie Lenarz, an expert with two independent think tanks, the Washington-centred Israel Project and the London-based Human Security Centre. "[IS] has been very explicit in recent months saying 'no longer come to the caliphate, stay put, stay in your home countries and try to carry out attacks there', and this is what we're seeing playing out on our streets at the moment."
Lenarz says even though the caliphate is crumbling, the ideology can't be destroyed with "bombs, drones and ground troops".
"This is why we're seeing [IS] moving into a different kind of threat, kind of al-Qaeda on steroids but quicker, faster, more lethal than ever before," she said. "They have learned from al-Qaeda's experience and other groups' experience in the sense that they understand you don't necessarily have to kill thousands of people at one time to cause chaos and destruction but that you can kill dozens of people at one time but do this steadily all the time.

"This is going to stay with us for quite a while," she warned.
In 2015, 29,376 people died in terrorist related incidents down from 32,765 in 2014. That said, 2014 was the second deadliest year for terrorist incidents ever recorded – only 2001, the year of the September 11 attacks in New York, was more lethal.
That places of high tourism visitation are the prime targets was frighteningly highlighted with the Barcelona attacks that killed 15 people on August 17.
Some nine million visitors a year pass through the Catalan capital. Almost all visitors who arrive in the city end up touring Las Ramblas, the scene of the Jihadist attack. It is estimated that 213,000 people pass through this street every day. Of these, an estimated 80 percent are tourists. Small wonder it is a target for terrorist activity.
As Australia, and Queensland in particular, moves to celebrate the Commonwealth Games in April along with an anticipated 126,000 visitors, security has become the major issue for the Global Terrorism Index 2016's 59th most terrorist impacted country.
However, a terrorist attack is unlikely during the Commonwealth Games next April because Australia is an isolated and friendly country, according to Gold Coast mayor Tom Tate.
Tate said the organisers and the federal and state governments were "on top" of dealing with any terror threat.
"Let's be honest, Australia, we haven't hurt anybody," he said. "We are a long way from them and I think [IS] are too busy to stir up in Europe and the like. I don't think they will come over but we are prepared if they do."
Games chairman Peter Beattie stresses there were no known specific threats or risks of attack on the Commonwealth Games. He said the measures in place for next April would likely have prevented an attack of the type made on Manchester Arena — but acknowledges there were no guarantees in "an ugly world".
More than $45 million is being spent on the 2018 Gold Coast Commonwealth Games security and assistant police commissioner Peter Crawford said Australian intelligence agencies had been "very good" at disrupting planned attacks but the eyes and ears of the public would be vital in the lead-up to the coast games.
"Anybody looking overseas would know that it is very easy for a single person to mount an attack [and] as we saw [in London] that is very difficult to defend against," he said. "It is very difficult to keep everybody safe every minute of every day." Crawford maintains that, despite the increased security threat, any games venue would be "one of the safest places on earth".
You can read this article in full in Resort News, so make sure you're subscribed!