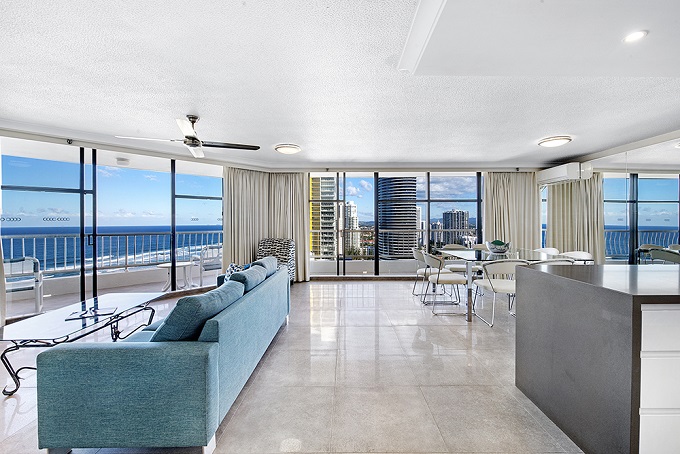 Multi-award-winning Gold Coast-based brand ULTIQA Hotels & Resorts has evolved from its roots in timeshare, offering ultra-modern luxury boutique apartments throughout South-East Queensland.
Most recently broadening its reach interstate by snapping up management rights to a luxury boutique apartment hotel in Melbourne. CEO Mark Henry told industry reporter Mandy Clarke more about the unique luxury brand.
This profile appeared in last month's Resort News and is excerpted here.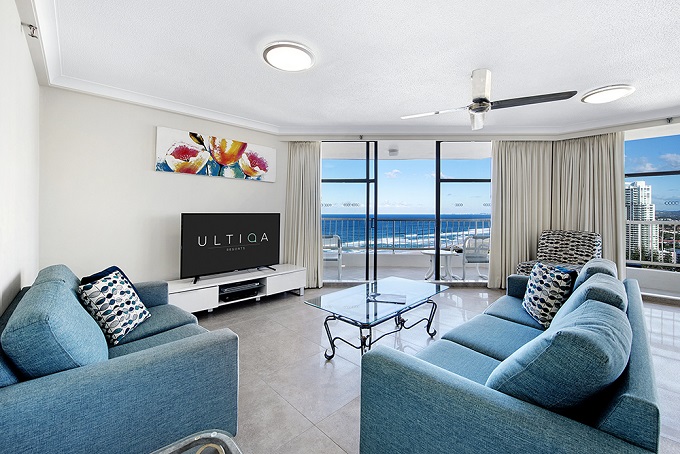 How would you describe the group?
Established in 2014, ULTIQA Hotels & Resorts forms part of the ULTIQA Group: a joint venture partnership between the South African Beekman Group and myself.
ULTIQA Hotels & Resorts has fast become synonymous with an exceptional standard of well-appointed apartments in excellent locations that are the perfect combination of high quality luxury and comfort for holiday or corporate travellers.
Currently, there are six properties under management: five in South East Queensland and one in the heart of Melbourne.
ULTIQA Rothbury Hotel – Brisbane
Conveniently located within the cosmopolitan heart of Brisbane's CBD, the historic ULTIQA Rothbury Hotel provides easy access to all the capital city's major attractions.  The charming, heritage-listed building delivers the amenities of a 'home away from home' with comfortably decorated one-and two-bedroom apartments.
The property also features a roof terrace with barbecue area, sauna and hot-tub. It is a city landmark that was once Brisbane's tallest building and absolutely oozes charm.
ULTIQA Freshwater Point Resort – Broadbeach, Gold Coast
Overlooking the tranquil river, and a short stroll from the Gold Coast's cosmopolitan Broadbeach, ULTIQA Freshwater Point Resort is a conveniently located oasis.
The stylish one, two and three-bedroom, well-appointed apartments all feature balconies with spectacular hinterland or water views. Only a short stroll to Star Casino, the Gold Coast Convention Centre, Broadbeach Mall and the beach front, this resort features an infinity pool, a children's wading pool and meets corporate needs with four fully-appointed, ultra-modern boutique conference rooms as well as onsite catering.
ULTIQA Beach Haven on Broadbeach – Gold Coast
Perfectly positioned on Broadbeach's iconic beachfront on the Gold Coast, the classic ULTIQA Beach Haven on Broadbeach delivers spectacular sun-soaked ocean views from within spacious two and three-bedroom self-contained apartments.
Here, families are spoilt for choice with an outdoor pool, a children's pool and an all-weather indoor pool with sauna and spa, plus two tennis courts, a barbecue area, games room, and direct beach access.
ULTIQA Air on Broadbeach – Gold Coast
Set atop the Oasis Shopping Centre, the architecturally-lauded high-rise features exceptionally appointed stunning one, two, three or four-bedroom fully self-contained apartments and sky homes and perfectly frames the picturesque Pacific Ocean through a multitude of vantage points.
ULTIQA Shearwater Resort – Kings Beach – Caloundra
A jewel in the crown of family holiday mecca Caloundra, is the ever-popular ULTIQA Shearwater Resort. A stone's throw to Kings Beach and set among a wide variety of restaurants, cafes and bars in the popular coastal locale, the spectacular resort is the perfect location for a Sunshine Coast getaway.
Featuring modern studio, one, two and three self-contained apartments with Pacific Ocean views, it is a home away from home for the family.
ULTIQA Little Collins – Melbourne CBD
Splendidly located in the stylish 'Paris end' of Melbourne's CBD, on the corner of Russell and Little Collins Streets, ULTIQA Little Collins delivers the ultimate stay within the bustling cultural city.
This fully self-contained boutique apartment hotel features stunning one, two, three-bedroom modern and architecturally designed loft-style apartments.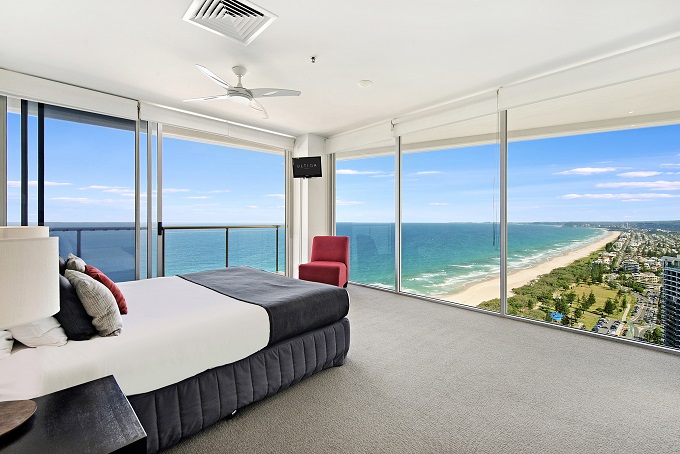 Tell us about any interesting history and recent changes…
We announced our first Victorian acquisition with the purchase of management rights to luxury boutique apartment hotel 140 Little Collins, in early August 2017.
In August 2017, the company underwent a total re-brand at each of its properties and business-wide to now be called ULTIQA Hotels & Resorts. This also sets up the company's intent as it diversifies and acquires new property interests; to better encompass the scope of the company from just resort-style, leisure properties.
The growth to six properties and over 100 staff and the successful trajectory of the company is due, in large part, to key factors such as consistent and profitable returns for owners and successful relationships with body corporates. Also achieved by working together in the best interests of each property, including modest expenditure and a commitment to upholding standards of accommodation.
In addition, ULTIQA is a cash buyer; non-reliant on finance for purchases and a boutique buyer, which can often be preferable to multi-nationals.
Also, key to our success is delivering to our customer base a highly popular, self-contained product that is highly desirable in the marketplace, particularly for families and corporates, located in popular and well-frequented destinations.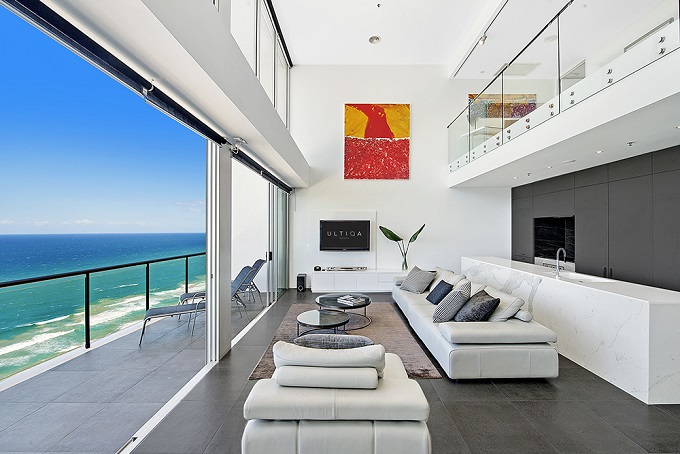 Tell me about your owners/managers… What is their story?
Mark Henry – CEO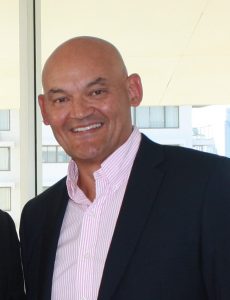 I have over 25 years' experience in managing sales, marketing operations and resort development at a regional, national and international level for both start-up and existing entities within the leisure and holiday ownership industry.
I have what is described as a motivational management style, with a record of building and retaining highly motivated staff and was recruited initially to head the sales and marketing divisions of the group.
Through the success achieved in improving sales and stabilising it at $30 million per annum, an offer to head up the group's expansion in Australia was made, which I was pleased to accept.
With a primary function of the design, development and implementation of the ULTIQA Group's strategic plan for the Asia Pacific region, I'm closely involved in both the day-to-day management of all facets of the company as well as developing business plans for the long-term future of the organisation.
Charmaine Richardson – group financial controller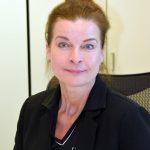 Charmaine has worked for ULTIQA Group for several years and in 2015 was promoted to the position of group financial controller, from her previous role of group accountant.
Charmaine is a certified practising accountant (CPA) and is also a J.P. (qualified) and prior to joining ULTIQA Group Australia, Charmaine was the finance manager for a hotel in South Africa for 13 years, which has contributed to her broad experience in the accommodation and leisure industry.
Sally Stessl – marketing manager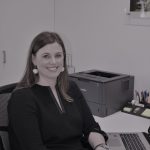 Sally is responsible for ULTIQA Hotels & Resorts' strategic marketing direction across its resort, corporate and customer divisions through implementation of innovative, tactical campaigns across social, traditional and online content-based marketing disciplines.
With over twelve years' experience in senior marketing and communications roles, Sally re-joined the company in 2016 after previously having worked for the group from 2012 to 2014.
Blair Noel – online and yield manager
Blair has over a decade of management rights/strata titled experience on the Gold Coast, starting out in software and business development and for the past six years, focused on online marketing, revenue management and yield control.
Commencing with the group in 2011 at a single property, Blair has grown with the group to now oversee the creation and control of revenue, stock, yielding, promotions, packaging and pricing to online travel agents (OTAs), wholesale partners, aggregators and internal promotions through various channel management software suites.
He is also tasked with ensuring that there is a fair and equitable split of revenue to all owners; while balancing occupancy rates, total revenue and average daily rate (ADR) and all related reporting.
In addition to this he manages the company's digital sales footprint: Google accounts (adwords and analytics) and other non-social, pay-per-click digital marketing plans, that are actioned to increase room rates, occupancy and awareness of the products.
Michael Murtagh – general manager ULTIQA Hotels & Resorts
Michael has a strong background in hospitality and tourism, with over 40 years working in various locations including Brisbane, Sydney, Melbourne, Whitsunday Islands, Ayers Rock, Darwin, Kakadu as well as international experience in the South Pacific region in Port Moresby and Fiji.
Michael is responsible for the oversight management of the ULTIQA Resorts division, as well as identifying new property opportunities and driving the expansion of ULTIQA Hotels & Resorts. Michael works with the resort managers and resorts management team to increase revenue, unit owner value proposition and to bring a renewed customer focus to the business.
Michael's experience with body corporate committees is vast, having served multiple times as a committee member in addition to his other roles as secretary. He has worked with strata for over 18 years and has considerable experience in handling investor relationships.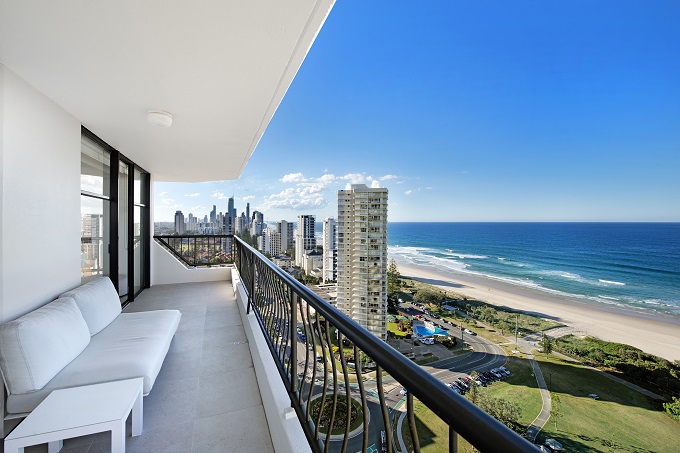 Tell us about the purchasing process of the management rights…
ULTIQA Hotels & Resorts has been looking to expand down the eastern seaboard of Australia with a focus on the two southern capitals, Sydney and Melbourne.
In the last 12 months, opportunities have been appraised and considered, with ULTIQA Little Collins the first to be actioned.
Key financial indicators as well as excellent locations need to be available for each site to be considered with the CBD location of Little Collins an example of these, and other factors striking the right cord.
Resort Brokers were engaged to assist in the deal, given the popularity of these locations, relying on their experience to move quickly to secure the opportunity.
Tell us about the motivation behind the group and its managers?
Success in our industry is primarily measured by the quality of staff and their customer focus.
ULTIQA Hotels & Resorts employ experienced, professional managers who understand the management rights business model and who are service oriented as we continue to drive the growth of the ULTIQA brand and our portfolio.
This also allows us to focus on the career growth of our own staff, highlighted by the appointment of our Little Collins manager who started his industry career with our group.
What has been the company's biggest achievement and learning curve so far?
With the growth of our group to six properties, we have developed a strong sales and marketing team to help the properties develop and benefit from the explosion of social media and third-party booking sites. Influencers that have a significant role in our industry today.
What advice can you give other resort managers or potential managers?
Never lose focus on your guests: a key pillar of success.
Develop and nurture your staff as they are the executors of your brand.
Technical ability can be taught but attitude is key when recruiting.
Encourage your staff to listen.
What do your managers enjoy most?
ULTIQA is run by a small but highly efficient team who, with direct access to the CEO, can be front-footed on decisions enabling speed and nimbleness.
The company fosters a team environment and information is readily shared and available among managers, creating transparency and ultimately ensuring issues are quickly resolved.
What do you do best and what is your point of difference?
Compared to other chains, we are all about individual customer service – we go the extra mile to accommodate new and repeat guest requests with individual, personalised service.
We are small enough to be flexible and accommodate specific needs; moreover, we deliver a home-away-from-home holiday experience that we feel is second-to-none.
What do you have to say about the MR industry in general?
Management rights has become the backbone of the accommodation industry. Despite the current influences from non-compliant letting businesses, management rights will continue to flourish as travellers enjoy a consistency of service and are able to trust in brands that are excelling in this area.