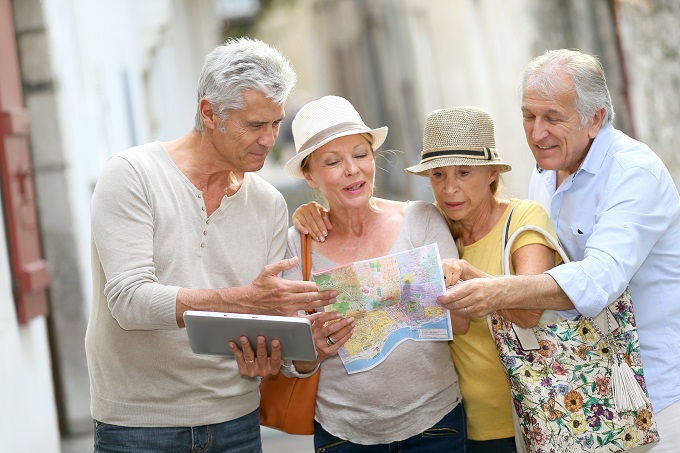 As temperatures in Europe drop, Expedia has publicised the multi-generational travel habits from Australia's top three European feeder markets, and the best ways for Aussie hoteliers to reach, convert and engage with these valuable travellers.
Europeans are increasingly booking holidays Down Under and German travellers lead this trend with a 20 percent YoY increase in demand, followed by the French at 10 percent growth while demand from Brits venturing to Australia's shores increased five percent YoY .
While it's no surprise Australia's major cities topped the list of destinations visited by these travellers, it's interesting to note that demand for destinations outside the major tourist areas experienced the steepest growth. Lesser known destinations, including Townsville, the Great Ocean Road, Regional North Queensland (such as Mackay and Daintree) and the Coral Coast all experienced 20-30 percent growth, supporting a separate Expedia research which found the majority of European travellers often opt for "off the beaten path" locations and/or recommendations from locals.
"We know Europeans are passionate about travel. British, French and German travellers injected $5.4 billion into the Australian economy for the 12 months ending March 20173 and our data shows they tend to take more trips and stay longer than other travellers. With the mercury dropping, many will be starting to think about where to have their next holiday – providing a timely opportunity for Australian hoteliers," Drew Bowering, senior director of market management at Expedia group said.
Although Europeans have been travelling to Australia for many years now, technological developments have led to distinct differences in the ways in which Europe's Generation Z (Age 18-23), Millennials (Age 24-35), Generation X (36-55) and Boomers (Age 55+) research, plan and book travel. Below are some highlights from the recent Expedia Media Solutions Research: European Multi-Generational Travel Trends report.
Other less prominent resources used for planning travel are travel review sites, meta search sites, airline and hotel sites in consecutive order. Interestingly, Boomers relied on OTAs more than any other resource (54 percent) when planning their last trip while about 20 percent of Boomers used a destination site. When it comes to booking trips, OTAs are the most popular platform – over half of Gen Z, Millennials and Gen X used an OTA to book their last trip2 . Specifically, Gen X and Boomers used OTAs significantly more than any other resource when booking travel. Search engines were second in choice with one-third of European travellers (30-40 percent) using them to book their travel online. Meta Search and Travel Review websites ranked third and fourth place with over 20 percent of German, French and British travellers booking their last trip using these resources.
European travellers prioritise holiday experiences over hotel deals and special offers. While they are price conscious, accommodation is still a significant portion of their budget. Price is more important for the younger generations with about 80 percent of Gen Z ranking budget as a primary factor in their research and booking. In contrast, just over 50 percent of Boomers cited budget as a primary consideration when planning their trips. Overall, 70 percent across all generations cited hotel deals as a top consideration for them, with Expedia data revealing that over half of its inbound demand to Australia was made on promotional offers.
Luckily for hoteliers, accommodation is the top category Europeans allocate budget towards. When booking their last trip, British and Germans allotted 30 percent of their total budgets for accommodation while the French budgeted just over 20 percent of their total spend for accommodation. There's no denying that budget is top of mind for European travellers, with the majority claiming to look for the best deals. However, when asked to prioritise how they choose a holiday, activities and experiences far outranked deals, special offers, and price. Looking at the different generations across all three markets, Boomers consistently took the longest trips, followed by Gen X, Gen Z and Millennials.
Despite taking the shortest trips and always looking for the best deals, German, French and British Millennials undertook the most travel across both business and leisure. They have a broad range of interests from enjoying cultural experiences to exploring the outdoors. About 70% of them are most likely to opt for "off the beaten path" locations or recommendations from locals.
When targeting Millennials, travel marketers can highlight local culture, experiences and cuisine, as well as offer discounts and deals. While offering access to attractions and tours may also help hoteliers attract younger travellers who are seeking adventure, hoteliers may find that baby boomers are more interested in value-added promotions – for example, stay four nights get one free or room upgrades.
Desktop/Laptop is still prominent in the purchase path for European travellers Multi-device ownership is becoming the norm. Travellers are constantly connected to their phone, computer and tablet all at the same time, and their purchasing habits are reflecting this. Gen Z use their smartphone more than other devices when they're looking for travel inspiration (63 percent) and during their trip (76 percent), followed closely by Millennials. However, across all generations, desktop/laptop is still the primary device used for travel inspiration, from researching where to travel to booking travels.
Expedia's data reveals that over half of all our transactions have touched more than one device prior to booking . Although younger generations are online and mobile, computers are still prevalent for all travellers. In order to engage travellers successfully, hoteliers should look to create a multi-screen strategy with relevant content for how and at what stage people are using various devices.