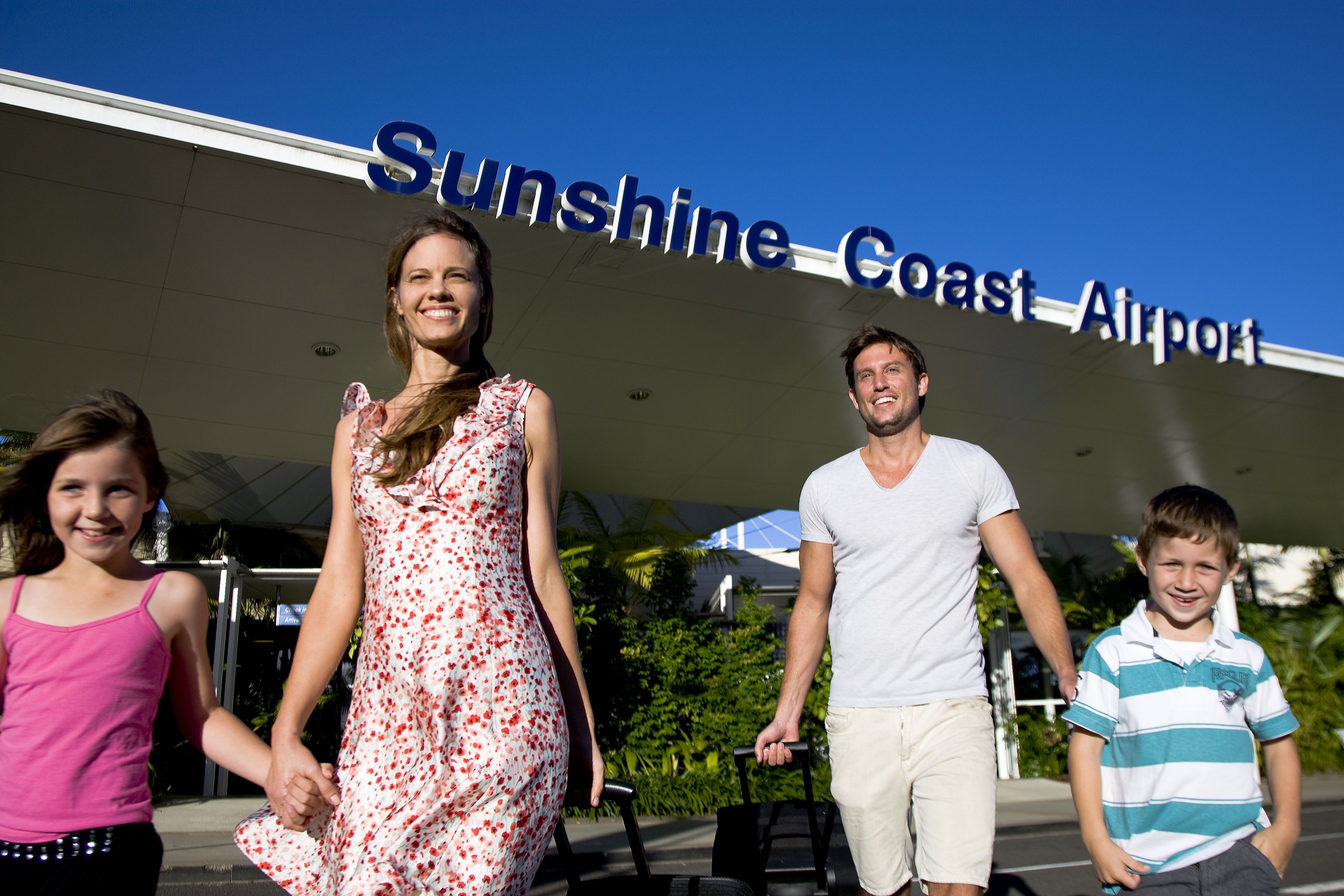 Sunshine Coast Airport's tremendous success, progress and achievements over the past year has seen it named the Asia-Pacific Small Airport of the Year in the CAPA Asia Pacific Aviation Awards for Excellence announced at a ceremony held in Singapore.
Sunshine Coast Airport was recognised in the category for airports with fewer than 10 million passengers for performance and strong industry leadership during the last 12 months.
Mayor Mark Jamieson said the acknowledgement by independent international aviation industry experts was very high praise for Sunshine Coast Airport.
"This achievement further demonstrates the regard in which Sunshine Coast Airport is held throughout the Asia-Pacific region," Mr Jamieson said

"After receiving the Routes Asia 2017 Marketing Award in March, an award like this strengthens our airport's international reputation as a leader in the aviation field and adds to the momentum of our airport expansion plans."
The award was accepted by Sunshine Coast Airport general manager Peter Pallot at a ceremony attended by airport and airline representatives from across Asia.
Welcoming the announcement, Mr Pallot said the award was an incredible accomplishment and one he and the team were very proud of.
"Less than 12 months ago we hit the one million passenger mark in a year for the first time in our history, and now we have been recognised as the best in a category with airports up to 10 times our size," Mr Pallot said

"This is a fantastic achievement resulting from the hard work of our small and dedicated team.

"We have worked hard to build strong and valued relationships with our airline and tourism industry partners to provide services that work for our community and ensure the success of our airport and our region.

"To receive the 2017 CAPA Asia Pacific Small Airport of the Year award is an incredible honour.

"We thank all the partners and stakeholders that have supported us and made this achievement possible."