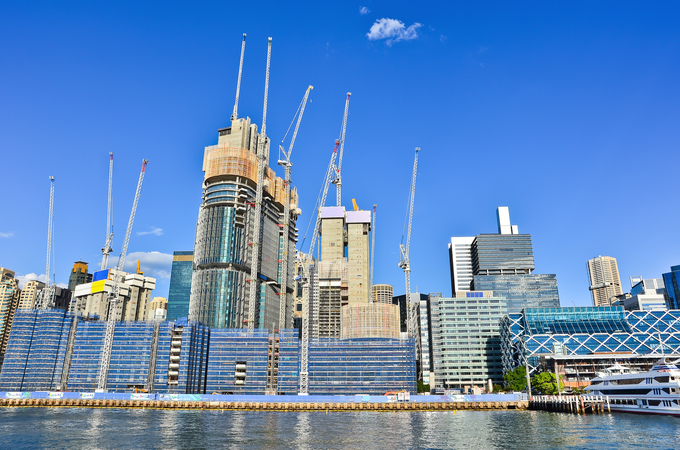 Crown Group is extremely bullish on the potential of the luxury apartment market in Sydney.
With substantial government investment spurring rapid residential and commercial growth, Sydney is looking like a solid investment choice for luxury apartments.
 "Real estate investment in Sydney will remain appealing through 2018, especially in the luxury apartment space," said Crown Group Global head of sales & marketing Julian Sedgwick.

"High quality apartments in desirable locations are increasing in value at a steady rate, backed by strong investment in infrastructure throughout the city. It's an ideal time to look at Sydney as an investment opportunity."
Sydney has experienced an immense boom in apartment building construction over the last few years. Much of this growth is due to the desire to create more housing opportunities, and as a result, many of the new apartment developments are tailored towards first home buyers. As the Sydney market expands, luxury apartments become even more unique, offering a combination of high-end design and amenities that stand head and shoulders above other developments.
Moreover, luxury developments are typically located in Sydney's most desirable and fastest-growing suburbs. As the city's population continues to increase, and securing property in these areas becomes more difficult, owning an apartment in the new CBD or Waterloo will add value to the investment.
Consider that, in 2010, an average unit in Waterloo sold for under $550,000, according to Realestate.com.au. Today, that average value is $833,500 – a significant increase and a trend that is set to continue as more buyers compete for quality properties.
For those looking to invest in unique, high-end luxury apartments in prime up-and-coming locations, Crown Group offers prospective buyers two distinct options:
Waterfall by Crown Group – Waterloo
V by Crown Group – Parramatta
Designed by award-winning Sydney-based architects SJB, Waterfall by Crown Group offers 331 residences with three seven-storey buildings and an iconic 20-storey tower overlooking lush, tropical landscaping and a beautiful water garden. The project's namesake and focal point is a splendid seven-storey waterfall that is set to become Australia's tallest man-made waterfall. Additional large-scale public art by Mika Utzon Popov, grandson of Sydney Opera House architect Jørn Utzon, is integrated into the design.
A collection of elegant living spaces includes studios, one, two and three-bedroom apartments and, at the higher scale, courtyard apartments and double-storey upper penthouses. The interiors offer fresh, natural modern luxury, utilizing stone, timber and subtle hues.
Residents' amenities will include an Infinity rooftop pool with a sky garden and terrace, a recreational deck, a secluded bamboo-covered walkway, state-of-the-art cantilevered gym, a rooftop garden, a rooftop cinema, function room with a catering kitchen and music room with grand piano.
Waterfall by Crown Group is conveniently located in Sydney's Green Square, in the heart of Waterloo. An up-and-coming area, Waterloo is in the midst of a transportation hub offering easy car, bike, rail and bus access to Sydney CBD and beyond. Moreover, Waterfall is just minutes from Sydney Airport.
The construction of Waterfall by Crown Group is scheduled for completion in 2020.