Adina Apartment Hotel Melbourne has completed its new look after a full refurbishment, with 11 new penthouse apartments, a revamped rooftop-view pool and entertaining terrace, and new décor in all of its 155 apartments.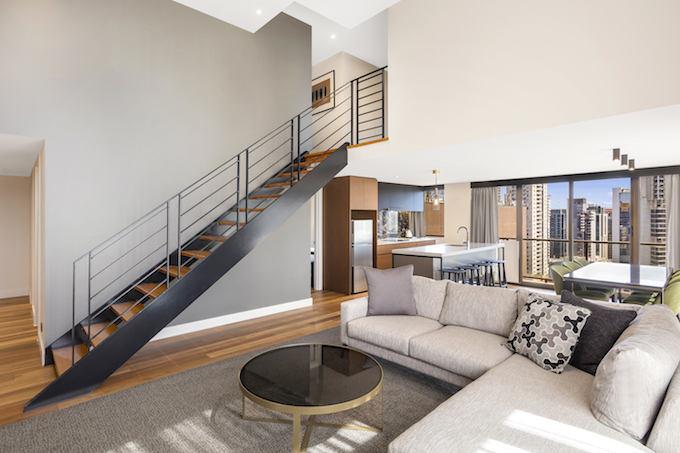 The hotel has adopted a modern international style throughout, setting the tone in its lobby with a new fireplace, ebony timbers, velvet upholstery and a black and gold reception desk.
TFE Hotels CEO Rachel Argaman said: "Adina Apartment Hotel Melbourne has always held great appeal thanks to its superb location, spacious rooms and excellent service. Now I can confidently say the hotel also boasts some of the best interiors in the market; something that gives travellers an extra reason to choose it as their other address for their next Melbourne stay.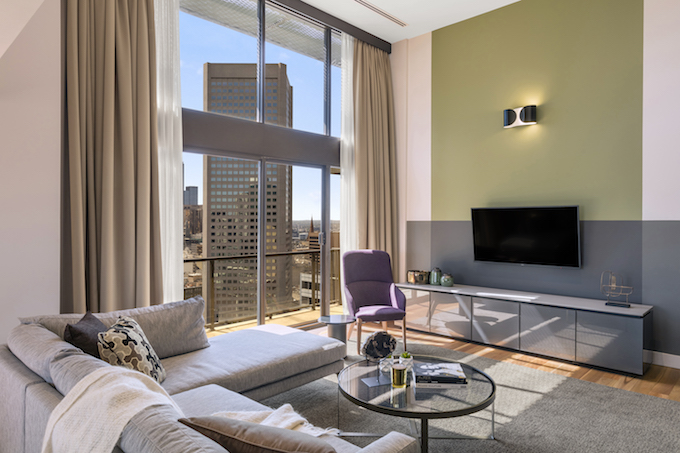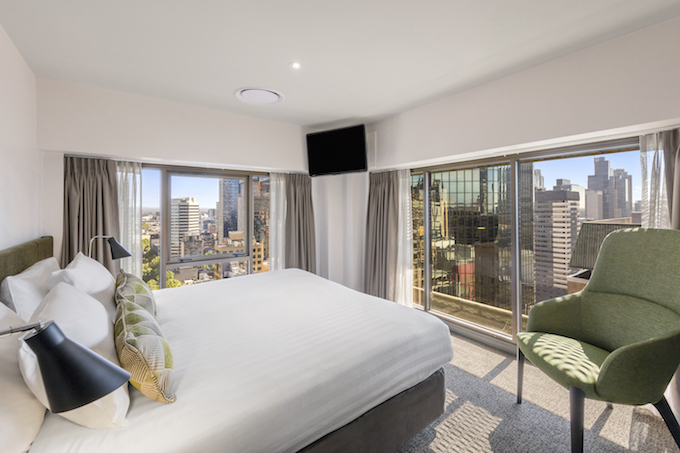 "The idea was to transform the hotel into a space you could imagine in any cosmopolitan city in the world, whether it be New York, London or Paris. I'm happy to say we have excelled, creating a sense of modern luxury that flows right through from the lobby to the rooftop. The fact Melbourne's laneways, best restaurants, cafes and theatres sit just outside the front door now feels like an added bonus."
The new look Adina Apartment Hotel Melbourne is the start of TFE Hotels' continued expansion into the Melbourne market, with four hotels in the pipeline, each of which will also have a focus on design.