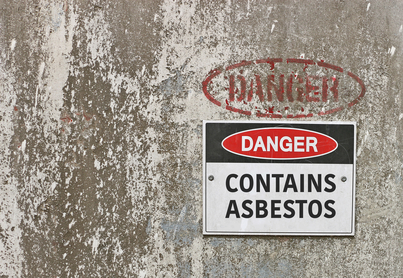 Although asbestos was banned in commercial and non-residential properties in the 1980s, asbestos-containing materials (ACMs) were used in multiple locations prior to 31 December 2003. Are you safe?
This requires strict regulations for asbestos management in accordance with the Work Health and Safety Act 2011, the Work Health and Safety Regulations 2017 (WH&S) and the Asbestos Codes of Practice.  However, compliance has sometimes proven challenging for this sector.
If undisturbed, well maintained, and in stable, sealed and good condition, asbestos and ACMs are unlikely to pose health risks. However, risks occur when ACMs are disturbed during maintenance, refurbishment or demolition when microscopic fibres are released and can be inhaled when ACMs are damaged, broken, cut, drilled, sawn, sanded, scraped, water-blasted or if disturbed when using tools – particularly power tools which release a high concentration of fibres.
To address the need for improved, safer management of asbestos and ACM in commercial and non-residential property settings, the national Asbestos Awareness Campaign has developed a free, user-friendly asbestos management resource package to help improve regulatory compliance across the sector.
John Batty, managing consultant, occupational hygiene and hazardous materials management specialist for Prensa welcomed the announcement.
"While there are strict requirements for the management, control and removal of asbestos or ACM, one of the dominant challenges affecting compliance has been the absence of user-friendly resources for people unfamiliar with technical information, with some finding the regulations rather extensive and complex to follow and implement," he said.

"Over the years we've seen a number of incidences where the containment, control and removal of ACM's in commercial properties has been mismanaged with the health of workers and bystanders unnecessarily put at risk. 

"In commercial and non-residential properties where asbestos has been identified by a competent person (such as an occupational hygienist or a licenced asbestos assessor) areas must be itemised in an Asbestos Register and should be removed (where practical) by licensed asbestos removalists or encapsulated and labelled prior to conducting work.

"While property owners and managers are duty bound to develop an Asbestos Register that itemises all known or suspected ACMs, one of the challenges has been a lack of understanding of regulatory requirements, safe work procedures and the inability to identify the many and various types of asbestos and ACM and its potential locations.

"The free Handbook and resource package will be a welcome source providing essential information to assist this sector ensuring ACMs or suspected ACMs are itemised in an Asbestos Register and managed according to regulations," he said.