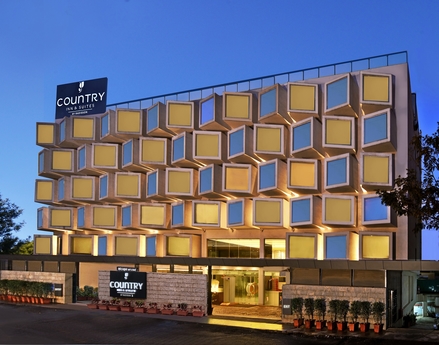 Country Inns & Suites By Carlson has announced a change of name. 
It will now be called 'Country Inn & Suites by Radisson'.
This strategic name change will allow the brand and the individual hotels to leverage the global recognition and strength of the Radisson® brand. Country Inn & Suites by Radisson is a part of Carlson Rezidor Hotel Group, which also includes Quorvus Collection, Radisson Blu, Radisson, Radisson RED, Park Plaza and Park Inn by Radisson.
The consumer-facing changes will be made in stages throughout the first half of 2018. Changes will include a new visual identity, updated logo and refreshed marketing and hotel collateral.
"We are delighted that our Country Inn & Suites brand will be taking on a new name to leverage on the strength of the Radisson brand, drive awareness and increase marketing efficiency" said Katerina Giannouka, President, Asia Pacific, Carlson Rezidor Hotel Group.

"Our Country Inn & Suites hotels deliver modern country warmth, and heartfelt experiences, through inviting design, products and services, and creating memorable moments for our guests."

"Country Inn & Suites is a market leader in the mid-scale segment in India. Identification with our core brand Radisson will lend further strength to its brand identity and appeal to investors and promoters in the promising, fast growing mid-scale segment," added Raj Rana, chief executive officer, South Asia, Carlson Rezidor Hotel Group.