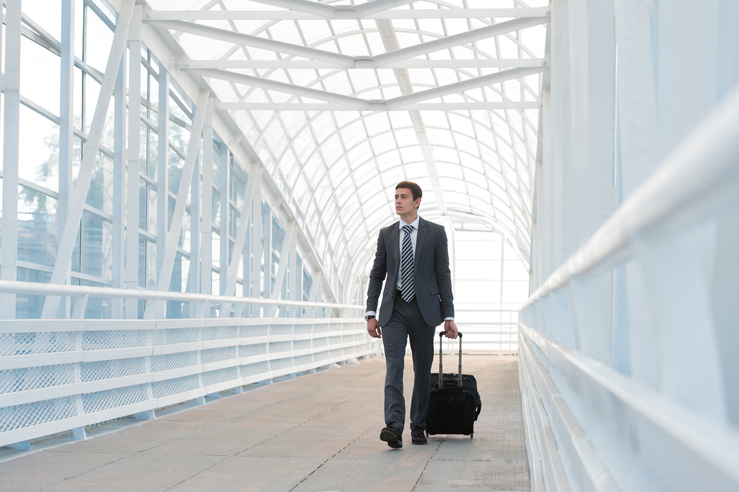 From 'bleisure' travel, to the evolving use of technology, to policy planning and smarter spending, the experienced Goldman Travel Corporation team has put together its key predictions for the corporate travel sector in 2018.
Bleisure is booming. The line between business and leisure travel continues to blur, with employees increasingly opting to wind down post-business trip with a weekend of leisure in a nearby destination. Over-crowding in major tourist hotspots will spur frequent corporate travellers to avoid over-populated picks in favour of authentic local destinations and experiences – switching up the corporate travel norm.
 "Seeking out enticing destinations for business travel is a useful tool in the recruitment and retention of professional staff, especially those who have long been regular business travellers. In a competitive recruitment market, employers should leverage their travel programs to attract new talent by considering adding destinations and diverse accommodation options which facilitate meaningful experiences pre- and post-business, whether it's a great golf course, immersive culinary activities, or a desert safari in Dubai," said David Goldman, joint managing director of Goldman Group.
Talking tech is becoming a universal language and there's no denying mobile apps have quickly become the norm for corporate travellers. Investing in robust technology platforms to help employees manage their timetables, travel spend, expenses and more whilst travelling makes solid business sense.
 "We expect to see more companies, especially large multi-nationals, using and analysing big data to inform their travel planning, including budgeting, as well as more emphasis on mobile expense management. Managing expenses is a top priority for companies looking to minimise complicated admin for their on-the-road employees," explains Goldman.
Spreadsheets simply won't do any more. Frequent business travellers want – and deserve – access to mobile technology with the capability to capture receipts and track expenditure. Those approving travel spend back at head office need to be able to seamlessly review reports to facilitate rapid processing and reimbursement of expenses.
Another area where technology use is exploding in the corporate travel arena is in both transport and accommodation, by way of sharing platforms such as Uber. Cost-savvy companies are increasingly booking Uber, which is easily trackable both in terms of geography and spend, is a simple solution available in many countries, simplifying the tiresome issue of transport whilst on business – all while saving money.
With complex geopolitics and global terrorism exposing more travellers to potentially risky environments, safety and security concerns are paramount, and protecting employees is the new global travel imperative. From deteriorating diplomatic relations between countries such as Russia and the US, to escalating tensions with Korea, to tightening visa regulations and in-flight laptop bans, employers have a lot more to consider than just booking flights and hotels for their frequent travellers. Goldman advises companies to undertake formal risk training for business travellers and those coordinating their trips.
"It's critical that the departments managing corporate travel, or their outsourcing partners, stay connected to the latest geopolitical developments and terrorist alerts which could affect their employees and implement a detailed travel risk management policy" explains Goldman. "Having a formal policy in place helps communicate key factors such as the way the company will communicate any alerts, how and where business travellers can seek assistance during any unforeseen crisis, and tips for travellers to stay safe when on the road."