Hilton Brisbane celebrates after a night of great success at the annual Hilton Australasia Food and Beverage Masters 2018 with three team members receiving awards at the prestigious event.
The annual internal event aims to present meaningful opportunities, a key part of Hilton's mission statement, for team members to develop and discover their talents within the food and beverage realms of wine knowledge, culinary, barista and bar
Thirty-seven finalists from Hilton properties across Australasia congregated at Hilton Brisbane for the event. As finalists in their respective categories, each team member was given the opportunity to showcase their unique skill set after being put through their paces by a panel of judges.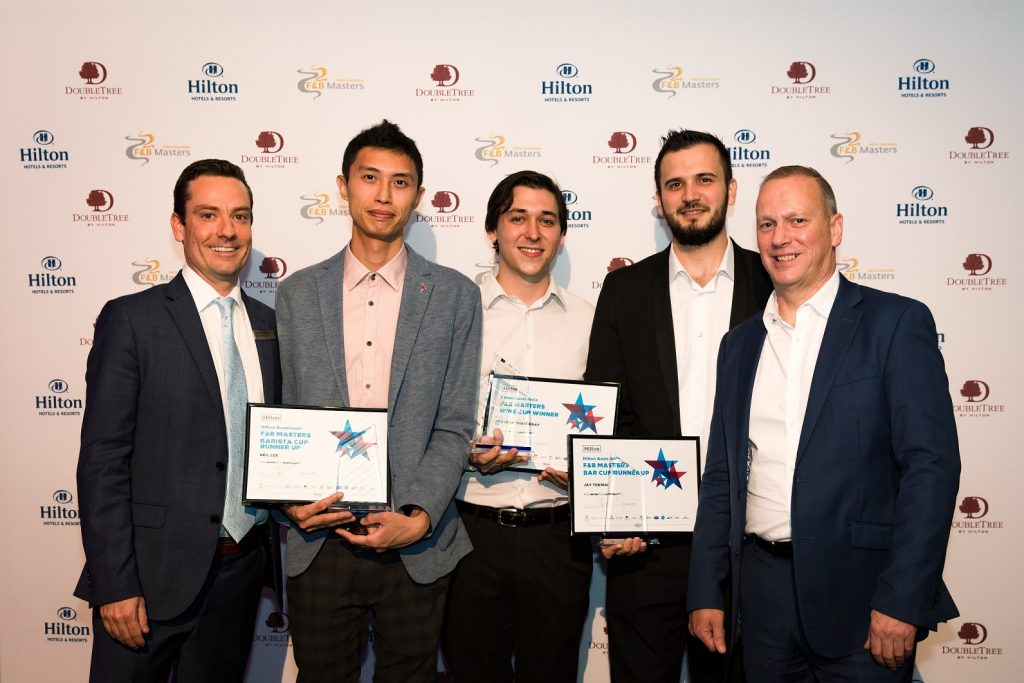 These were made up of experts and industry leaders from each category, included renowned Stokehouse executive chef, Richard Ousby and chef and Electrolux ambassador Sean Connolly as part of the Culinary Cup judging panel. After two days of judging, the event cumulated last night with an exquisite cocktail event held in the Queens Ballroom at Hilton Brisbane, where first and second place getters were announced and celebrated.
Hilton Brisbane food and beverage attendant, Patrick Thackeray took out the prestigious Wine Cup category with bartender Jay Tuncer and barista Neil Lee taking out second place in the Bar and Barista Cups respectively.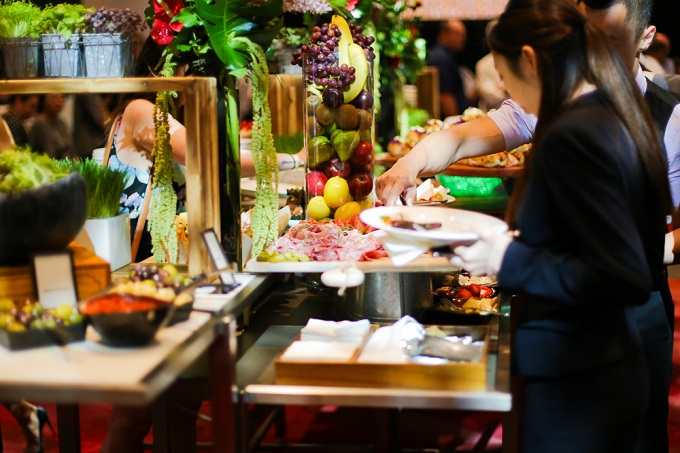 Wine Cup Winner and Hilton Brisbane team member Patrick Thackeray has spent the past few years of his career talking to wine makers, learning how wine is produced and essentially developing his own tasting note.
Patrick's developed expertise on wine allows him to transfer his knowledge to his role at Hilton Brisbane to provide an exceptional dining experience for guests.
"My favourite thing about working at Hilton Brisbane is being able to confidently help people with their wine choices and you need to have a passion for wine and know your product to do that successfully," said Patrick.
Hilton Brisbane's entrant in the Barista Cup and overall Runner Up Neil Lee has worked as a pastry chef and barista around the world, including in Hong Kong and London.
"I will use my skills as a pastry chef to infuse the coffee with special ingredients such as citrus, chocolate and hazelnut," said Neil.