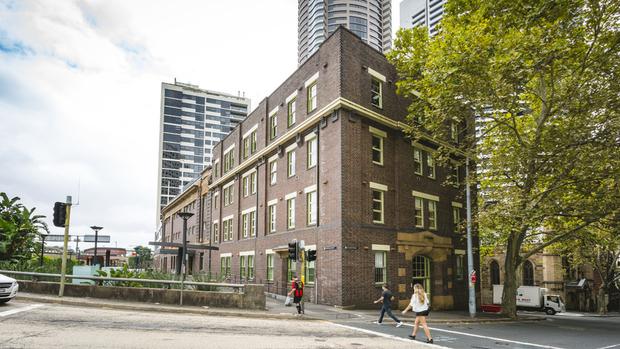 The 99-year lease of a freestanding heritage-listed commercial property in The Rocks has sold for $7.5 million.
The property was built in 1921 to house the Resumed Properties Department, which played a major part in reshaping The Rocks and Millers Point. The four-storey office building is listed on the State Heritage Register and has heritage protections in place, including a Conservation Management Plan endorsed by the Heritage Council of NSW.
CEO of Property NSW, Brett Newman, said the $7.5 million lease sale would help fund improvements to key public domain areas along the Sydney Harbour foreshore while also ensuring the property remained in Government hands.
"The proceeds from this successful transaction will contribute to the preservation and enhancement of the State's key public domain areas in The Rocks and Darling Harbour," he said.

"This includes plans for the renewal of Pyrmont Bridge, the Campbells Cove upgrade and the replacement of ageing ferry wharves at Cockle Bay."
Proceeds from the divestment of some select government-owned assets in The Rocks will also be invested into the Restart NSW fund, with at least $200 million reserved for the Circular Quay ferry wharf upgrade.
BRE's Mitch Noonan and Harry George acted exclusively on behalf of Property NSW. Mitch Noonan commented that despite the property being offered to market vacant, the company dealt with a significant volume of interest from typically passive investors.
"This tells us investors are starved for opportunities in the Sydney CBD and are backing the strong office leasing fundamentals to generate higher returns," he said.

"Freestanding buildings in premium CBD locations are rarely offered to the market, with this property one of only four freestanding assets with an NLA less than 1,000sqm listed over the last 12 months. The scarcity of the asset coupled with its heritage character definitely drove interest in the property."
The building is erected on a 276sqm site and provides a commercial office NLA of 908sqm over four-storeys. It is in a pivotal part of the Sydney CBD, on the corner of Cumberland Street, Grosvenor Street and Gloucester Street and will benefit from significant infrastructure upgrades over the next few years including the $2.1 billion light rail project.