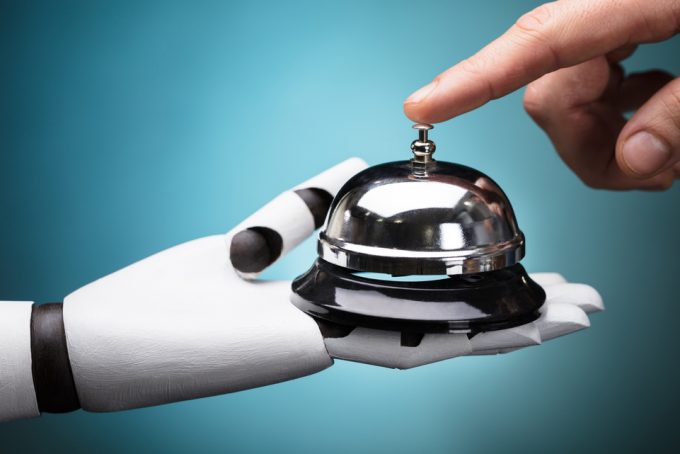 In exciting news for the accommodation industry, Angie Hospitality is set to introduce the 24-hour interactive guest room assistant – Angie – to the Australian market.
Angie, a voice-activated device purpose-built for the hotel environment, will be appearing at the NoVacancy Accommodation Business Expo in July.
Specifically developed with hotel guests and staff in mind and designed to solve multiple challenges that the hotel industry faces, Angie offers customers a radical solution to in-room services and a wealth of proficiencies for proprietors.
Offering a multitude of benefits, Angie can order room service, make reservations, control room temperature and lighting, and connect devices to secure and customisable Wi-Fi. The high-resolution touchscreen can serve as interactive in-room digital signage and can alert business guests of upcoming meetings and events, as well as encourage guests to use onsite amenities.
One of the many products and services to be showcased at the upcoming NoVacancy expo, Angie has the potential to make a significant impact on guest experiences and hotel operations.