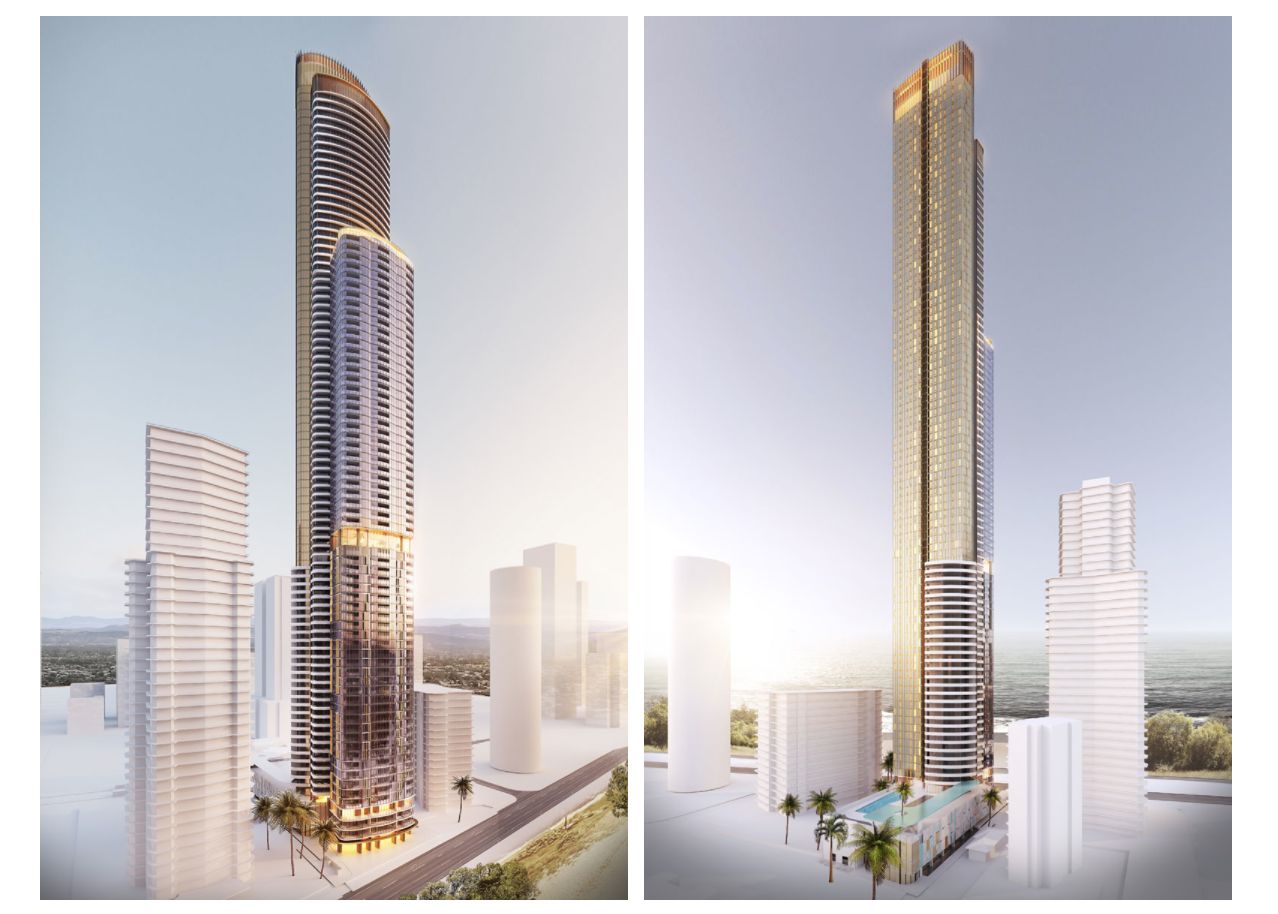 News
Massive new developments to hit Surfers Paradise
Meriton Suites and Yuhu Group Australia have each announced the construction of colossal multi-million-dollar projects in the Gold Coast, to open over the next few years. 
Set to open in 2019, Meriton Suites Surfers Paradise will be a beachfront five-star apartment hotel on the The Esplanade in the iconic Gold Coast strip. Meriton announced: "This brand-new designer-inspired building, towering over the iconic sandy beaches on the Gold Coast, will become a new skyline landmark in what is Australia's premier leisure destination.
"The suites will be positioned from levels 3 to 30, and given the absolute beachfront location, most of the 280 suites will boast unobstructed views of the beach and Pacific Ocean from large studio, one, two and three bedroom suites."
In a project update, Yuhu Group Australia confirmed its association with the planned purchase of a large Gold Coast development project from Wanda Australia Real Estate Investment. Jewel Residences at Surfers Paradise will embody a combination of exclusive private residences, five-star hotels, restaurants and boutique retail components, according to Yuhu. 
Sale still subject to the approval of Wanda shareholders, Yuhu Group CEO Nick Tobin noted: "This level of investment would obviously represent a major vote of confidence in the local economy".