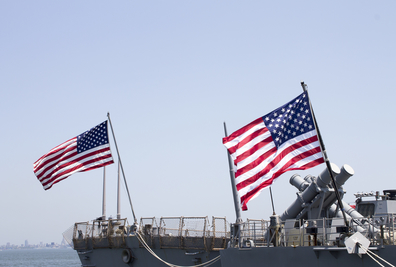 The Australian Hotels Association (WA) welcomes today's announcement that WA premier Mark McGowan will later this month meet with the US Secretary of the Navy in Washington.
He will be discussing Western Australia as a suitable location for additional future ship visits by the US Navy.
AHA(WA) CEO Bradley Woods said visits by US Navy aircraft carriers and associated carrier group vessels have proven to provide a substantial boost to the state's hotel and hospitality industry.
"When US Navy personnel take advantage of shore leave it injects vital revenue into Western Australia's accommodation properties, restaurants, bars and pubs," Mr Woods said.

"Previous US carrier group visits have injected approximately $8 million into the local economy, with sailors spending their hard-earned cash while vessels also stock up on provisions using local suppliers.

"US Navy tourists also go on to become great advocates for WA, having experienced the lifestyle and outstanding hospitality we offer.

"The McGowan Government is demonstrating a willingness to hunt down new tourism visitation opportunities in an effort to expand the Western Australian economy and create jobs.

"The over fifty thousand workers who rely on a healthy and viable hotel and hospitality industry depend on new opportunities being explored and secured so it is very encouraging to see the Premier taking initiatives such as meeting with the US Secretary of the Navy."