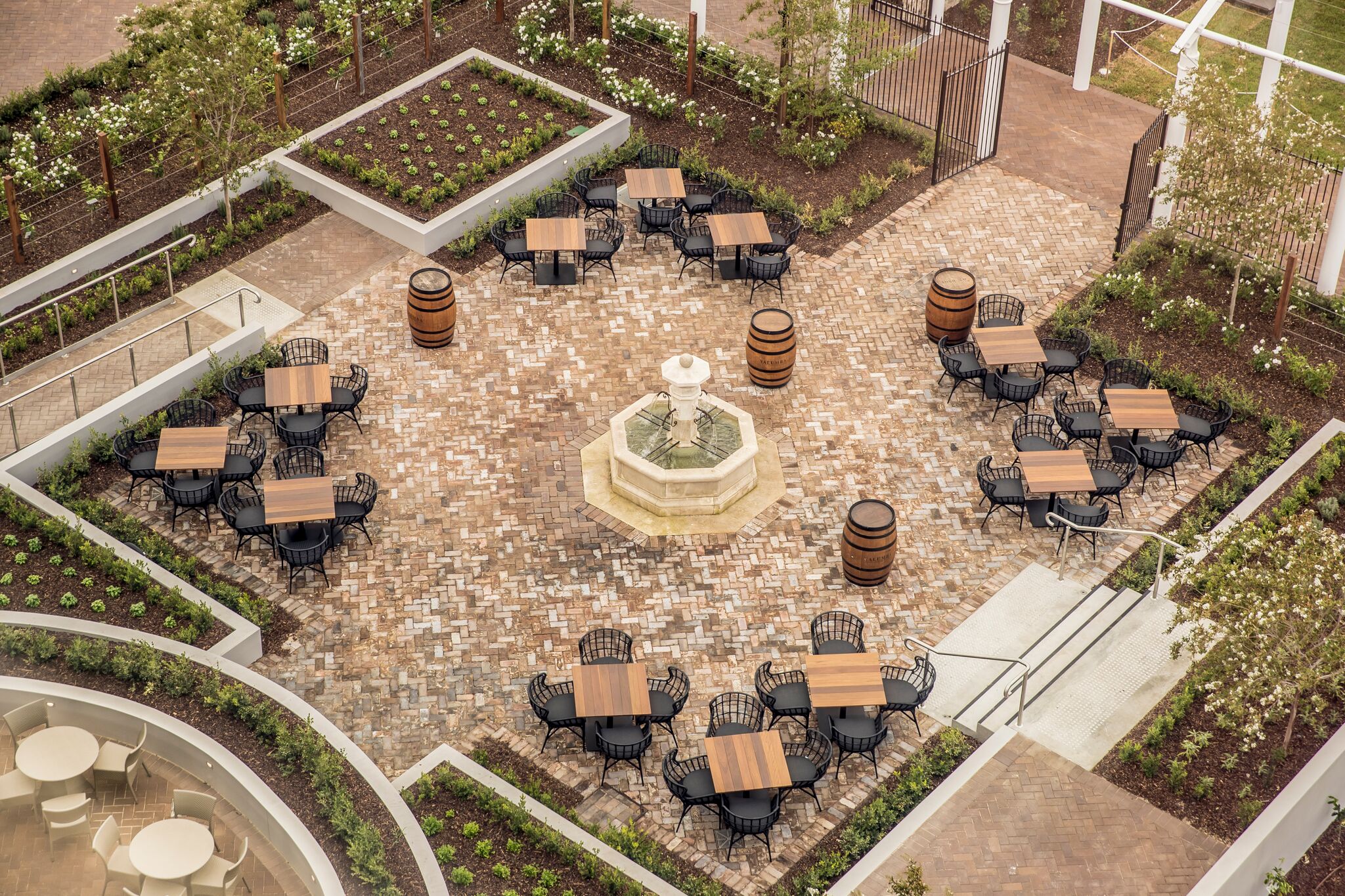 Boutique 5-star hotel The William Inglis Hotel, MGallery by Sofitel held its launch event last week, treating 100 VIP guests and media to luxury accommodation.
Developed by thoroughbred horse sales company William Inglis & Son Ltd, the hotel is part of a $140 million precinct called Riverside Stables and is the first MGallery by Sofitel to open in Western Sydney. Guests were driven by executive transfers to the hotel in the early afternoon of Wednesday January 31, and led on a private tour of the expansive grounds.
Following the last light of sunset and a welcome speech from Inglis MD Mark Webster, guests were led down the eight levels to the beautiful Big Barn nestled amongst the Riverside Stables garden for a rustic, long-table dinner. Within the barns quintessential rural ambience, horse stables and 150-year old design, guests were served a signature paddock-to-plate menu of local lamb two-ways with pumpkin, heirloom carrots and mint jus, and grilled Atlantic salmon. After the main course, the evening was concluded in the elegant, old-fashioned whiskey bar 1867 Lounge for local cheeses, petits fours and a tasting of rare whiskies and boutique wines.
Guests were then able to end their night in one of the hotel's 144 luxury rooms, each with its own unique theme and link to a champion racehorse to celebrate Inglis' racing and thoroughbred history, where they could relax before bed in their personalised bath robe. The next morning a robust breakfast of local, seasonal ingredients was served up in all-day dining restaurant The Newmarket Room before guests left the rural oasis and returned to the bustle of Sydney.
The William Inglis Hotel, MGallery by Sofitel is situated on Governor Macquarie Drive, just 25 minutes from Sydney International Airport, 30km from Sydney CBD. Celebrating racing history and the thoroughbred industry, it is a boutique equine themed hotel.