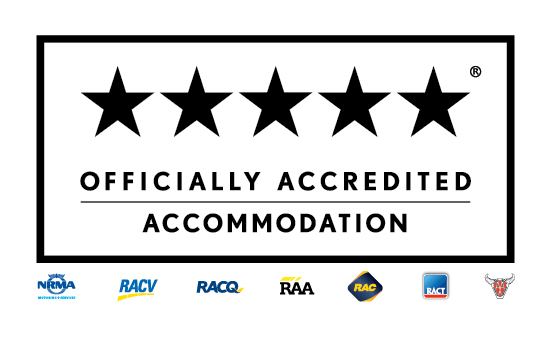 Two years after star ratings were ditched and then reinstated, accom operators say the system is plagued by false claims and a lack of compliance.
Star Ratings Australia was disbanded in 2017 as online reviews began to take precedence for consumers – but was restored within weeks under the management of the non-profit Australian Tourism Industry Council following pressure from industry bodies.
According to some operators, those ratings are so badly policed that disreputable accommodation hosts are falsely advertising star ratings or maintaining rating advertising despite having lost their accreditation.
Andrew Wall of the Apollo Motel in Parkes told AccomNews: "A number of other motels in Parkes are illegally using and displaying star ratings when they are not in the program. 
"Both my wife and I have approached Star Ratings Australia about this issue asking for them to take action.
"We have been raising this issue with them for more than 12 months and still no action! 
"There is a massive problem with the stars. I don't understand why all members who are paying for their licences aren't up in arms of the pathetic lack of action by the Australian Tourism Industry Council (ATIC)." 
Chris Fozard, operations manager for the Budget Motel Chain, said star ratings had "been a problem for a number of years".
"The stickers they give out should have the year, prominently displayed, that the property was awarded their star rating which would give travellers a clearer idea of when the property actually was last assessed," he said.
"One of the most disappointing things for property owners who are doing the right thing when it comes to the star rating system is the property owners who are still advertising their 'star rating' without being a paid-up member of ATIC.
"Often, I've found, property owners aren't even aware that they should be paying an annual fee to display their star rating, they've just inherited them from previous owners. 
"They may not even be aware how the scheme works, or could possibly be a bit apathetic towards the whole thing and don't really care once they've got the stars."
ATIC general manager Erin McLeod has defended the organisation's management of Star Ratings Australia, saying reports about the misuse of the star rating trademark are all followed up according to ATIC compliance standards.
"There is a process that is undertaken, which has been advised by our legal representation as the best way to resolve misuse of the trademarks," she said.
"This does begin with general advice to the business who may, or may not, know that they are breaching trademark rights by using the star ratings logo.
"Further instruction is made to remove the use of the trademark, and dependent on where the trademark is in use, a time frame provided.
"If businesses continue to use the trademark whilst not licenced to do so, then we will follow this through the appropriate court system."
While businesses are revisited on a three-yearly basis for assessment, McLeod says there are exceptions if issues are suspected or material changes are made to properties.
"If renovations or refurbishments have been undertaken, we will conduct an 'out of cycle review'. Furthermore, if there are multiple complaints regarding a specific business we will also conduct an 'out of cycle review'."
While some industry players are questioning how the program is run, others are questioning its relevance in today's review-driven market.
Ross Given of Camden Motor Inn told AccomNews: "I haven't paid star ratings much attention at all since the rating organisation closed. We rely solely on reviews and try to hover around or above 8.5 across the board. Guests seem to rely on review scores."
Another industry insider said: "I would not have had anyone ask about star ratings for years. I have been here 16 years.
"They probably were important back in the days of RACQ. I don't think anyone is rated anymore in small operations. Large hotels or chains are probably different…"
Despite the criticisms, Erin McLeod says ATIC has no plans to discontinue the program.
"We believe this is a valuable asset to our industry which is why we continue to invest into the IT systems that underpins the assessment process and into the promotion and marketing of the trademarks," she said.