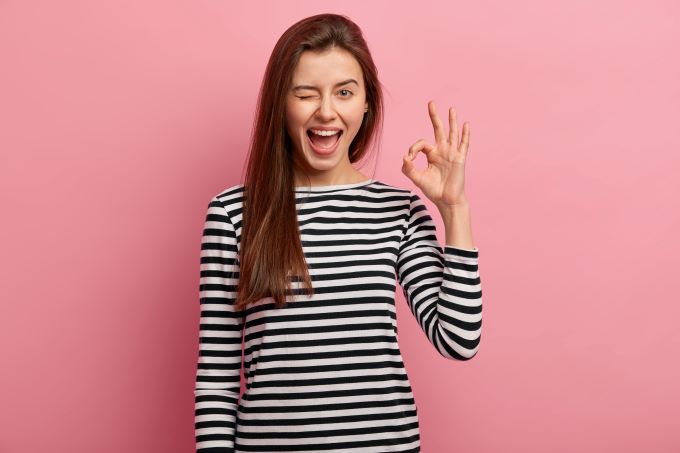 As a hospitality industry trainer, I'm always looking to read articles and interviews with experts in the field of consumer research, which is how I first discovered the topic of "Choice Overload," a term first coined by Sheena Lyengar, Pd.D. 
I have enjoyed watching her Ted Talks, listening to her interviews and reading the research she is doing. By the way she is truly an amazing person too, having overcome the loss of her sight as an adult to continue her career as a college professor at Columbia's Business School, conference speaker and consultant.
Dr. Lyengar actually has two Ted Talks on 'choice overload', but I especially enjoy the first one in which she discusses the project she did as a graduate student at Stanford University known as 'The Jam Study'.
Sheena and her team of researchers went to an upscale, urban market. First, they put up a tasting table featuring 24 jars of jam; the next time they put out 6. In the end they found out that when 24 types of jam were offered, slightly more consumers stopped for a taste, but only 3 percent added one to their shopping cart.  However, when presented with 6 options, 30 percent of consumers bought a jar of jam. Over the years she has replicated this type of study in many consumer marketing projects and the results come out similarly.
Perhaps as a consumer, you can also relate to this concept? I know I certainly can! 
Seems like every time I go to purchase even the most basic items these days I'm presented with too many choices. 
Take for example toothpaste. When I was a kid growing up we had only a few brands to sort through; Colgate, Crest and eventually Close Up and Aim.  Now when one goes to the local pharmacy there's an entire aisle dedicated to toothpaste! Even if you are loyal to a brand like Crest, you'll have to pick from at least a dozen different versions.
How does this issue manifest itself in the lodging business? Just think about what today's reservations prospects go through prior to calling our 800 numbers or hitting that "contact us" button at our websites.  First, they start out at a search on Google or Bing, then the visit meta-search sites like Kayak or Trivago, perhaps then they stop by Expedia or Booking.com, and then they finally end up at our website. Have you visited your own website recently with the mindset of a first-time visitor? How many accommodation types and packages are found there?
Faced with an overwhelming number of choices, in the end many prospects do the old-fashioned thing and pick up the phone or send an email inquiry.
This is especially true in the resort sector of lodging where guests tend to be more emotionally invested in their decision.  
So what is it that today's reservations agents can do to secure more bookings and covert web-surfing prospects into confirmed reservations?  One major opportunity is to recommend, suggest and endorse the rooms, suites or packages, and alternative accommodations being offered.
When conducting Kennedy Training Network's on-site sales workshops, I always make it a point to advocate for staff to recommend, suggest and endorse the lodging options they are offering. Oftentimes participants push back a bit on this concept with comments  such as "Doug, I'm not comfortable doing that because opinions are subjective. Everyone has their own tastes.We don't want to disappoint them."
These are all valid points, which is why at KTN we always advocate for offering recommendations based on their needs vs. simply on our own opinion. 
Before you recommend, suggest or endorse, be sure you are listening actively to what the caller says they are looking for and then also ask questions to unmask their true desires and preferences.
Here are some examples:
Are you looking for something more upscale or traditional?
Which is more important to you? (View or location? High floor or bed type?)
To you have a price range you are looking to stay within?
Are you looking to be close to the (beach, ski mountain, main theme pool, etc…) or wanting a more remote and private option?
Then you can preface your recommendation or suggestion with "Since you mentioned…" or "If you're looking for…" Here are some generic examples for various types of lodging companies:
Example: Hotel
"Since you're here on business, I recommend our club floor rooms where you will have access to…"
Example: Resorts
"The garden view is quite nice, but since you're here for your anniversary I definitely recommend the water view…"
"Since everyone in your party is really into skiing, I definitely would suggest the ski-in option because…"
 "Since your husband is not a golfer, I think the spa package would be a great choice so he can enjoy the treatments…"
For readers of this blog who are from the Vacation Rental niche of lodging, you are aware that it is important not to play favourites as we need to equally represent every homeowner's property. 
Don't let that prevent you from using these concepts! If you have asked the right questions, you can recommend a home or homes based on the caller's needs:
"Since you're looking for a pool home overlooking the beach, right near the State Park and one that has a hot tub and pool table, then for your dates I can suggest this one for you…"
If the caller is not forthcoming in stating their specific needs despite your efforts to investigate, then simply phrase all options offered as being a recommendation such as:
"For your dates, there are three terrific accommodations I can recommend…"
Finally, endorsements are also a wonderful option to assist today's overwhelmed consumers.  These work particularly well when a caller has a specific option in mind prior to reaching out to us, or when we have presented three options and they are reacting positively to one of them by saying "That last one sounds perfect!"  In these cases, simply endorse their choice by saying:
"Excellent choice!"
"That's one of our most popular categories."
"Based on what you've mentioned, this sounds like a perfect option for you."
By using needs-based recommendations, suggestions and endorsements, you will help callers overcome the 'choice overload' problem we all experience these days. You'll also provide positive first impressions that will stand out in today's "high tech, low touch" world of digital marketing