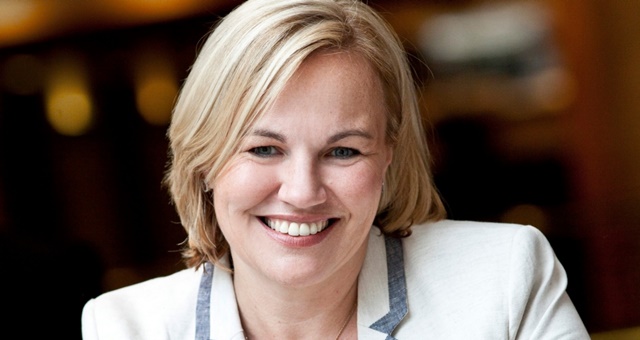 Tourism Australia has officially anointed Phillipa Harrison as its new chief, three months after she took the reigns as interim managing director following the departure of John O'Sullivan.
Ms Harrison is the first female leader of the federal government-funded tourism organisation, her selection welcomed by industry bodies as "a fantastic appointment".
She was previously Tourism Australia's executive general manager international, overseeing offices in 12 countries and managing airline relationships and distribution channels.
Tourism Australia chair Bob East described Harrison as "a stand-out candidate" in the interview process.
"Phillipa has made an enormous contribution in her three years at Tourism Australia.  She has great support in the industry and I am confident that Tourism Australia is in the best of hands," he said.
Other industry leaders were equally gushing.
"Pip is a fantastic appointment. She brings considerable experience and industry knowledge to one of the most important jobs in our industry," Australian Tourism Export Council managing director Peter Shelley said.
"Pip has always been recognised as a leader with extensive hands-on experience across several facets of the tourism industry and this puts her in good stead to lead the industry into the next decade of its growth.
"She has an engaging personal style, is well credentialed and highly respected throughout the industry and we congratulate her and wish her every success."
Tourism Accommodation Australia CEO Michael Johnson described her as "a great asset to the entire industry".
"The role of managing director is vital to ensuring Australia continues to remain a must-see destination for overseas travellers and there is no better person to fill this role than a person of Ms Harrison's calibre," he said.
Accommodation Association of Australia chief executive Dean Long said Harrison's experience within the industry and with Tourism Australia meant the national body would be well positioned to drive future development.
"We look forward to working with Phillipa and her team in promoting the growth opportunities for the tourism sector globally. We have had a strong and ongoing partnership with Tourism Australia and are confident that we will continue to build upon this relationship," he said.
Ms Harrison says her focus will be on ensuring Tourism Australia continues to lead through creative and high-impact marketing and through the distribution and partnership platforms it provides to the industry.
"I couldn't be happier or prouder to be given the chance to head up the Tourism Australia team. This is a period of change, challenge and opportunity for our industry," she said.
"With competition for the global travel wallet and the demands of the international traveller ever increasing and both global and Australian tourism facing a number of significant headwinds, the need for a strong, cohesive and united industry has never been greater."
Ms Harrison takes up the new position immediately.