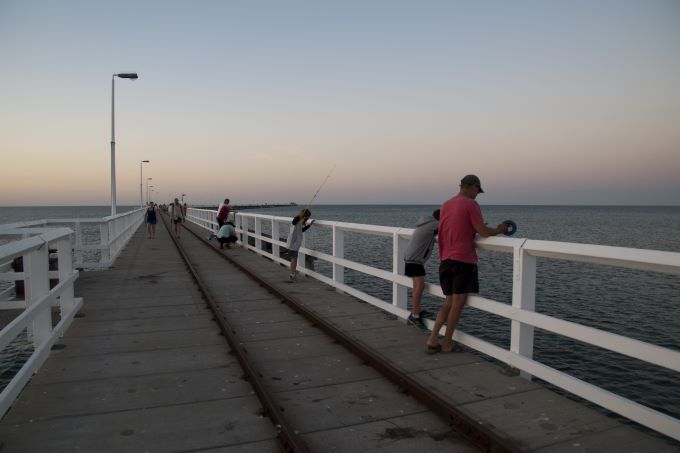 Fishing fans holidaying in WA will be able to get their catch cooked by a chef in their visitor accom under new state government rules.
State fisheries minister Dave Kelly announced the relaxed rules in a media release on Saturday, saying they would allow properties to store and cook fish on behalf of their guests in a bid to showcase WA's seafood industry.
Australian Hotels Association (WA) CEO Bradley Woods said the reforms will offer intestate, international and local holidaymakers an appealing new guest experience.
"WA's coastline has some of the most remarkable fishing available, which is why the AHA has lobbied for reforms to allow guests to take their prized catch back to their hotel's restaurant and have it cooked on the day it was caught," Mr Woods said.
"Accommodation hotels with in-house restaurants can now capitalise on local fishing charter operations and offer an extra service that they can market to guests.
"This will ultimately deliver benefits for the state's tourism industry by improving the appeal of local experiences and encouraging more travellers to consider WA for their next holiday.
"We welcome the state government's sensible red tape reduction measure which will benefit visitors to WA as well as the venues who can now provide them with an enhanced guest experience."
Those who provide the fish to the accommodation must clearly label the catch, and the accommodation premises will not be able to on-sell the fish to other patrons. The guidelines include fish, rock lobsters, crabs, abalone and marron.
"Imagine you've enjoyed a day fishing on WA's coastline and land a fabulous catch. With these common sense changes in place, you and your family, or you and your mates, can now share your catch back at your accommodation, cooked by a professional chef," said the fisheries minister.
The move accompanies the announcement of a trial increase to rock lobster catch limits for selected operators in WA.
The change will allow selected tour charter boats to store lobsters on vessels to tend to pots prior to tours, guaranteeing a catch-and-cook experience for visitors and is expected to inject $110 million in additional visitor expenditure into the WA economy.
 "Increasing the number of lobsters which can be caught presents an exceptional opportunity to expand marine tourism in WA and support jobs in coastal communities," Tourism Council WA CEO Evan Hall said.
"Giving selected marine tourism operators the flexibility to store lobsters on their vessels guarantees an exciting catch-and-cook experience for visitors and will enhance WA's reputation as a marine tourism destination."
Mr Hall said rock lobsters were a hero product for Western Australia, attracting foodies, fishers and seafood lovers from across the world.
"Premium seafood experiences are particularly valuable in attracting international visitors who love the unique seafood and will spend around $5,000 per trip in Western Australia," he said.
"The most valuable rock lobster is the one a tourist has spent thousands of dollars travelling in WA to catch themselves or eat fresh while visiting our amazing coast."