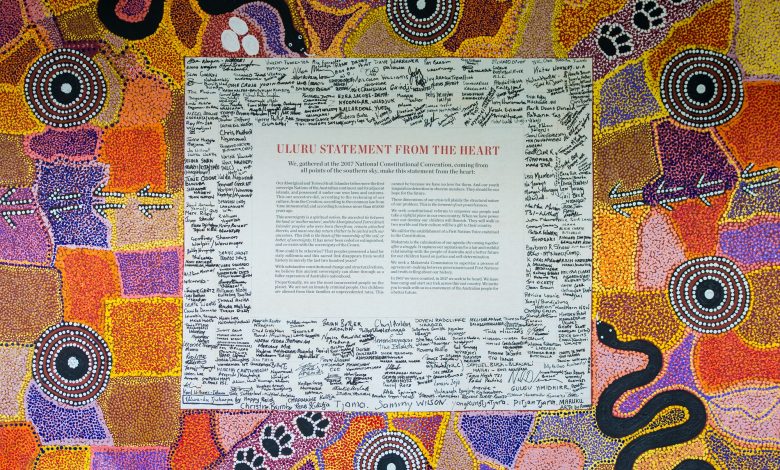 Australia's biggest hotel group is advocating for the industry to support the Uluru Statement of the Heart.
Accor Pacific has thrown its considerable weight behind the push for a 'First Nations Voice' in the Australian Constitution and a Makarrata commission to supervise a process of 'agreement-making' and 'truth-telling' between government and Aboriginal and Torres Strait Islander people.
"Accor Pacific stand proudly aligned to our shared history and invite the industry to join us on the journey in support of the Uluru Statement from the Heart," said chief operating officer for Accor Pacific, Simon McGrath.
"In order to complete the Constitution, we must have a referendum. Each Australian must cast their vote to enact these reforms."
Accor's backing of the Uluru statement signifies its commitment to supporting Indigenous staff and the wider community following revelations last year that one of its Northern Territory hotels routinely segregated patrons on racial grounds.
The hotels giant promptly fired the property manager, launched an investigation and implemented 'cultural training' for all staff after an ABC investigation revealed staff at the ibis Styles Alice Springs Hotel Oasis assigned Aboriginal guests lower quality rooms than those reserved for other guests.
At the time, minister for Indigenous affairs Nigel Scullion also launched a government investigation saying the alleged policy "smacks of racism" and arguing "that sort of behaviour from Australian businesses is completely unacceptable".
Accor has run an Indigenous Employment Program in Australia since 2001, placing some 1,500 Indigenous employees in its hotels over almost two decades. Currently around five percent of its workers, 580 staff, are Aboriginal and Torres Strait Islander.
This week, the group voiced its support for the Uluru Statement and the Makarrata, a Yolngu word meaning 'coming together after a struggle' which involves a national conversation about Australia's past and future laying the groundwork for reconciliation.
Chief Operating Officer for Accor Pacific, Simon McGrath, said: "We invite millions of guests each year into our hotels and resorts to enjoy the best of the Australian culture, landscape and environment.
"It is then essential that the best of Australia represents our full history and our respect and pride in all Aboriginal and Torres Strait Islander peoples."
"Our country's rich history is welcomed by our guests and we are proud to share the story. Accor Pacific stand proudly aligned to our shared history and invite the industry to join us on the journey in support of the Uluru Statement from the Heart."
Speaking in support of a referendum on change to the Constitution, McGrath said: "To say 'yes' is a vote to move forward, together, so that we might 'come together after a struggle'."