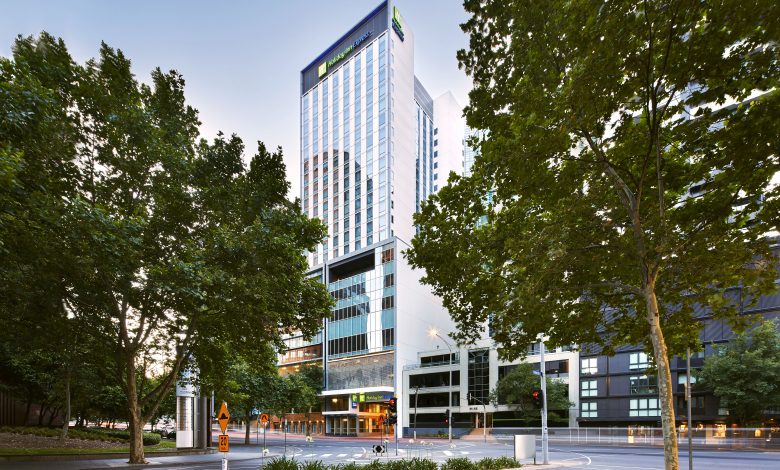 A hotel aiming to achieve Australia's top sustainability badge launches in Melbourne this week.
The four-star Holiday Inn Express Melbourne Southbank is designed to deliver energy consumption 25 percent lower that an average city hotel in a bid to be the first in the country to achieve a 5-star NABERS environmental rating.
Pro-invest's newest hotel development, the Holiday Inn Express is the first hotel to attract funding from the federal government's Clean Energy Finance Corporation (CEFC).
The $40 million CEFC investment has been used to lift the project from the original target of a 4.5-star rating to a 5-star National Australian Built Environment Rating System (NABERS) rating, says Pro-invest.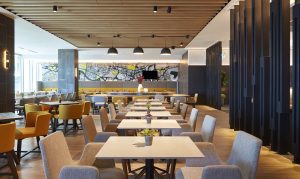 High-performance glazing, high-efficiency air-cooled chillers and condensing boilers and solar photovoltaic systems on the hotel's roof contribute to the hotel's light carbon footprint.
Other green initiatives include regenerative lift drives rather than standard lift motors which will enable the hotel to recycle energy, and integrated building management and guestroom energy management systems to both monitor and drive building performance.
Even fittings such as carpets have been selected for their environmental sustainability, with flooring company Interface delivering 100 percent carbon neutral carpets for the hotel.
Pro-invest Group CEO Ronald Barrott said: "A 25 percent reduction in energy use pays both environmental and economic dividends.
"It certainly requires greater investment, but in the long-term we are very confident that the measures will increase the overall value of the property.
"In fact, given that a recent survey indicated that sustainability was the most important factor for 52 percent of consumers when selecting a hotel, we believe our initiative can become a significant competitive advantage for the property and the brand.
"Investors are also increasingly demanding that hotel projects incorporate premium sustainability and energy-efficiency initiatives into development projects."
The City Road project features a 22-storey mixed-use development consisting of a 345-room hotel, 370m2 retail space, 4,500m2 of commercial space and car parking.
Southbank is the first Holiday Inn Express hotel to open in Melbourne and the fifth in Australia, joining properties in Brisbane, Adelaide, Newcastle and Sydney's Macquarie Park.
More are in the pipeline for Sydney Airport, Queenstown, Melbourne The Sunshine Coast, Auckland and Parramatta.
Pro-invest has financed and developed the Melbourne hotel, and operates all Holiday Inn Express hotels in Australia, under a master franchise agreement with IHG Hotels
"Our partnership with the Clean Energy Finance Corporation will see the Southbank hotel and all our future new-build hotels complying with strict energy-saving initiatives to ensure attainment of a five-star NABERS energy rating," said Mr Barrott.
"It's important for new hotels to invest in energy efficiency design and construction and incorporate state-of-the-art environmental measures across the full-operation of the hotel."
The CEFC has invested $50 million into Pro-invest's development fund for its next Holiday Inn Express developments.