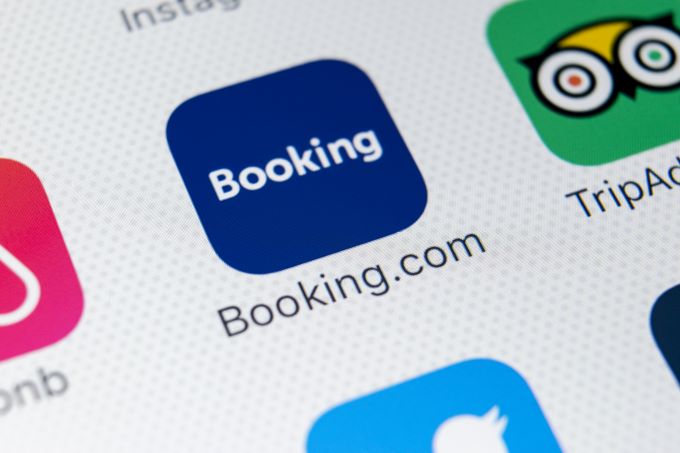 An accom owner has been driven to delist from Booking.com after the OTA refused to take down a series of reviews from a guest allegedly suffering a mental health breakdown.
Lynne Boucher, proprietor of Ainslie Manor bed and breakfast in Redcliffe, says she is "totally shattered" by Booking.com's refusal to remove the reviews, all by a guest who re-booked his stays almost nightly with her over 12 days and so was able to leave a series of ugly reviews about his experience.
Despite comments about Lynne's impeccable service from numerous previous guests, the low-marked reviews dropped the property's score on the site from 8.9 to 8.4 – leaving the operator feeling she had little choice but to remove her listings from Australia's most dominant OTA.
To add insult to injury, she says she bent over backwards to help the man, who allegedly suffered a psychotic episode and was escorted to hospital by police during his extended stay in local accommodation.
She said: "I am so upset. Have worked for all those years to try and keep a good rating and this can be destroyed with someone you gave nothing but kindness."
The guest did not come out of his room during his stay, Lynne says, and she gave him free food, offered him a cheaper rate and offered to wash his clothes in an attempt to help as he kept on booking nights at the southern Queensland property.
"I was trying everything in the area to get him help," she said.
"I had guests refusing to sleep on the same floor and had to close down a room to be able to move them as he went off yelling and banging round the room.
"I finally suggested he try a motel which may have more soundproof rooms." 
The guest was provided accommodation by one of Lynne's colleagues at a nearby motor inn – and proceeded to give that accom a review score of 1/10 after an incident involving police.
Lynne says of the colleague: "She took him in, gave him sandwiches, fruit, water etc.
"When he was taken to hospital the police said to leave things there and they would be picked up. She washed the clothes and a nurse was to pick them up. She is accused of stealing his things." 
When Lynne approached Booking.com about the reviews left by the man, the OTA removed one review but refuse to take down the others.
A representative told the b&b owner to send proof of the guest's mental state, but despite Lynne providing Booking.com with the number of a police report into an incident involving the guest, the OTA has refused to remove the comments and restore the property's rating.
"All my years of doing my best to run a good business and they can shatter it in a flash," Lynne said.
"They accepted five reviews written on the same day from one stay as he had re-booked for the next night. This is so unjust."
AccomNews approached Booking.com about the issue, receiving a response with no reference to the case mentioned.
The OTA stated: "As part of our mission to make it easier for everyone to experience the world, our aim is to provide customers with transparent information that makes it easier for them to find and book the travel options that are right for them, including access to more than 197 million real reviews from other travellers.
"We never alter or edit these reviews in any way, as they are a reflection of the individual guest experience at each and every place to stay on Booking.com.
"Our partners also have the option to respond and share their point of view, which we encourage them to do as part of setting accurate expectations for their future guests. As always, if our partners or customers ever need support, our team is available 24/7 to help."
Booking.com partner support team member Madigan B meanwhile told the accom owner: "I have received information from the moderation team who have rejected my requests to have your reviews removed.
"I am terribly sorry for this and completely empathize with the impact that these reviews are having on your property.
"I did inform them of the full story regarding this guest, however, they have ultimately declined our request."
Booking.com's guidelines decree reviews should be reliable and will be removed if deemed irrelevant or judged to work against its policies, which require comments to be genuine, appropriate for a global audience, travel-related and respectful of the privacy of others.
Lynne said: "The writer's free speech should be balanced against protection of reputation. We have no recourse against pure revenge attack.
"I think this is clear discrimination against small business. Can you see The Hilton receiving this treatment?
"I have ceased connectivity to booking.com and will remove my listing all together as I can't have customers seeing a 8.4 score on the comparison sites."