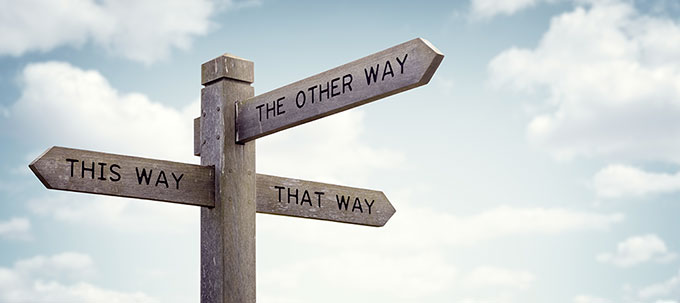 News In Brief
Government advice for accom providers woefully insufficient
A moratorium on evictions for commercial and residential rental agreements is set to be rolled out
Scott Morrison addressed the country live Sunday Night, advising landlords, property managers and tenants to facilitate open discussions with each other rather than wait for official legislation but how practical is that?
Accom providers have not yet been told to close their doors but social distancing 'recommendations' from the government make their businesses unviable. What should they do?
Well, the government has some financial options in place, which we list below. This weekend it also announced some funding for mental health support and small business support, which could be helpful to some of you.
$74 million will plump up national mental health services with a dedicated coronavirus wellbeing hotline coordinated by BeyondBlue. $669 million will expand medicare to offer telehealth services for GPs, psychologists and other allied health professionals to consult via telephone or video call. The bulk-billing incentive is also being doubled to make healthcare more accessible during this time.
To combat all the confusion and mixed messaging about what people should be doing and how this pandemic is affecting them, the government has also built a downloadable app to help make things clearer.
Following the previous week's announcement that all incoming travellers would be self-isolated for two weeks in hotels, the government released a PDF information sheet for hotels and hotel staff. However, it mainly advises staff not to work if sick, and to increase any cleaning regimes. Download here if you haven't already seen it. Very little information has been distributed for accom providers on how they can buffer the impact of a massive financial crisis, not to mention navigate the exposure those of us in the tourism and hospitality industries have had to this virus.
If you would like to offer your property to the government as a quarantine zone for incoming travellers, you should reach out to your state health department and they will reach out if they need to take you up on the offer!
Will we all get through this crisis?
Yes, it could be months before we are remotely content profitability in accommodation industry at all. With many of our state borders closed and state leaders urging families to stay home, even camping and staycations are off-limits for now despite government insistence that we are not (yet) in lockdown.
With parts of Australia still reeling from the devastating mega fires, we've found ourselves unexpectedly preoccupied with getting through even darker days. Right now, we are all in "head down, bum up" mode.
It's impossible to say how much longer we will have grounded planes, empty shops, cafes, restaurants, factories, hotels, holiday parks, cancelled events…  We don't know how much further unemployment will soar, though best estimates predict we will have more than 1 million people unemployed due to coronavirus. We are all facing an urgent need for financial and emotional support from our industries and government. 
But, we need to remember that Aussie battlers always seem to find a way to come out the other side. We will get through this crisis with our heads held high, the same way we have overcome every crisis that came before.
What financial support is available to small businesses?
So far, Tourism Minister Simon Birmingham said that a "total of $189 billion is being injected into the economy by all arms of Government in order to keep Australians in work and businesses in business".
A Government business hotline with extended hours is providing specialised support to small and medium businesses impacted by the COVID-19 and the government is looking at a set wage for everyone — across the board.
Tourism businesses may also be entitled to utility rebates and fee waivers for a range of fees, charges lease rent payments and levies to support operators to continue to operate.
QLD Premier Annastacia Palaszczuk said: "Queensland's COVID-19 affected businesses can apply now for immediate payroll tax relief. Under our $4 billion relief package, affected businesses won't have to make a payroll tax payment in 2020. The sooner you apply, the sooner your refund will be processed."
Most banks seem to be offering a range of assistance to customers affected by the COVID-19 pandemic that meet individual circumstances. You should contact your bank directly as, depending on your circumstances, you may be eligible for a home loan deferral and some waiving of fees and charges.
However, small business owners or sole traders relying on tourism for a basic income will have likely found communication from our leaders absolutely lacking. COVID-19 advice and measures differ from Federal Government to state advice, causing unnecessary confusion and frustration. Lack of clarity on border control, social distancing rules and quarantining measures have added to the stress and worry for accommodation businesses.  It is a scary time, particularly, for older workers and managers who are among those in the at-risk category for becoming very sick from COVID19.
The bottom-line:
We need clearer guidance. Yes for our health and the health of our neighbours, renters and guests but we also need financial advice and help both personal and business. We need financial aid helplines that don't put us on hold for hours and Centrelink help websites that do not crash and ask for codes and numbers we do not have. We also we need to stick together, communicate, help each other and guard our mental health.
As for us at AccomNews our priority is to provide you with all the information and support we can via enhanced digital content. Of course, you will receive our newsletters as normal. We may have a hiatus between print editions but please stay tuned as we all make our way through this crisis together. Please reach out to us with questions.
For those of you who have become makeshift quarantine zones, get in touch so we can publicise your efforts!