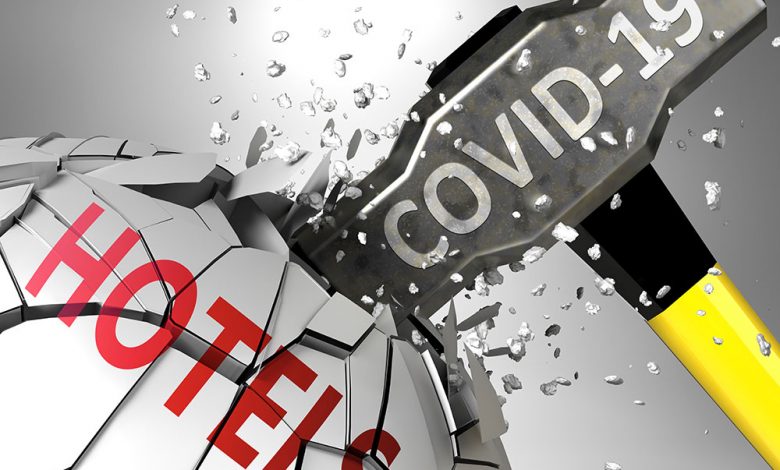 Marketing
News In Brief
Tourism
How big accom businesses are getting through the pandemic
While smaller accom businesses weigh up their options, big companies are showing their true colours as hotel chains scramble to mitigate losses and protect staff.
Evolving efforts to stem the international spread of COVID-19 have given accommodation providers unprecedented dilemmas… Closed borders, adjusted cancellation policies, constantly changing social distancing measures, and massive revenue losses.
Our diverse and responsive industry has responded to the present climate in unprecedented ways and has received little government assistance, compared to other titan industries. Smaller providers have been left to hang on the PM's every word, hoping that the next press conference will offer them some adequate assistance.
Here are some initiatives that bigger accom brands have put in place, trying to secure the future of their industry…
Always optimistic and confident, Ovolo Hotels announced that even in a pandemic it will continue to "keep delivering its unique hotel experience". The brand pushes through, continuing to provide guest experiences while "adhering with growing government restrictions on travel and social distancing". They are providing packages for guests to isolate in comfort.
"Going against the grain is in our DNA," said Ovolo Hotels Founder and CEO, Girish Jhunjhnuwala. "With every touch point, we continuously strive to innovate, times like these require no other approach. By embracing the situation, we must adapt so we can continue to provide a unique and effortless experience. We get knocked down, but we get up again, ain't nothin' gonna keep us down!"
Meanwhile, Kakadu's largest accommodation and tourism operator, Kakadu Tourism, announced the closure of its facilities until further notice, as a result of the Covid-19 outbreak. The accommodation includes Mercure Kakadu Crocodile Hotel and Cooinda Lodge and Camping Grounds, as well as Yellow Water Cruises and Spirit of Kakadu 4WD Adventure Tours. However, it will continue to operate the two hotels with skeleton staff to accommodate emergency service workers and those classified as 'essential travellers', as well as provide takeaway food and petrol (at Cooinda).
Kakadu Tourism Chair, Rick Allert, said the decision to close operations for tourists was made to safeguard the welfare of vulnerable Indigenous communities in Kakadu National Park and to support government directives regarding non-essential travel.
 "As a fully Indigenous-owned business, our first priority is the health and wellbeing of our staff and the population within Kakadu National Park."
He said: "It is impossible to provide an indication of when our facilities will re-open, but we will regularly re-assess the situation in consultation with key stakeholders including Traditional Owners, Kakadu National Park and governments."
Showing compassion and leadership, five-star Pan-Pacific Perth is not only open and providing a top-notch experience to quarantined returning international travellers it has also opened its doors to Perth's homeless.
Through the pilot program of "Hotels with Heart" Pan-Pacific are leading the way, showing how accommodations and professionals can redirect skills to help those in dire need.
Sadly, Stamford Hotels and Resort closed the doors on many of its Australian hotels due to a "severe downturn in business".
CEO Ow Yew Heng revealed in an update that five key properties would be closed by April, including Stamford Plaza Melbourne, Stamford Plaza Brisbane, Stamford Plaza Adelaide, Stamford Grand Adelaide, and Stamford Plaza Auckland.
"Sir Stamford at Circular Quay and Stamford Plaza Sydney Airport will remain open with 'severe' restrictions on their services."
Although in support of Australia's imposed travel restrictions, he noted these have "significantly" impacted the company.
Accor said it must put employees first and has closed more than half of their hotels worldwide. This week, CEO Sebastian Bazin announced a new ALL Heartist Fund that will pay for health and other expenses Accor employees affected by coronavirus may face.
"Accor's ALL Heartist Fund will operate as a "Covid-19 special purpose vehicle" and assist the Group's 300,000 employees for their Covid-19-related hospital expenses and for those who do not have social security or medical insurance. The fund will also assist furloughed employees suffering great financial distress and individual partners facing financial difficulty."
The Group has also committed to initiatives to support front-line healthcare professionals and non-profit organisations.
"This initiative reflects the ambition of the Group and its shareholders to provide a meaningful and significant contribution to global solidarity initiatives to address the current health crisis while planning for future needs," Accor said.
Image Credits: © GoodIdeas, stock.adobe.com