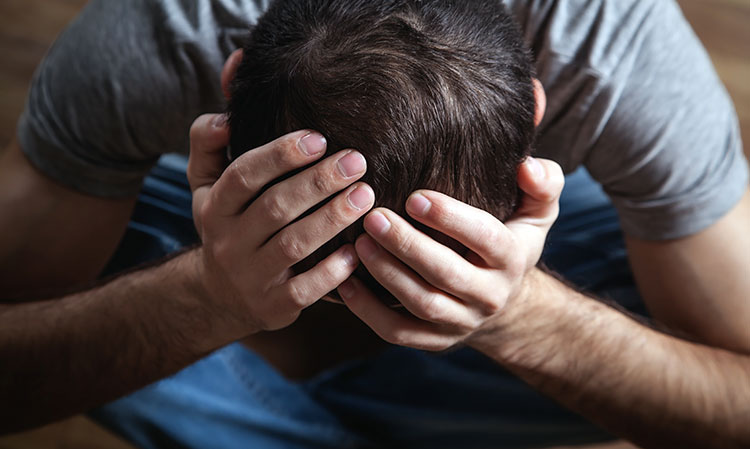 Human Resources
News In Brief
Mental health experts encourage Australians to seek help
Since the bushfires many of us have felt unparalleled anxiety, fear, uncertainty, feelings greatly exacerbated by the shock and awe of the Corona Pandemic.
These events have taken a toll, not just socially and financially but a huge emotional toll, so why has there been a decline in the uptake of mental health services?
The government's top advisor on suicide prevention and Chief executive of the National Mental Health Commission Christine Morgan recently revealed new statistics that showed the use of mental health services has been declining in Australia over the COVID-19 outbreak. At a press conference last week alongside Prime Minister Scott Morrison she explained her thoughts – those who would normally use mental health services are not going out and attending visits.
Ms Morgan said many were living in a "pressure cooker" as they tried to cope with stresses such as isolation and job uncertainty, and she made a call out to all Australians who need help to contact their mental health services.
The Australian Medical Association (AMA) has also called for a "renewed and expanded focus on the mental health of the population" as we begin to emerge from the extraordinary strain of the COVID-19 pandemic.
AMA President, Dr Tony Bartone, said that the community will need more resources to deal with the widespread impact that the COVID-19 virus and the strong physical distancing measures have had on individuals throughout the crisis.
"The unprecedented nature of the pandemic and the control measures have affected people in different ways – from anxiety and uncertainty to more serious issues that involve people moving into the formal mental health system," Dr Bartone said.
"Everybody has felt some level of worry and concern, but some people much more than others.
"For some people, it will take some time to get over the trauma of this pandemic. We must be ready with the expert mental health care and resources to help people get back to a position of normality in their everyday lives.
"Some will require specialised mental health care for existing or new conditions, while many will receive more appropriate care and advice from their GP.
"It is normal to have anxieties and concerns in these extraordinary circumstances. Your GP can help you cope and steer you through this period," Dr Bartone said.
Southern Cross University mental health expert Professor John Hurley agrees that the COVID-19 global pandemic is "disrupting almost every part of our regular lives". He is also encouraging Australians to process the emotional toll, saying building resilience was particularly important during prolonged stressful events.
"When we talk about resilience it's about being able handle multiple adverse events, which is what is happening for people now balancing layers of economy, housing, relational and virus stress," Professor Hurley said.
"Someone's resilience is their ability to bounce back from that adversity, even though we all have to go through difficult experiences.
"Emotional responses to the current pandemic and prolonged social isolation may include people feeling highly anxious, depressed, fearful, worried, and that is a fairly normal human response, but then the trick is to be able to move on from there into the resilient space where you feel strong and can lend that emotional strength to others."
Professor Hurley is a specialised mental health nurse, specialising in youth and emotional intelligence, and clinically works at a local headspace centre to support young people through difficult times. He said the best tip for moving into a resilient mindset is about drawing on available resources.
"That resource may be internal such as personal courage, commitment, determination, being able to regulate emotion so we don't allow ourselves to get carried away with fear," Professor Hurley said.
"There are also external resources such as reaching out to services, health professionals, connecting virtually with family and friends, helpful books and websites and anything else that brings positivity into our worlds.
"In times like these when there is a tsunami of stressors for some people, it can be very easy to put all our focus on those. While it's important not to deny what's happening, there are strategies people can use so their current situation doesn't become all-consuming."
He said people should look back at times when they've overcome adversity and make note of previous victories, wins and successes to remember the strengths they have.
"Australians in particularly tend to be self-deprecating and aren't particularly boastful, but in times like these we need to look at ourselves honestly and see the strengths and capabilities we bring into these challenging times," he said.
"That might be a sense of humour, integrity, intelligence, compassion to others and ourselves, friendship and connection, lateral thinking, determination, courage and any specialist knowledge or skills."
Southern Cross University's research in Nursing and 13 other key areas were given the highest possible classification of 'well above world standard' in the latest Excellence in Research for Australia (ERA) national report. Southern Cross University has range of undergraduate health degrees, and new postgraduate offerings including the Master and Graduate Diploma and Graduate Certificate in Mental Health Nursing, the Master, Graduate Diploma and Graduate Certificate in Mental Health, and others.
Readers seeking support can contact:
Coronavirus Mental Wellbeing Support Line
1800 512 348
coronavirus.beyondblue.org.au
Lifeline
13 11 14
lifeline.org.au
Kids Helpline
1800 55 1800
kidshelpline.com.au
Beyond Blue
1300 22 4636
beyondblue.org.au
Head to Health
headtohealth.gov.au
National Coronavirus Helpline
1800 020 080