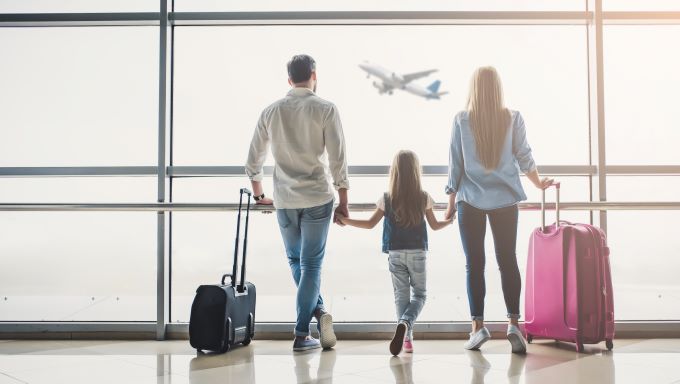 News
State border shock: Can we afford to wait until September for inter-state travel?
Annastacia Palaszczuk raised hopes that the coronavirus travel ban would end by July but has backtracked to say it might continue into September.
The tourism and accommodation sector is understandably shaken by the reveal.
A stark warning for QLD was offered by Tourism Accommodation Australia CEO Michael Johnson, when we asked whether the states can afford to wait until September for open borders: "I know the QLD Premier has said it's being reviewed on a monthly basis, but I think considering what is going on, that's questionable. I think it needs to be reviewed on a more regular basis.
"I think the longer the QLD borders are closed, bearing in mind that the biggest feeding markets are NSW and Victoria, the more effectively QLD is cutting off its nose before allowing its businesses to start to recover.
The longer they leave it, the harder it's going to be. 
"I think it's critical for our industry, and particularly our hotels, that these borders are opened as per the plan that I think our Federal Government is looking for the states to be working towards," said Johnson.
Accommodation Association of Australia CEO Dean Long told AccomNews that the accommodation sector is currently experiencing revenue declines in the order of 85% as a result of government measures aimed at controlling the spread of COVID-19.
"The opening of borders and the ability to travel for holiday purposes are essential for the regeneration of the sector. Prior to COVID, 79% of all visitor nights in Queensland were domestic. Of these visitor nights 43% are interstate visitor nights in hotels, motels and serviced apartments.
The continued closure of the borders jeopardises the opening of these properties and is not in line either with Federal or other state health mandated measures. 
"We call on all State Governments to provide a clear and recognised pathway to recovery that enables industry to regenerate and secures the jobs of the close to 240,000 people directly employed in the industry," Long added.
Daniel Gschwind spoke to ABC about the "sorry state" of tourism operators in Far North Queensland, particularly those in Cairns and Port Douglas. 
"Every operator in North Queensland would tell you the same story: they're hanging on desperately to rescuing some of the winter season for this year," he said.
During Tuesday's press conference, Palaszczuk said: "Let me make this abundantly clear, I will listen to the advice of (Queensland's Chief Medical Officer) Dr Jeannette Young," the Premier said.
"When Dr Young says that we can do interstate travel, we will. We are not at that stage at the moment. We've only just opened cafes and restaurants to 10 people."
AccomNews has reached out to other tourism bodies for comment as well as the office of Anna Palaszczuk and will continue to update this story as we receive more information.