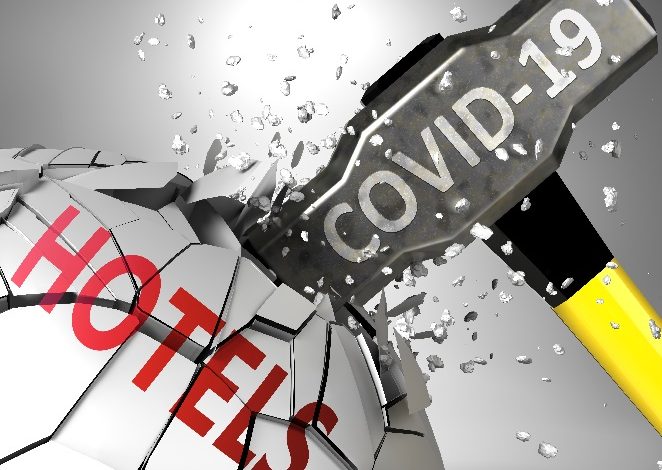 News In Brief
Extend JobKeeper or worry the Aussie Accom sector will die
JobKeeper must be extended to at least March 2021 or 23,000 Accom jobs will be endangered warns Dean Long, CEO of Accommodation Association of Australia.
If Jobkeeper payments halt in September 2020 as planned, businesses throughout the accommodation sector will be severely impacted and we will see Australia's tourism industry utterly devastated.
Dean Long warned: "If JobKeeper is not extended beyond September, an extra 23,000 Australians currently employed in the accommodation sector will lose their jobs. This will hit those communities most reliant on tourism the hardest but it will be felt right across every Australian town, city and region. Anywhere there's a Caravan Park, Serviced Apartment, Motel, Resort or Hotel will be hit."
The accommodation sector is a critical part of the Australian tourism industry and its success is vital to a healthy economy therefore it must be given extended tailored government financial support to stay alive says peak industry group. The sector has been severely impacted by COVID-19 with revenue down a massive 85 percent ($3.6Bn) in just three months and it will require extra time to recover.
Mr Long explains: "Even when restrictions on gatherings and travel ease, there will still be a significant time lag in recovery for Australia's accommodation providers of at least 6 to 12 months. At best, forecasts show demand for our sector will be down at least 50 percent lower than the pre-COVID volumes until at least March 2021.
"The reality is that accommodation providers, whether large or small, metropolitan or regional, will simply not have recovered sufficiently by the end of September to bring employees back to work if JobKeeper is not extended for the accommodation sector."
The Accommodation Association represents over 80 percent of all known accommodation providers from small regional parks, caravan parks, serviced apartments, and resorts through to the largest hotel groups in the world including Accor, Hilton, Wyndam Destinations and IHG. It has been lobbying government since February for tailored support, on behalf of more than 88,000 people employed full-time in the industry and its latest submission calls for:
"A continuation of JobKeeper for Australia's accommodation businesses through to March 2021
"JobKeeper to be extended to casuals and permanent residents who have continued to be engaged by the accommodation provider and employed for over 12 months as of 1 October 2020
"The transition of the $1500 fortnightly JobKeeper payment to a cap from the current minimum payment to encourage workforce participation
"Continuation of the existing HIGA exemptions for the life of JobKeeper to ensure employment outcomes can be maximised."
According to Mr Long, extending JobKeeper for the Accom sector to March 2021 is a matter of survival, it will "keep 56,000 Australians working and ensure hotels, motels and accommodation providers have their doors open and are able to drive Australia's economic recovery".