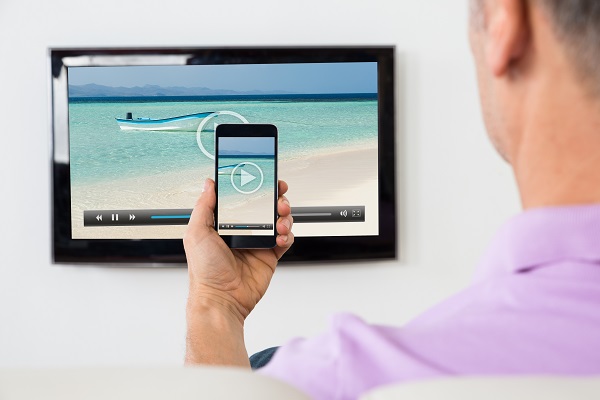 News
Show business: Why good TV is gold
As guests' viewing and listening habits become increasingly sophisticated, the onus is on hotel management to keep up with consumer demand. Accom News spoke with some specialist providers to gain industry-specific insights.
Iain Nelson, Foxtel's national manager for accommodation, says the landscape of how content is accessed and consumed has gone through "incredible change" in a few short years. And, he says, hotels have for some time been playing catch-up when it comes to offering entertainment packages as good or better than those beamed into the nation's lounge rooms.
"It has always been the desire that guests would look to the hotel experience as an escape, a treat, and a place to work – but essentially to deliver on what we all appreciate in our daily lives," says Nelson. "Nowadays, that includes the need to capture all entertainment and content consumption preferences."
Heinrich Saayman, director HoneyBadger Technologies, says casting in guest rooms is no longer a 'nice to have'.
"Casting devices in homes are standard, and guests expect to have what we consider standard for home in their hotel rooms," says Saayman.
Viewing favourites
How important is it to allow guests to easily access their favourite content through casting?
According to Streamvision director Greg Bassine, it is vital.
He told us: "Netflix has 167 million subscribers; Spotify has 248 million monthly active users and YouTube has a whopping 2 billion logged-in monthly users.
"It is critical that hotels facilitate guest access to their preferred content during their stay," says Bassine.  
"This includes not just casting functionality, but also a fast internet connection that supports streaming high definition content."
Saayman asserts 'cord-cutting trends' are real and we no longer want to be dictated what we should be viewing when travelling. "It puts viewing control on the guest room TV back in the hands of your guests," he says.
"They can binge on their own Over-the-Top (OTT) subscriptions like Netflix, YouTube or Stan on their own device and cast on the big screen seamlessly."
Nelson says broadcast content offers a "never stronger presence of live sport and scripted drama direct to TV" and is significantly expanding in both programming breadth and picture depth.
"More channels, in particular sport and movies, are in 4K quality, so it is our belief that hotels wishing to deliver on what will soon be commonplace in the home should consider 4K or Ultra HD TVs.
Most household and hospitality-grade TVs are Smart TVs and Bassine warns they may not be suitable for the hotel room.
"Our read on this is that futureproofing needs to mean cloud-based platforms that don't require onsite hardware or software that will eventually need upgrading or updating."
Bigger and better
As the demand for higher resolution content continues to evolve, Bassine reports the market is moving to larger screen formats and the industry is seeing far higher levels of adoption in the 55-inch format than ever before.
He says 65-inch and 75-inch screens are also popular with hotels seeking to meet guest expectations.
"Guests expect access to the latest live, streaming, and entertainment content at a stable internet speed," says Bassine.
"With higher resolution and screens comes the demand for a stronger panel, design, and smart capability to run the content."
Spinning a profit
While the primary objective of any system is guest entertainment, from the hotel perspective there are now advanced features available which enable entertainment systems to become a revenue generation tool.
Bassine says marketing departments can review usage data and reports to analyse guest behaviour and inform the direction of future promotions.
"A simple example is a usage report might find a correlation between certain in-room dining options that are frequently ordered by guests who start a casting session within 5 minutes of placing an in-room dining order," he says.
"The hotel could leverage this data by then building a promotion that is displayed to guests before they start a casting session. The possibilities for hotels to leverage entertainment systems are numerous."
Futureproofing
With greater demand for an expansive and sophisticated in-room offering comes the reality of needing to support ever increasing bandwidth, network and capacity needs. After all, the majority of guests now travel with multiple devices, all requiring fast and reliable connectivity.
According to Bassine: "Hotels can estimate their bandwidth requirements by assuming a consumption of 5 Mb/sec per device. This is the download speed recommendation for the guest wifi, which will support guests watching HD video content on YouTube or Netflix on their own devices, for example.
"Hotels that wish to provide an 'at-home' or 'better-than-home' content casting experience need to consider casting capacity as well as bandwidth to ensure guest satisfaction.
Saayman asserts that having high quality and properly maintained cable infrastructure is key.
"A properly designed wifi network maintained by a qualified LAN services provider will result in good network performance to support current casting technologies and new technologies."
Security is paramount
And while ensuring your bandwidth is up to scratch is important for ongoing delivery of a seamless in-room experience, ensuring your offering is secure for guests should also be top of mind.
Iain Nelson explains: "The focus on security of our private information means guests are realising the risk of logging their streaming app account details into an embedded app of the Smart TV, without truly knowing if a PMS interface will clear this, or if they will remember  to log out of the app.
"Whilst accessing personal content choices is very much part of delivering the best experience, most guests would prefer to authenticate the streaming service on their personal device, and then cast to a supported screen.
Saayman believes that connectivity between the hotel's TV and guest devices can, and must, be seamless and easy.
He claims more and more vendors are developing their streaming applications to comply with the Google Chromecast platform.
According to Saayman, the import of this is that compliance with content security is managed by the platform, which means hotel management is not responsible for what is viewed on the hotel's assets. And the news gets even better. Currently there are more than 2000 Google Chromecast supported applications (which allow streaming) available in the marketplace.
Nelson concludes: "The best in-room entertainment will be 100 satellite broadcast channels and all the local TV on a customised, low cost and cloud-based delivery – plus in our case, free-to-guest access to an extensive back catalogue of TV shows and movies."